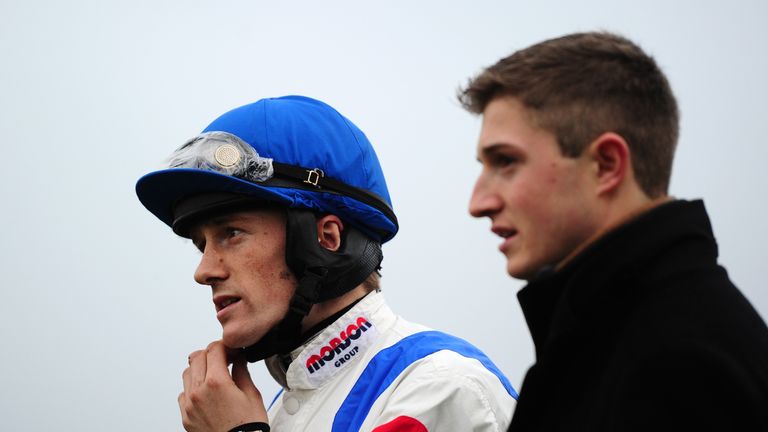 Sam Twiston-Davies paid the staff at the Injured Jockeys Fund's Oaksey House a huge debt of thanks after being given the all-clear to ride The New One in the Unibet International Hurdle at Cheltenham on Saturday.
The jump jockey admitted he was losing the race against time to make his comeback on one of his favourite horses after breaking his elbow in a fall from Double Ross at Sandown on November 12.
However, the tide turned in the past week thanks to the tireless work behind the scenes, enabling him to ride out the last couple of days and finally get the go-ahead on Friday lunchtime.
"In all honesty I can't really describe how I feel. I rode out this morning and felt really good, but I went to Oaksey House a little bit nervous," said Twiston-Davies.
"I wanted to get Dr (Jerry) Hill (British Horseracing Authority chief medical adviser) to look at the case and he was happy for me to ride.
"Emma Edwards (physiotherapist) has worked tirelessly with me and without her I wouldn't be in the position I'm in now. I owe a lot to her.
"Rob Treviss (fitness coach) has worked me hard in the gym as well.
"I was always trying to comeback for this, it looked like it wasn't going to happen, but in the last week Emma has worked really hard with me and luckily dreams come true."
Twiston-Davies has partnered The New One to two of his three wins in this race, in 2013 and 2014. Richard Johnson was in the saddle when successful 12 months ago and was set to be this time until Twiston-Davies was declared fit.
"It's a dream to be riding The New One. It's his fourth International," he said.
"He's a great ride. He's got the heart of a lion and he tries tremendously hard. He's got an excellent record in the race. You can't set it up. It's just a dream to be riding him."