Godolphin could leave Newmarket after controversial development plans approved
Last Updated: 03/07/14 10:28am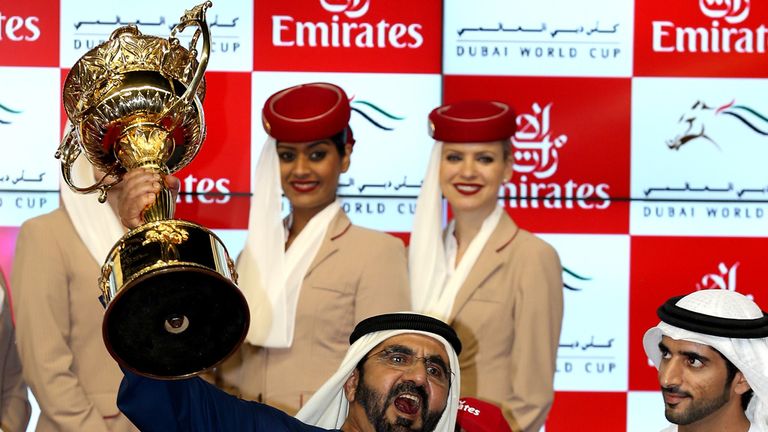 The Godolphin operation could leave Newmarket after controversial development plans were approved on Wednesday.
Much of the town, and the racing industry in particular, has been fighting Lord Derby's proposed development plans for Hatchfield Farm but a scaled down version of the original application received the go-ahead by a vote of 10-5 at a meeting of Forest Heath District Council.
The new plan consists of the building of 400 homes and looks set to go ahead although Eric Pickles, Secretary of State, could decide to review the approval.
Fears have been expressed that a potential increase in traffic will harm the racing industry and those concerns were expressed to the Guardian on behalf of Sheikh Mohammed by spokesman Hugh Anderson.
"Thirty years ago, would he have come here as it is now? I think it's a really good question," Anderson told the newspaper immediately after the vote.
"It is undoubtedly a more difficult place to operate in than it used to be. I've been reluctant to make some kind of a big threat about Sheikh Mohammed's views on whether we stay or go but the fact is that he personally is extremely concerned about what's happening here and it must not have a serious impact on what we're doing because we've got a lot of other places we can operate from."
Earlier, when addressing the committee, Anderson had said: "Newmarket has all the facilities that a top owner and breeder could possibly want but those facilities are put at increasing risk as the town becomes more urbanised.
"It is virtually impossible to prove evidence of what is going to happen in the future but look at the people who are standing outside and protesting.
"You have champion trainers, small trainers, people representing the ancillary industries. They are not all lunatics."
The council's planning officers argued that there is a clear need for housing in the area and no evidence of likely harm to the racing industry.