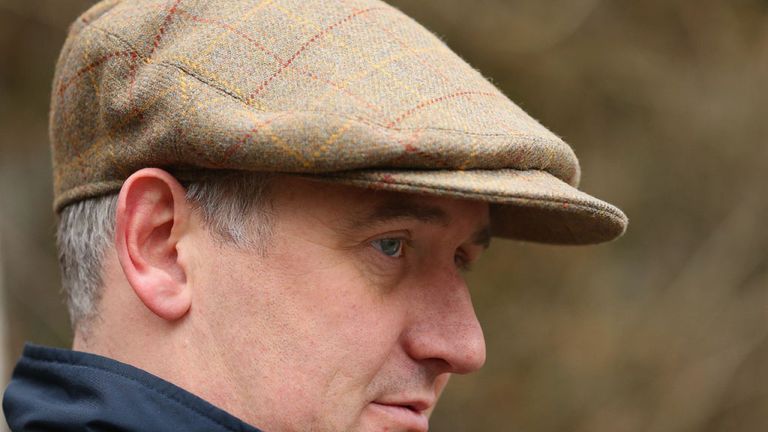 Grand National-winning trainer Donald McCain believes horses have been the forgotten factor in the decision to put back the start of the world's greatest steeplechase to 5.15pm.
McCain, who saddled Ballabriggs to win the Aintree spectacular in 2011 and whose father Ginger was responsible for three-time hero Red Rum, feels the race will now be too late in the day for the good of the thoroughbred.
"I don't think it's a good idea. I think the horses have been thought of last again," the Cholmondeley handler told Press Association Sport.
"It's Grand National day. I don't see why we have to until quarter-past five in the evening to run the Grand National. I'm not a believer, I'm afraid.
"I don't think running it at that time is good for horses, waiting until that time of day for a race like that. Quarter-past five is late enough in the day.
"I think maybe horses aren't the first priority in that decision. Do I agree with it? No I don't. Do I have a massive issue with it? Not really."
In contrast, leading racehorse owner Andy Stewart, whose colours were carried into third place by My Will in 2009, is in total agreement.
"I think it's a great idea," said Stewart.
"People can now watch the football or do whatever they want to do on a Saturday afternoon and then settle down to watch Clare Balding and Nick Luck at the Grand National.
"In my opinion, it should have happened years ago.
"I remember some time ago I was having some lunch with JP McManus and Paul Roy when Paul was head of the BHA and JP suggested it even then. I can't see a negative to it."
Nearly nine million viewers watched on Channel 4 this year as Leighton Aspell steered the Oliver Sherwood-trained Many Clouds to victory after the race started at 4.15pm.
However, Aintree and Channel 4 hope the change to the start time will help to further increase the audience for the famous race, with research suggesting pushing the start back by an hour may help to maximise interest domestically and globally.
John McCririck, the former Channel 4 racing pundit, would even go a step further and have the Grand National as the last race of the day.
"It's absolutely terrific," he said.
"Nobody isn't going to watch the Grand National because it's on at 5.15 rather than four o'clock or 4.20.
"The time is not sacrosanct at all. More people will watch. That's the objective.
"More people will watch at 5.15 and some people will say it should be later as the Breeders' Cup Classic is - that's last race of the day.
"In show business - the star performer comes on last.
"Inconvenient as it is for those racegoers who like to leave before the last race beat the traffic, the day should build up to the great climax of the Grand National.
"Viewing figures are absolutely crucial and, in fairness to Channel 4, they have held up for the Grand National.
"All the rest, on average, have fallen by 25 per cent which is terrible, not just for Channel 4 but for racing itself.
"We need the profile of network television. When viewing figures fall like that it is depressing.
"I would suggest they went the whole hog and go as late as possible and have it as the last race. It should build up and you can leave on a real high.
"There will be inconveniences but I think it's a terrific initiative. Well done to all who've thought of it."