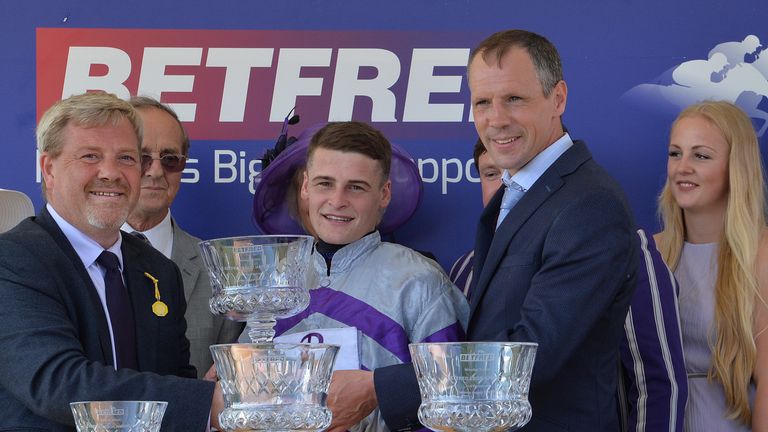 York racecourse is on the lookout for a new backer for the historic Ebor Handicap after it was reported earlier this week that Betfred is drastically reducing its sponsorship of racing.
It is expected Betfred will continue to back races at Ascot and Chelmsford, but tracks such as York, which has strong links with Betfred through the Dante meeting as well as the Ebor, are anticipating the need for new sponsors.
"We've enjoyed working with the Betfred team and they have brought their retail magic to the betting shops here," said head of sponsorship James Brennan.
"Those (shops) were previously either totesport or totepool, but we've had a good working relationship.
"The Dante meeting falls this side of the date Betfred are talking about so there'll be no change next year on that score, but we'll be looking for a new backer for the Ebor.
"We're proud of the Ebor, it is the richest handicap in Europe and it creates great stories whether that be Purple Moon and Heartbreak City coming so close in the Melbourne Cup, or Mudawin winning at 100-1.
"It's history goes back to 1843 and I tell people the Juddmonte International is our richest race, the Nunthorpe our fastest race and the Ebor our most famous race.
"Whether the new backer comes from bookmaking or another brand who likes it's Yorkshireness, we're proud of what the Ebor is."