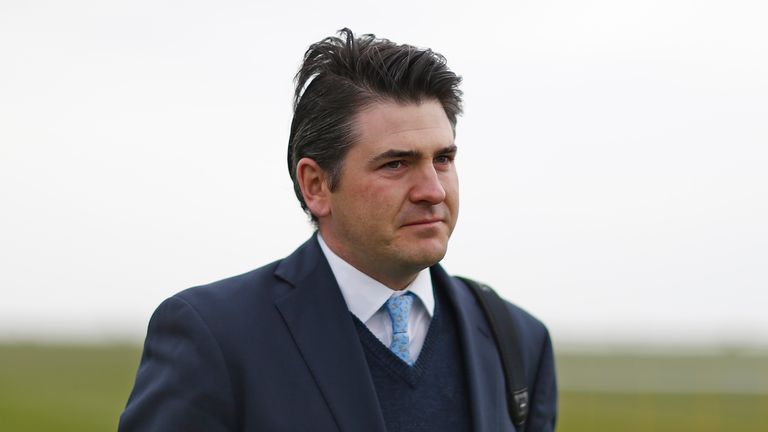 Hugo Palmer is considering a return to Newcastle for the unbeaten Set Piece with a tilt at the Burradon Stakes on Good Friday likely.
The Listed one-mile prize could be on the agenda for the three-year-old son of Dansili, who maintained his perfect record when backing up his debut win at Kempton under a penalty at the Gosforth Park circuit.
The Newmarket handler said: "He bruised his foot very badly last year and it was a deep-seated bruise in the bone. He was off games for a very long time.
"It was frustrating as he announced himself quite early on in the string as a horse of potential.
"To not have him in the team through the summer was frustrating. He is now two from two, and the form of his first win is working out as both the fifth horse and third horse have won since.
"It was a muddling race at Newcastle and I was nervous about it, as I didn't want him to jump out in front and make his own running taking in the sights and sounds of Tyneside.
"He travelled really well and what I liked in the last 100 yards was how he put his head down and galloped to the line. Luke Morris felt he would be better off a faster pace.
"He will have a short break, but he could go back to Newcastle on Good Friday for the Burradon Stakes as it is worth a lot of money (£100,000), but we will see how he is working. I'm not ruling out a Craven, but we will see where we are."
Looking further ahead Palmer feels time may be against the Khalid Abdullah-owned colt developing into a Qipco 2000 Guineas contender.
He added: "It is probably long odds against that he is a Guineas horse, but I'm sure he will have an entry.
"If we go to Newcastle and won it would mean he would have his first race on the turf in the Guineas. Although he has not run on turf, he has worked on it.
"If we aim high and miss we can always come back for something like a Britannia."