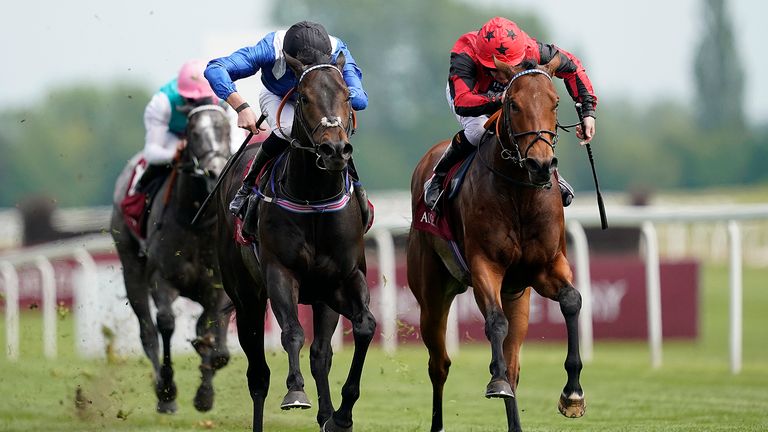 Sheikh Hamdan has been blessed with top sprinters Muhaarar and Battaash in recent seasons and in Shalaa Carnarvon Stakes winner Khaadem the owner looks to have another budding top-notcher bound for Royal Ascot.
The Dark Angel colt was sporting Sheikh Hamdan's second colours at Newbury - but James Doyle's mount proved much better than Moyassar and in a tight finish held outsider Oxted and Space Traveller at bay by half a length and two.
Charlie Hills will target the Commonwealth Cup with his 11-2 winner.
He said: "He has his quirks and wears a hood in the preliminaries and is a hard horse to settle, but he's hugely talented and exciting.
"The lads at home have done a great job with him and the plan all through the winter was to go for this race on the way to Royal Ascot."
Hills added that Khaadem would not be averse to a bit of cut in the ground in the course of time.