NRL Talking Points: Cronulla accused of 'dirty tactics' plus Billy Slater's milestone
Last Updated: 13/03/18 3:32pm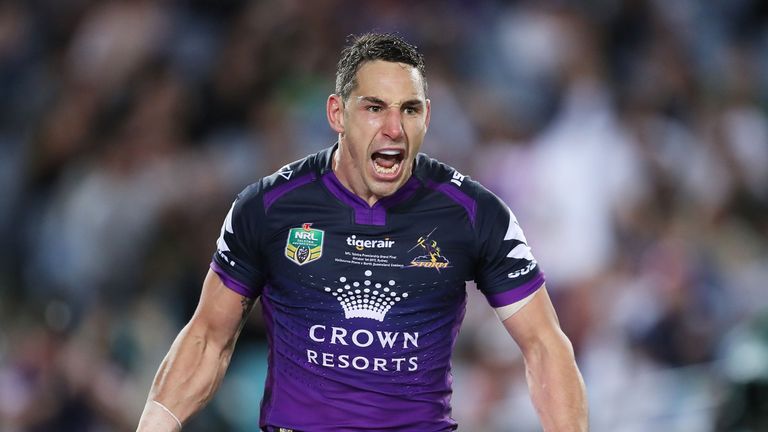 Jenna Brooks has the latest from the NRL as Cronulla are accused of 'dirty tactics' while Billy Slater is set to make his 300th NRL appearance. Plus Josh Hodgson's recovery is on track.
Dirty tactics?
One of the biggest talking points of the opening round is the Cowboys accusing the Sharks of 'dirty tactics'.
Despite the 20-14 win, North Queensland back-rower Gavin Cooper has accused Cronulla of targeting Matt Scott during his first game back since suffering a ruptured ACL almost a year ago.
"I think there was a few little dirty tactics, a couple of guys twisting his leg and stuff like that the refs missed," Cooper said.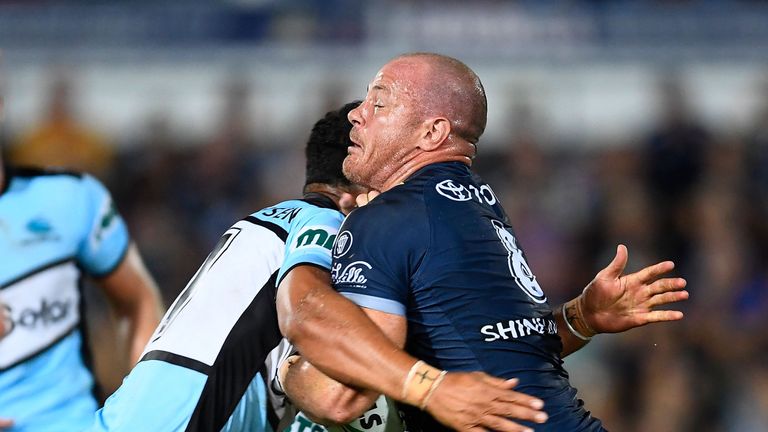 Scott remained tight-lipped when asked his thoughts.
"No, not targeted too much," he said. "Any time you come back from a long-term injury, you expect to get it tested out a little bit. I'll leave that on the field, you can have a look at the video."
A furious Shane Flanagan has denied the claims. The Sharks coach told NRL.com: "I just went and watched every single carry of Matt Scott and there's not one bit of evidence to support whatever he is saying."
"If he's going to say something like that he needs to show me one. You need to make sure you have evidence to back it up if you're saying something like that. Our players would never do that."
Meanwhile Michael Morgan's chances of playing in the Queensland derby, which you can see live on Sky Sports Arena on Friday, look unlikely.
The five-eighth will be given until Thursday to prove his fitness. Morgan missed the opening round of the season with an abdominal strain.
Hodgson on track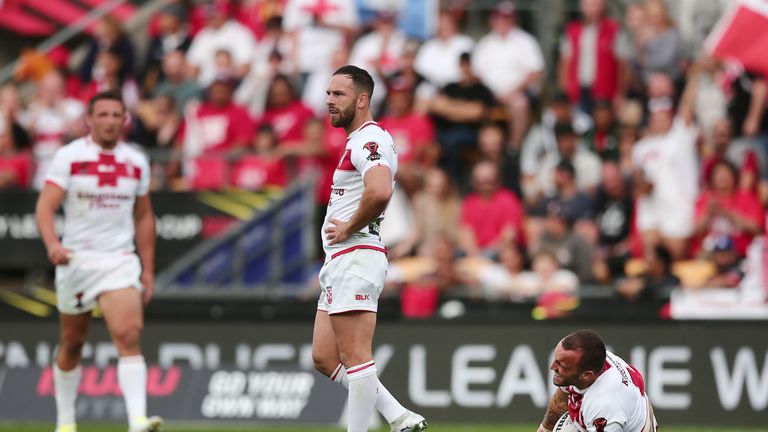 Some good news for Josh Hodgson. The Raiders hooker has begun his road to recovery after undergoing a knee reconstruction in the off-season.
The England international tore his ACL during the World Cup, but has commenced running and weight training.
While Hodgson isn't expected to return to the game until July, he impressed last week, when he completed a personal best during a 1.2 kilometre time trial, completing it in four minutes and four seconds.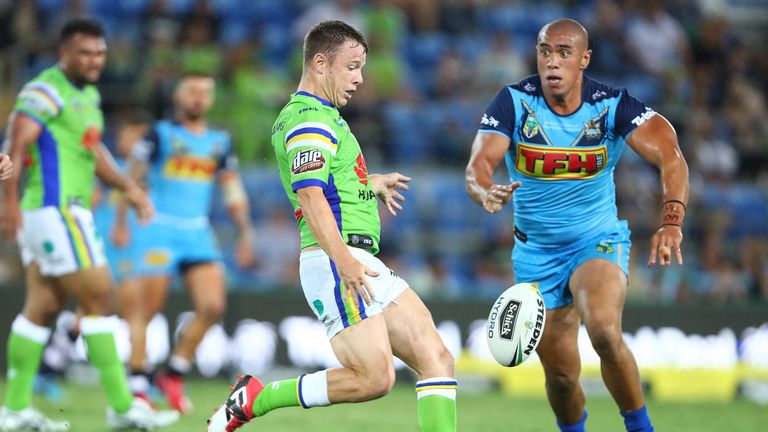 And it's not just his running that's impressing the club. Hodgson is taking on a more active 'unofficial' coaching role alongside Ricky Stuart.
"I think it's important I'm there for all field sessions so I know what's working for the boys, I know what's not," Hodgson said.
"Not only that, but it's good to be out there and feel part of the team. I probably spend more time out there than I would normally actually."
Slater update
Billy Slater is set to become the 31st NRL player to reach the 300-game milestone when he returns for the Storm's round two match with the Wests Tigers on Saturday.
Slater aggravated a shoulder injury during the World Club Challenge last month and has been kept on the sidelines ever since.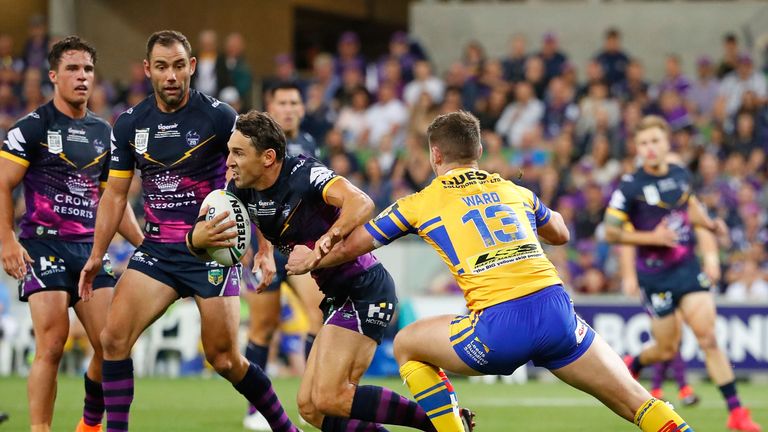 Due to injury, the Melbourne fullback missed most of 2015 and all of 2016, but Slater never lost sight of what mattered most to him.
"I think it's taken me three and a half years to play 30 games in the NRL," he said.
"To be honest, I never thought about the number (reaching 300). When I first did the injury in 2015, I didn't have my sights set on 300 games. It was about getting back to playing the game I love."
Carney return
It's been four years since he last played in the NRL but Todd Carney's return looks imminent.
A formal request for Carney's readmission into the NRL has been lodged and NRL Chief Executive Todd Greenberg will meet with the former Salford playmaker, who must prove there will be no repeat of his off-field behaviour that saw him sacked from Canberra, the Roosters and Cronulla.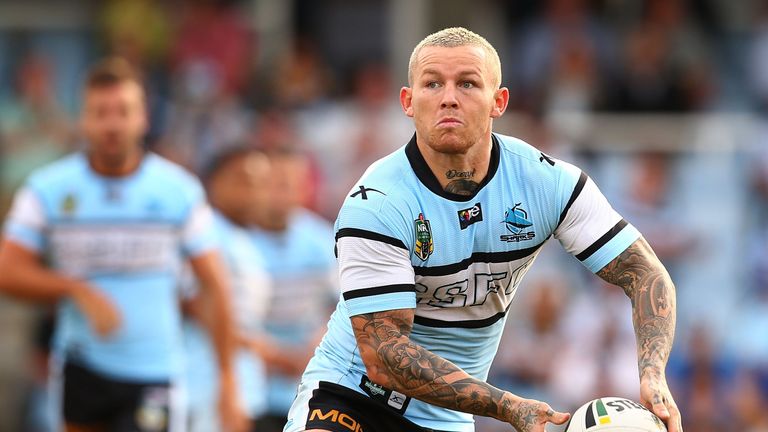 "I've always said, we have never said no to Todd Carney," Greenberg said.
"As part of the process, we always have a face-to-face meeting with the player and we'll need to satisfy ourselves of two things.
"One, that he's done the work to get to this point in time; and two, what that work looks like in the future to ensure that there's no repeat."
North Queensland remain favourites to sign the five-eighth, but Greenberg insists he won't be rushed into making a decision.
Roosters deal
The Roosters have locked down Latrell Mitchell for another year, keeping him at the club until at least the end of the 2020 season.
The 20-year old said he was proud to play for the Roosters.
"The club means a lot to me, and I'm learning so much from Robbo (Trent Robinson), the coaches and senior players around me, so I'm glad that I'll continue to be part of the team here."
The Sydney club have also secured the services of youngsters Joseph Manu and Nat Butcher until the end of 2020.
You can see the Roosters in action on Friday morning live on Sky Sports Arena when they host the Canterbury Bulldogs.