Coronavirus: Remi Casty decides not to play for Catalans while Super League ponder suspending games
Last Updated: 16/03/20 11:11am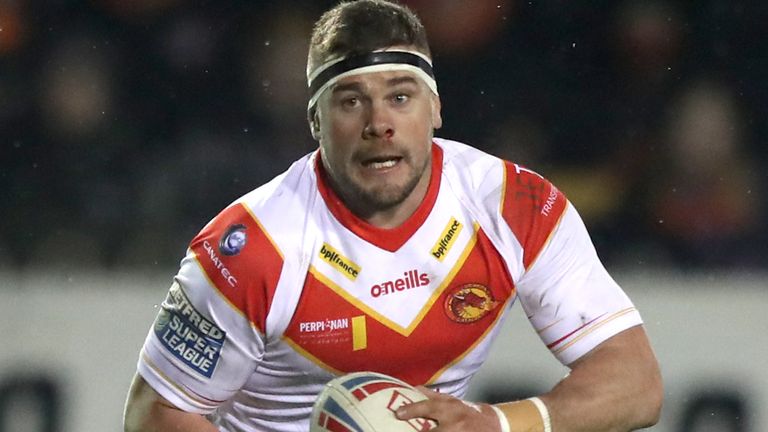 Catalans Dragons captain Remi Casty will not travel to England for Sunday's Super League clash with Wigan should it go ahead.
Clubs are meeting in Huddersfield on Monday when the suspension of games during the coronavirus outbreak will be top of the agenda.
But Casty, who is surprised the decision has not already been made, is taking the matter into his own hands.
Catalans did not play last weekend after Leeds scrapped their plans to travel to France over one of their players going into self-isolation, while Toronto Wolfpack have stood down their squad after four players experienced symptoms.
"I'm not sick, I'm not afraid of being either, but I don't want to catch this virus and pass it on to someone more fragile," Casty said.
"You have to be responsible for your actions, it is not a simple flu, we have never known a health crisis of this magnitude.
"I have just warned my team-mates and the staff that I will not be present tomorrow (Monday) in training. I made this decision and I will stick to it.
"They said that as long as there was no case in a player, the championship was maintained. They are on an island, maybe they feel more protected than us or superiors.
"I have the impression that they are adopting another strategy, hoping that the virus will pass faster than in France. This is only my opinion, in relation to what I read or see."
Catalans announced on Monday they are closing their offices until further notice due to the coronavirus pandemic.
France has shut down most shops, restaurants and entertainment facilities - including ski resorts - from midnight on Saturday as part of measures to contain the spread of COVID-19, which has claimed 127 lives in the country, according to latest figures.
Catalans said in a statement: "Following the French Government announcement to close all non-essential locations to fight the accelerating coronavirus epidemic, the club will adjust activities and operations by taking the necessary measures for the health of all concerned.
"The club has decided to close the offices until further notice."