Barrie McDermott previews Good Friday's two big Super League fixtures
Last Updated: 29/03/18 10:31pm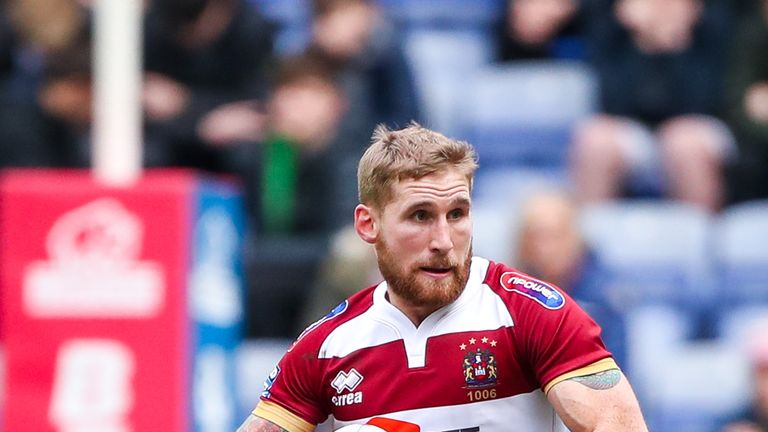 Barrie McDermott looks ahead to the two big Betfred Super League derby fixtures on Good Friday.
The traditional Good Friday showdown sees St Helens and Wigan go head to head in a top-of-the-table showdown at a sold-out Totally Wicked Stadium.
Saints have notched six wins from seven games so far this season, while the Warriors have five victories from their six matches.
The two teams are also the highest scorers so far this term, St Helens with 207 points to their name and Wigan with 184, and McDermott believes the key to the game lies in their respective back threes.
He told Sky Sports News: "Very often games are won and lost in the middle, but I think this is a battle of the back three.
"I look at the rejuvenated, reinvigorated Sam Tomkins, he's got a little tactical switch with Morgan Escare. Tom Davies is the reason Josh Charnley didn't sign back at the club and Joe Burgess over on that other side.
"All three set up a try, can score a try and are lethal. So try-scoring prowess from Wigan is very much in evidence, as it is with the Saints' side.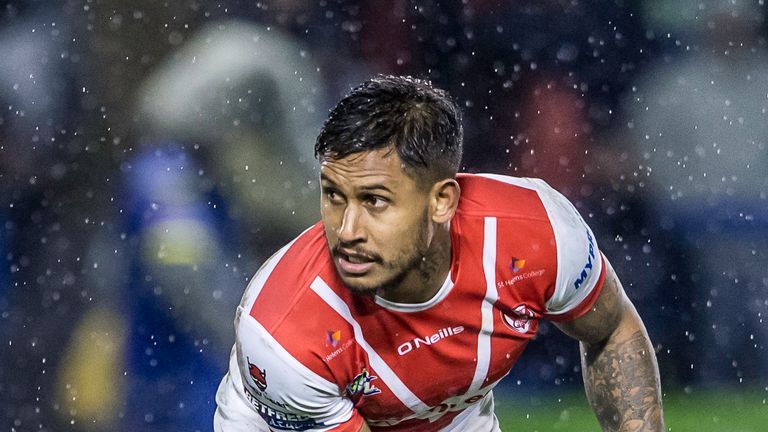 "Saints have arguably one of the best players in the game at the minute, a man that everybody's tipping for the Man of Steel in Ben Barba.
"And you look at his wingers - pace and try-scoring prowess, lethal finishing ability. It all adds up to me to what should be a scintillating game on Friday."
The Hull derby precedes this game on Good Friday and both teams will be hoping to claim a crucial victory as they look to move up the table.
Hull FC might have hoped for a better return than three wins from their seven games so far this season, while Hull KR have won two from their seven following promotion.
"I certainly expected Hull FC to be in a better position than where they are now and they are going into the lions' den," said McDermott.
"It's a smaller ground Hull KR, but it lends itself to that cauldron-like atmosphere. Hull KR always save their best for their near-neighbours so I think it will be very close, very much determined by the team that performs best on the day and is willing to give that little bit more.
"So Hull FC are under a bit of pressure, but the fighting underdogs of Hull KR won't give it them all their own way."