NRL Talking points: Josh Hodgson on comeback trail as injuries take their toll
Last Updated: 01/05/18 3:29pm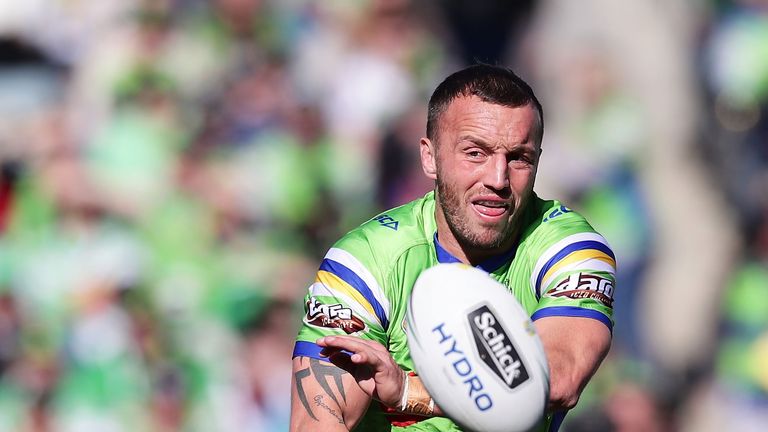 Jenna Brooks has the latest from the NRL with Josh Hodgson on the comeback trail as a number of clubs suffer huge injury blows, while the bunker is in the spotlight once again.
Hodgson progress
This week's NRL Talking points starts with some great news for Canberra and Josh Hodgson. The England international is on track to return to action by the end of next month.
The star hooker, who tore his anterior cruciate ligament during the World Cup last year, is back training with the first-grade squad, although he is yet to begin contact work. Head coach Ricky Stuart expects him to be back in time to take on Brisbane in Round 16.
"His attitude towards his rehabilitation and his training, it's got him really going well," Stuart said. "But with his injury, from medical research there's a time-frame that you've got to give all ACLs.
"Some players do rush back - we won't be rushing Josh back. He'll be back under the proper medical advice from our doctor and surgeon.
"We just need to win enough games so when we get Josh back we're not under pressure and putting pressure on having Josh come back. Josh has to come back and look after Josh, not worrying about our football team."
You can see Hodgson's side Canberra live on Sky Sports Arena this Saturday when they take on Gold Coast Titans (6am kick-off).
Injury blows
The NRL season is one third of the way through and clubs have started to suffer some big injury blows.
Cronulla have lost full-back Josh Dugan for up to six weeks with a broken foot. Dugan, who joins Paul Gallen, Luke Lewis and Wade Graham on the sidelines, limped from the pitch late on during the Sharks' 10-9 win over the Titans.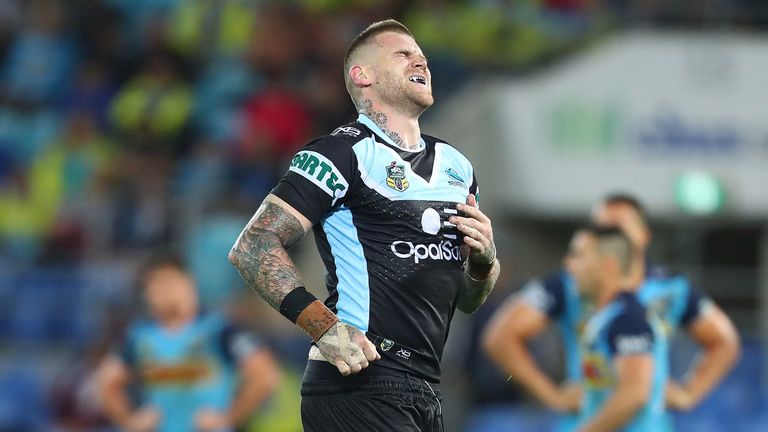 The injury also makes the New South Wales star a doubt for the opening game of the State of Origin, which will be live on Sky Sports on June 6.
Parramatta will be without Tony Williams for the rest of the season. The Eels winger ruptured the anterior cruciate ligament in his knee during Sunday's victory over the Tigers.
The Broncos also suffered a big blow with Josh McGuire sidelined for a maximum of six weeks after damaging ligaments in his ankle. The forward does not require surgery, though, and with a successful rehab period there is hope the Queenslander will be fit for Game One of Origin.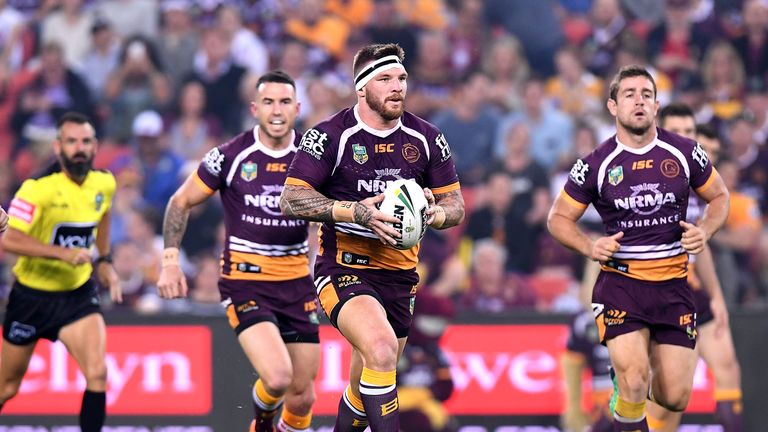 Warriors hooker Issac Luke is out for up to four weeks with a knee injury. The injury occurred early on during the Warriors' 50-10 defeat to Melbourne last week.
The New Zealand side do have some good news, though, with star half-back Shaun Johnson, Solomone Kata and second-rower Tohu Harris all set to face Wests Tigers on Saturday, live on Sky Sports Arena (8.30am kick-off).
There is also positive news for the Panthers. Josh Mansour, who was initially expected to miss the remainder of the year, is now likely to be sidelined for only between 10 and 12 weeks.
The winger underwent major surgery last week, after suffering five facial fractures when he received an accidental knee to the head two weeks ago. But he did not require a bone graft and is set to return to the game in July.
Back on top
Another stand-out performance from Gareth Widdop and Ben Hunt has seen St George Illawarra take back the outright lead at the top of the ladder.
The Dragons beat the Roosters 24-8 in the traditional ANZAC Day fixture, but the bunker is once again in the spotlight, after a controversial second-half try was awarded to Dragons winger Nene Macdonald, despite Cooper Cronk appearing to dislodge the ball from the Saints player's hands.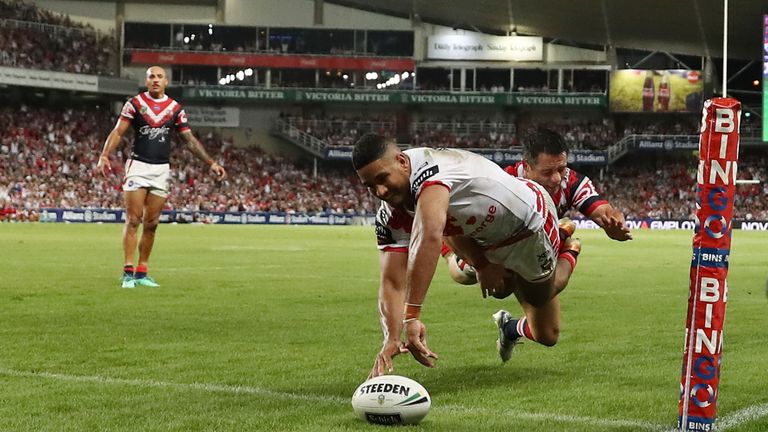 It was a try that NRL referees boss Bernard Sutton admitted was incorrect - the correct ruling would have been a knock-on.
"Having reviewed the decision it can be seen that the ball rotates, which indicates possession has been lost," Sutton said.
The win was St George Illawarra's seventh out of the eight games played so far this season, but head coach Paul McGregor does not consider his side to be title contenders just yet.
"We were in the same position last year and, for their mental state, I think it's good for the guys to go away and have four days off after a win," McGregor said.
"History has shown we have been in the same position before. I know we have a different football team this year, we have a very good balance of a football team."
Sunday will be a big test for the Dragons when they host Melbourne Storm, a side they have beaten just three times in 11 meetings.