Terry O'Connor
Rugby League Expert & Columnist
Catalans Dragons move is a big one for Wigan's Sam Tomkins
Last Updated: 16/05/18 3:07pm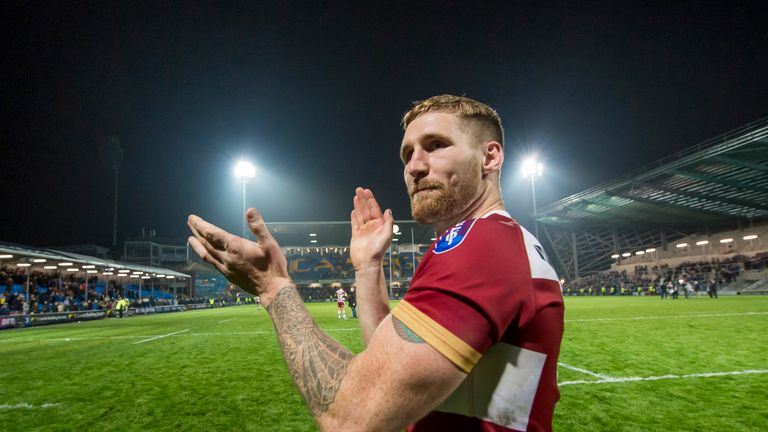 Sam Tomkins' decision to join Catalans Dragons could be a big move for him and the Super League strugglers, according to Terry O'Connor.
Full-back Tomkins will leave Wigan at the end of this season after agreeing an initial three-year contract with Catalans. The 2012 Man of Steel is moving to France after opting to link up with former England coach Steve McNamara.
O'Connor said: "It's a big decision for Sam. It's the second time he's left Wigan having gone Down Under and played in the NRL for New Zealand Warriors. It's not that far away for him but it's a big move. Could he be the magic missing piece in the jigsaw that Catalans need because they're currently bottom of the table?
"No player is irreplaceable but he is going to be a key player for the rest of the year. Wigan are obviously unhappy with the approaches made by Catalans because you can't approach a contracted player until May 1 so I'm sure we'll hear a bit more about that. But for Sam Tomkins moving to Catalans could be a big move for him and the Dragons."
Tomkins will feature at Magic Weekend, starting on Saturday at Newcastle with seven matches live on Sky Sports Arena across the weekend, with Wigan facing Warrington at St James' Park.
Warrington winger Josh Charnley has been in excellent scoring form, with another two tries in last weekend's Challenge Cup win over Toronto.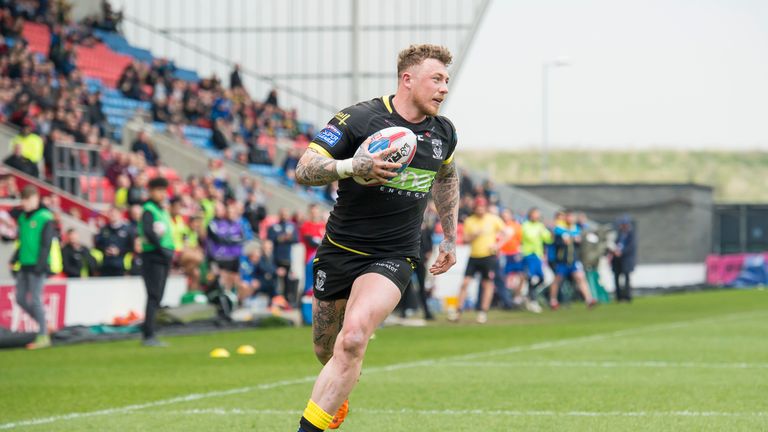 O'Connor said: "He's certainly been an inspirational signing since he's put on the Warrington shirt. The ex-Wigan Warrior has been in sensational form and this is one of the eye-catching fixtures with two sides full of confidence.
"The way Warrington throw the ball around and play, they do look good. They were tested in the Challenge Cup against Toronto in the first half but in the second half they seemed to open up and the professionalism seemed to get the better of their opponents.
"They're second and third in the competition and who's going to get the spoils? When you look at Warrington they are probably one of the most improved sides in the competition. Wigan are always there at the top and it's going to be an absolutely brilliant game for day one."
St Helens full-back Ben Barba has been in outstanding form for the Super League leaders this season and O'Connor thinks he is one of the best signings in the competition's history.
"I'm going to say he's a freak and that's in the nicest terms because I've not seen a player that's come over from Australia for a long while that's really lit up the competition," O'Connor said.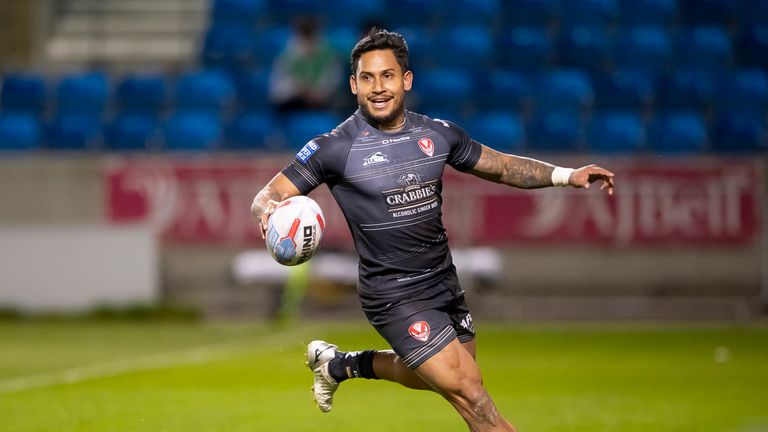 "He's a phenomenal player and got so many man-of-the-match awards. He's unbelievable and people are now saying it's Ben Barba and the all stars because of the way St Helens are playing. One man doesn't make a team and you can go back a generation and it was all about Mal Meninga and how good he was for the Saints side.
"Ben Barba is a different class. He's a class act and this time last year he was being courted by every Super League club that wanted to sign him. St Helens got him and he's probably one of the best signings I've seen in the competition. He's a tremendous player and worth going to the Magic Weekend alone to watch his magic on the field."
Leeds will face Castleford at Magic Weekend in a repeat of last season's final and the Sky Sports pundit thinks the champions will be difficult to beat.
O'Connor said: "When it's on the line Leeds Rhinos know how to play and get the results. Castleford are a different side to last year and not the free-flowing team which played at the Magic Weekend and got to the Grand Final.
"They have certain key players missing the game but obviously when you're up against a Leeds Rhinos side, they do know how to win games and they're finding ways to win which is obviously pleasing for Brian McDermott. For Daryl Powell, he knows he needs to be absolutely on guard against this Leeds side, who I thought were quite fortunate last week in the Challenge Cup against Widnes.
"They won the game by three points and it could have gone either way but they win close games. They're tested every time they take the field and it needs to be a big improvement from this Castleford side to get the points."