NRL talking points: Cronk and Smith deny fall-out, Hodgson receives more praise
Last Updated: 03/07/18 3:36pm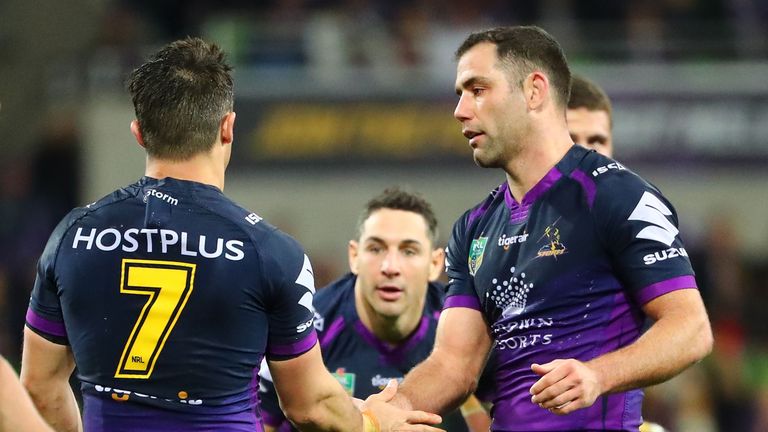 Jenna Brooks has the latest from the NRL as two former team-mates take their fallout to the next level, and Josh Hodgson receives more praise after just his second game back this season.
Stormy feud
Melbourne beat the Roosters by one point on Friday, but it's not the result that everyone is talking about, it's the deterioration of a relationship between two former team-mates.
At the end of the game Cooper Cronk, who was playing against his old team for the first time since leaving the Storm last season, was seen hugging all of his former team-mates, with the exception of Cameron Smith.
Cronk had happily hugged, chatted and laughed his way through his former team-mates, but when he reached Smith, it was the Melbourne captain who stuck out his hand. Cronk took it, said nothing and quickly moved on.
Speculation that the pair had fallen out began shortly after Cronk made the announcement that after 14 years of service, he was leaving Melbourne to join the Sydney Roosters.
Reports suggested that the pair had words after the star half-back made the decision to play on with a rival club, but the relationship deteriorated further when Smith didn't attend Cronk's wedding late last year.
After the game Smith admitted it was strange to see Cronk in the Roosters colours.
"I'd obviously seen him a few times throughout the year playing on TV but actually to see him in the flesh was a little bit strange.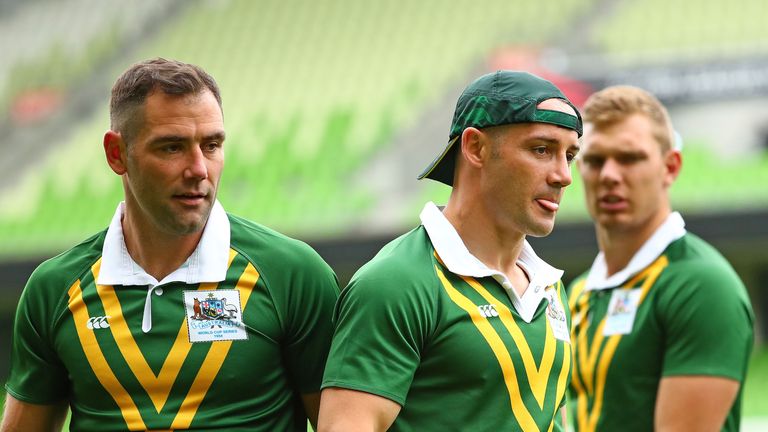 "But when you're in that moment, once you're in that game it's just another person wearing a Roosters jersey and I thought the boys did a really good job tonight," Smith said.
Both players have denied there is a problem.
Hodgson praise
It's like Josh Hodgson was never away from the game. Making just his second appearance since suffering an ACL injury in last year's World Cup, the hooker put in another brilliant performance for Canberra.
The Raiders failed to get the win against Wayne Bennett's Brisbane, but Hodgson still showed the England boss what he was capable of.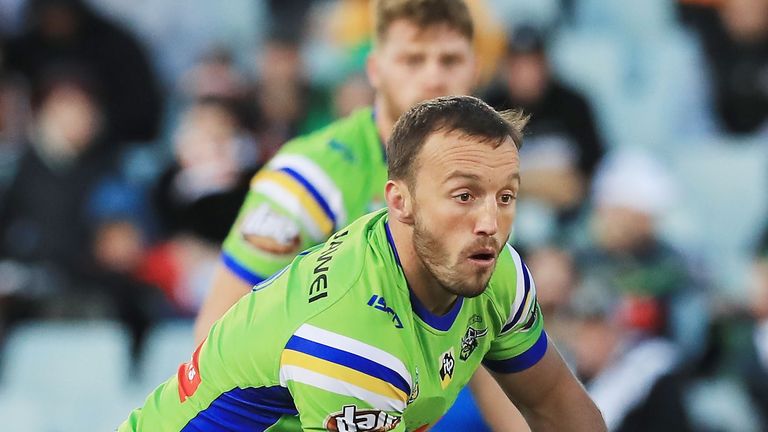 Hodgson scored a try and made 43 tackles during the 26-22 defeat; a performance that caught the attention of Brad Fittler, who compared the England international to Cameron Smith.
"He is just such quality," Fittler said. "He's got like a Cameron Smith aura on the field, total control of the ruck and he just gets everyone guessing."
Rugby League legend Peter Sterling also praised Hodgson.
"With Josh Hodgson they are a different looking football team," said Sterling. "Everything comes off him and they just look like they know where they need to be.
"The forwards, he brings them on beautifully, he goes to the backs when needed and he has got that kicking game as well.
"It's clear that he's a class player but I didn't think he could just come back and pick up where he left off after such a long stint on the sideline."
The Raiders are six points off the Broncos who are eighth on the ladder. They take on the Canterbury Bulldogs this Saturday live on Sky Sports Arena, and must win to keep their season alive.
Fittler extension
Brad Fittler's success with his NSW State of Origin side will see the Blues head coach in charge until at least the end of 2020.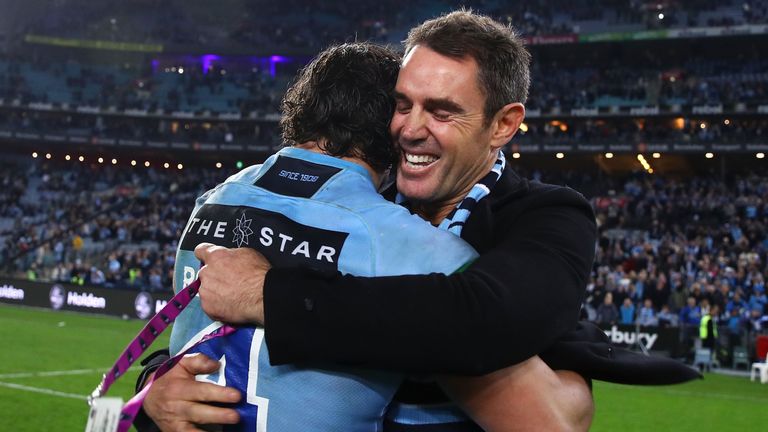 Fittler, who was given a two-year deal at the end of last year, had a clause in his contract that triggered a one-year extension if he was to lead NSW to a series win.
"How good is that? You've got me for another year," Fittler joked.
NSW will attempt to make history next Wednesday, live on Sky Sports, when they chase an Origin series sweep - a feat that hasn't been achieved in 18 years.
"Wouldn't it be fantastic?
"It's been done twice in 21 years. That is an unbelievable stat, especially considering how good Queensland have been. It's obviously a tough thing to do but it's something worth chasing," Fittler said.
Can Queensland stop NSW from making history? Find out live on Sky Sports, when Origin III kicks off on Wednesday, July 11.
Inglis blow
South Sydney have been dealt a huge blow - they'll be without Greg Inglis for six weeks.
The Rabbitohs captain will also miss the final Origin game after he suffered a broken thumb during his side's 21-20 win over North Queensland on Sunday.
The injury to the Maroons skipper has opened the door for Billy Slater to step in and captain Queensland in his final Origin appearance.
Queensland coach Kevin Walters said Inglis, who was set to captain the Maroons for the first time at Suncorp Stadium, was close to tears when he found out exactly what was wrong.
"Greg has been an inspirational player for us in the opening two games and he wanted to be here captaining the side again in what would have been a special moment for him at Suncorp," Walters said.
Instead, Slater will become the 14th captain to lead Queensland, in what will be a fitting end to his Origin career.