NRL Talking Points: Officiating controversy and Sam Burgess' tackle on Robbie Farah
Last Updated: 24/07/18 10:52am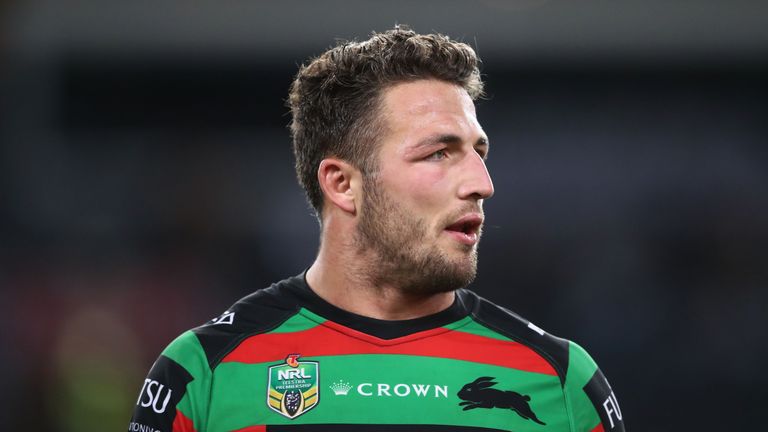 Jenna Brooks has the latest from the NRL as controversy reigns in round 19, and Sam Burgess on his future and the possibility of returning to England...
Frustrated Greenberg
Round 19 served up some controversy. On Friday night Cronulla beat Canberra 28-24, a result that has all but ended the Raiders hopes of making the top eight.
Two questionable calls were made during the game by referees and the bunker, which has resulted in NRL CEO Todd Greenberg stepping in to deal with what is being called 'a crisis'.
The two match officials involved have been demoted for the mistakes, however Gerard Sutton, the NRL's main referee, has been spared, and will take control of the Titans v Warriors match on Sunday.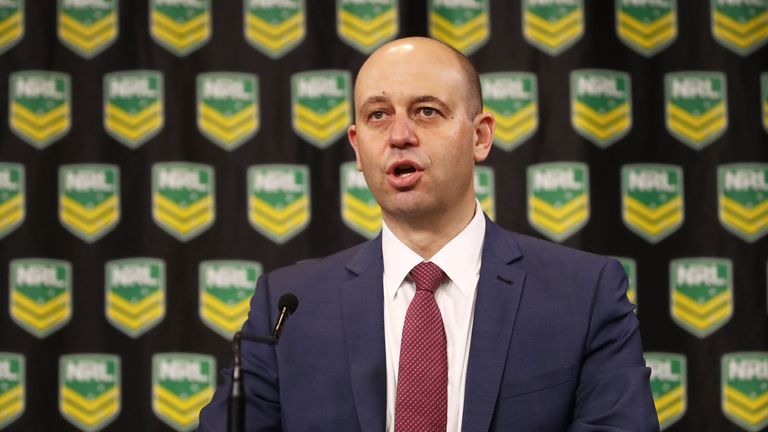 During Friday's game, the touch judge incorrectly raised his flag to indicate a knock-on by Cronulla centre Jesse Ramien in the lead up to the match-winning try.
The other incident involved a Canberra try being disallowed for a forward pass, despite the touch judge giving it the all clear.
Head of referees Bernard Sutton issued an apology to Raiders coach Ricky Stuart after the game, while Greenberg said match officials must improve their performance.
"We should be getting those decisions right, they impact the games, they impact livelihoods. We have got to get better," Greenberg said.
Despite reports suggesting these latest mistakes would put an end to the bunker, Greenberg insists the technology is not going anywhere.
"It's certainly not time to blow up the bunker," Greenberg said.
"Technology is here, Technology is now in every sport. The challenge we have is the human element running the technology."
Captain's Challenge
The round 19 controversy has divided opinions on bringing in a Captain's Challenge.
The concept would see each side allowed one incorrect challenge to a try decision each half, and both teams can continue to challenge decisions if they are proven correct.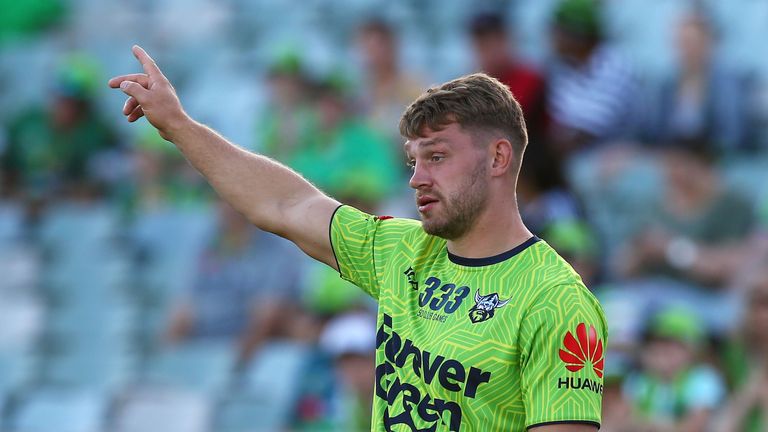 It's a system Canberra and England second rower Elliott Whitehead supports.
"Especially lately when there has been quite a few wrong calls, just to have that challenge just to make sure it's the wrong call or right call, I think it would be the right option to bring it into our game," Whitehead said.
"It's a hard job for the referees but when they're using the bunker, they're going up there and they're still making the wrong decisions, that's what I can't justify."
The only time the concept has been trialled was two years ago during a Newcastle-St George Illawarra encounter, but the NRL never followed it up, and Newcastle coach Nathan Brown has called for a return of the system.
"We found that game that day, it just kept going and going," Brown told Channel Nine's NRL Sunday Footy Show.
"The Saints scored five tries, we scored four and I don't think the video referee was used once.
"Whereas, if it wasn't captain's challenge, they would've went (to the review) six or seven times."
Unapologetic Burgess
This week there is one tackle in particular that everyone is talking about. It involves Sam Burgess and his former team-mate Robbie Farah.
Burgess was put on report, but escaped further punishment after a bruising hit on Farah during South Sydney's defeat to Wests Tigers on Saturday.
After the England international made the tackle, Farah stayed down, leading Burgess to swear at his former team-mate, insinuating he was milking a penalty to gain an advantage.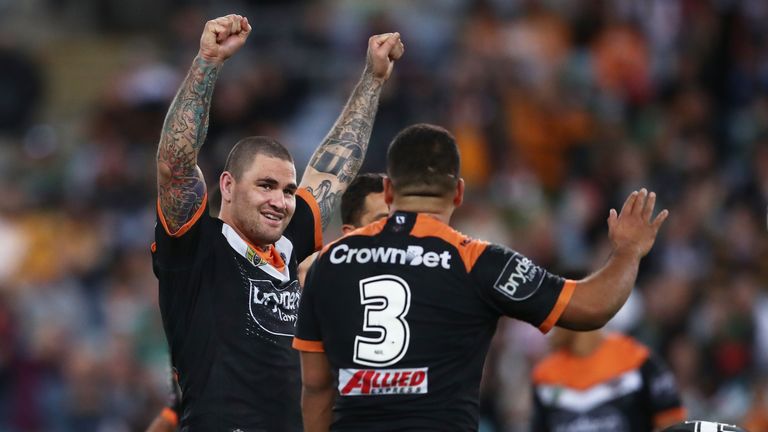 "I don't think it looks pretty," said Burgess. "I'm probably not proud of the way it looks in terms of what I said, (but) at the time it was how I felt."
"I didn't realise how big (a deal) it was. I guess there was a bit of frustration there as I didn't think it was a penalty at the time, then it was put on report.
"There's things said on the field, they're not personal things. It's just I'm competing, he's competing, we're playing a physical game. I probably shouldn't swear like that as we're aware of the microphones on the referees.
"I'm not reaching out to him, but I will speak to him at some point as obviously we're playing them again (round 25) in five or six weeks so I'll speak to him before that."
While Burgess didn't exactly accuse Farah of pretending to be injured, he did hit out at players in the NRL who 'milk penalties'.
"There's a certain element of it in the game, yes," Burgess said.
"Especially what's getting bad is the lead runners and the kick escort, the block runners, the defending player sort of hits him and he falls over. I don't like the look of that in the game."
Burgess has already been suspended twice this season, but insists he won't change the way he plays the game.
"I just love playing the game; I love the way I play it, and I've always played that way since I was a kid."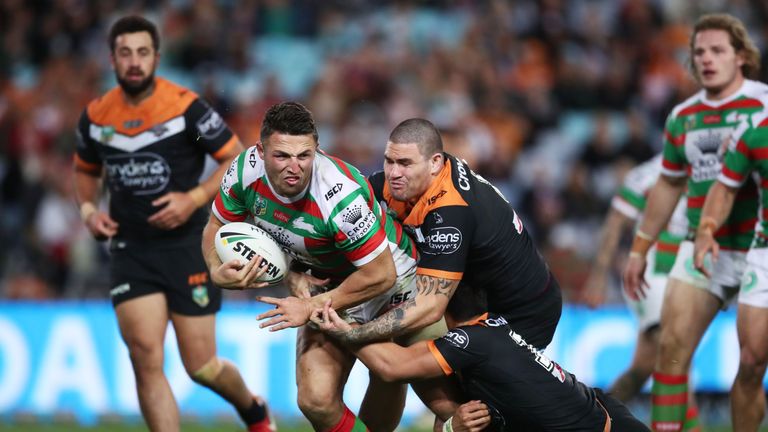 Questions are already being asked about Burgess' future, despite the forward contracted to the Bunnies until the end of next season. The 29-year-old says the club are yet to approach him.
"I don't think I would ever be going back to rugby union but I never say never because if an opportunity came at some point to go to England, you never know where I might be in my career."
Burgess and his South Sydney side are in action against Parramatta live on Sky Sports Arena on Saturday morning.