NRL Talking Points: Cooper Cronk breaks silence, James Graham says no panic at Dragons, and Chris Heighington confirms retirement
Last Updated: 01/08/18 3:50pm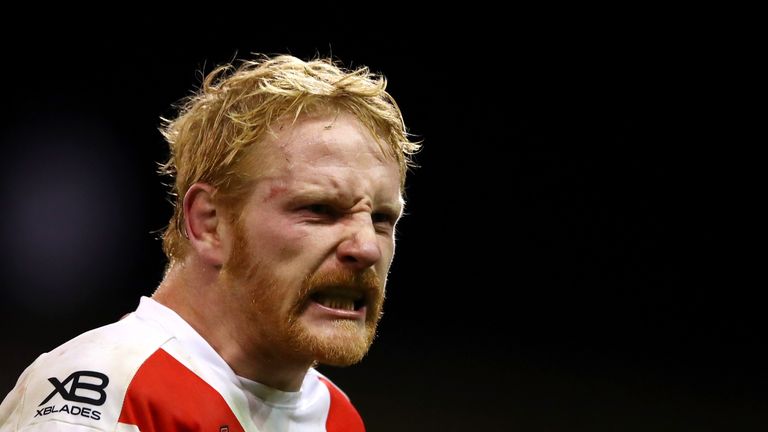 Jenna Brooks has the latest from the NRL as the next Immortals are unveiled, Cooper Cronk breaks his silence, James Graham insists it's not time to panic, and an England international calls time on his career.
Immortals unveiled
The NRL world was surprised on Wednesday evening in Sydney by the decision to make three pre-war greats Immortals.
Dally Messenger, Dave Brown and Frank Burge have become the first three players from the pre-World War II era to be welcomed into NRL immortality.
"The judges took the view that this was a one-off opportunity to recognise the past, to recognise three players from the pre-war era who became legends of the game," NRL CEO Todd Greenberg said.
In total, five legends were inducted into the group. Norm Provan, Mal Meninga, Messenger, Burge and Brown join the eight existing Immortals; Clive Churchill, Bob Fulton, Reg Gasnier, Johnny Raper, Graeme Langlands, Wally Lewis, Arthur Beetson and Andrew Johns.
What feud?
Cooper Cronk has spoken for the first time on his reported feud with former team-mate Cameron Smith.
Questions were asked at the end of Melbourne's win over the Roosters in June, when Cronk had happily hugged, chatted and laughed with all of his former team-mates except Smith, with whom he briefly shook hands.
Cronk denied that their relationship had deteriorated, instead he insisted it was fine.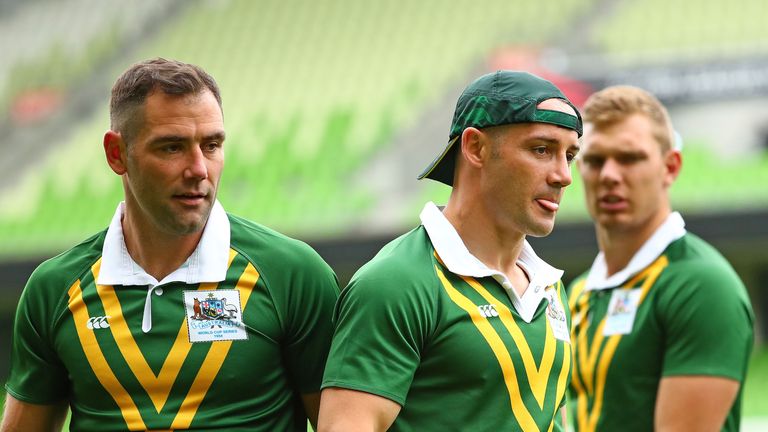 "I know there will be a lot of talk about it and everyone has their right to adjudicate or have an opinion but I'm not in the area of commenting on it publicly," Cronk said.
"We're absolutely fine; we've spoken different times."
Reports circulated that the pair had fallen out after the star half-back made the decision to play on with a rival club, with the relationship regressing further when Smith didn't attend Cronk's wedding last year.
Instead of focusing on his reported feud with Smith, Cronk wanted to talk more about his final encounter with another former Queensland and Australia team-mate, Johnathan Thurston.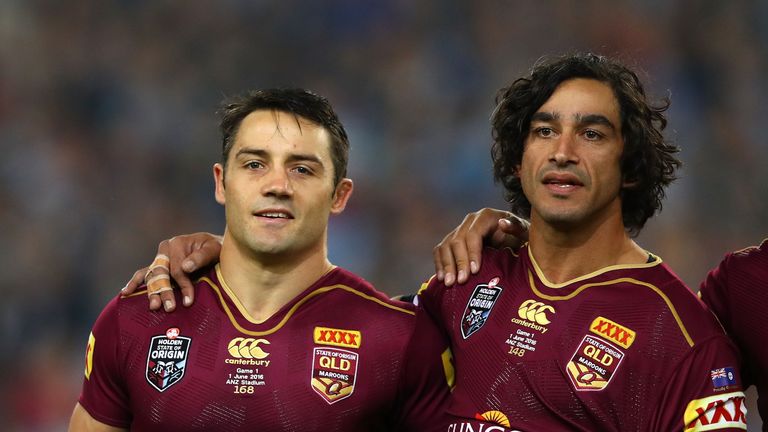 The Roosters host North Queensland live on Sky Sports Arena on Saturday in what will be the 21st and final time Cronk and Thurston do battle.
"John and I go a long way back, I've got a lot of love and admiration for the guy. He's played a part in my career to one day when I'm old and grey I can be fond of the achievements and he's played a big part in that."
It's a match not to be missed, as one of the game's greatest half-backs will call time on his impressive career at the end of the season.
No panic for Dragons
James Graham has no doubt St George Illawarra will get their season back on track.
The Dragons had a brilliant start to the season, winning eight of their first nine games and have been in the top four all year, but after three defeats in four, they're facing a slide down the ladder.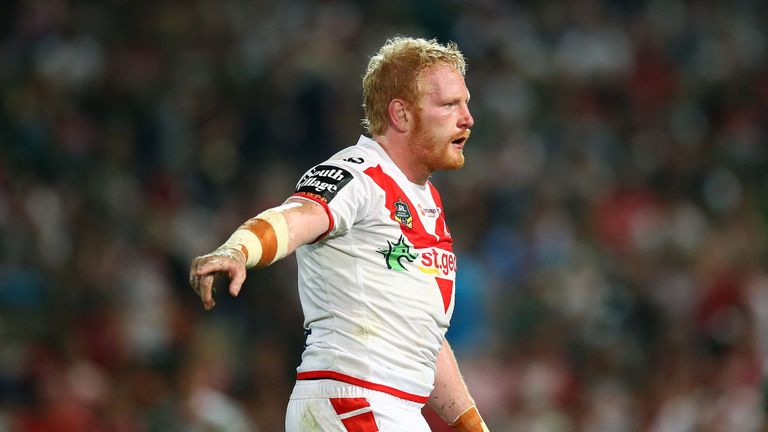 They take on eighth-placed Warriors at home live on Sky Sports Arena this weekend, and the England international is adamant confidence remains high in the squad.
"Are we looking at it thinking we've got no hope? Absolutely not. Is the coach looking at it and thinking he needs a roster overhaul? Definitely not," Graham said.
"We know we've got it within us to improve a couple of areas here and there, in defence and attack, I think he's got full confidence that we can go out there and do that."
With just five games to go before the end of the season, the Dragons will meet the Warriors, Parramatta, Wests Tigers, Bulldogs and Newcastle and the former St Helens prop believes his team will find their form.
"I know we've got a good team here, I know what we're capable of. I don't think there's any need to panic. We're still five weeks away from finals, it looks like we will be there, although it's not guaranteed yet."
Panthers comeback
Penrith created history last weekend - they became the first team in the game's 110-year history to come back from 18 points down with just 13 minutes remaining. They scored four tries in seven minutes to beat Manly 28-24 in what was the comeback of the season.
"It's a great lift for the boys," Penrith coach Anthony Griffin said. "Obviously we haven't been near our best and to be able to pull that off at the end will give us a bit of confidence."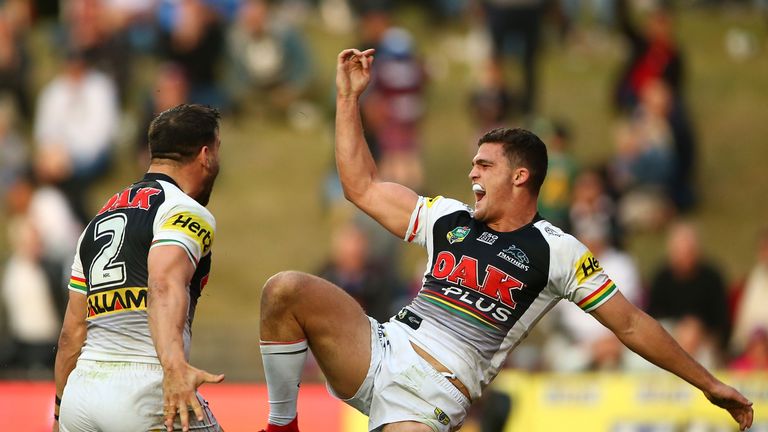 Manly, who have now lost six straight at home, are 14th on the ladder, equal on points with the Cowboys and Bulldogs, and just two clear of the bottom-placed Eels.
As for the Panthers, they are fifth having won two of their last six games and their coach, Griffin, is being linked with a move to Super League.
Griffin has been in charge of Penrith for three years, but according to reports in Australia, that tenure could be over at the end of the season.
Heighington farewell
After 16 years, 334 games and two Premierships, Chris Heighington will retire at the end of the season.
The veteran prop's decision to retire ends months of speculation linking him to Super League. The 36-year old England international said he wanted to go out on his own terms; injury free.
"A lot of ex-players told me I would know when it's time, but I haven't felt that feeling yet, but I do know the pre-seasons are long and another year is a big ask," Heighington said.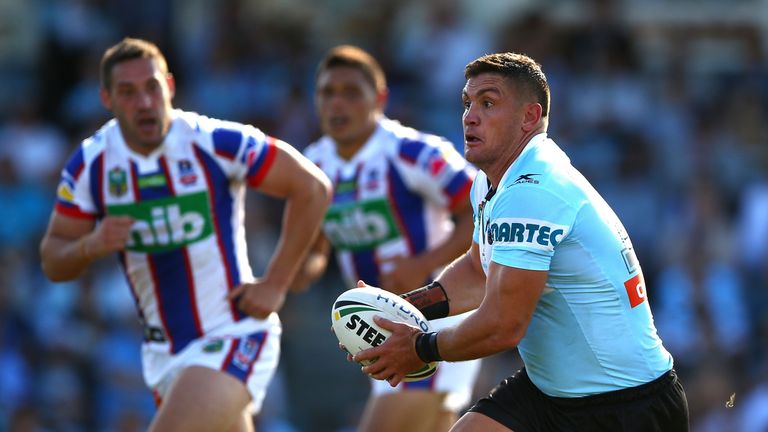 "I could try and continue to play but I risk picking up a bad injury or slipping in form, so I feel it's my time to move over and let one of the young boys come in."
Heighington has earned six caps for England and last played during the 2017 World Cup.