Rugby League Expert & Columnist
Brian Carney's talking points: Catalans Dragons and sporting theatre
Last Updated: 07/08/18 3:33pm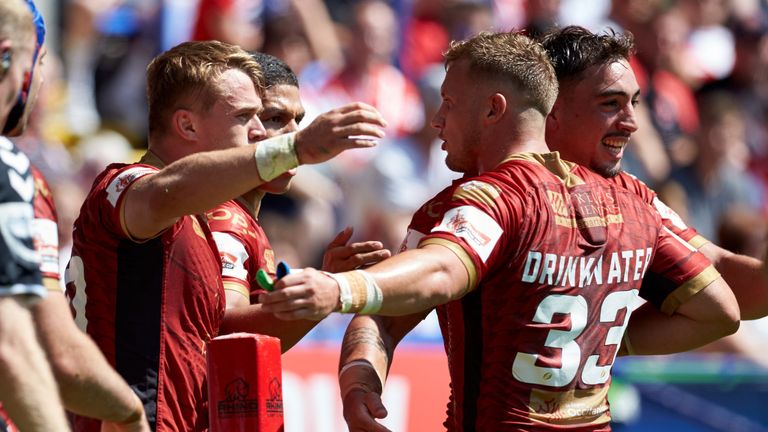 Brian Carney talks about the extra dimension offered by the Catalans Dragons, and the need to focus on sporting theatre...
Golden Point invitation
A topic we've covered on Golden Point over successive shows, namely the international game and its governance, caught the attention of many people.
One in particular is the newly-installed chief executive of the RLIF, Nigel Wood, who disputed many of the points raised.
It's good to know that the show has the attention of the man tasked with running the international game, and it certainly is worth saying that there's an open invitation to Nigel to appear on the show, at a time of his convenience, to address some of the points raised by us, as well as elaborate on what look like exciting plans for the future of international rugby league.
Challenge Cup semi-finals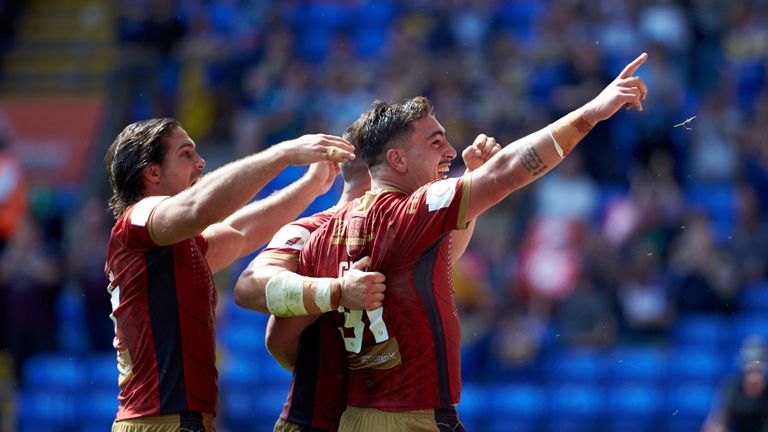 As a rugby league fan who loves the idea of the Catalans Dragons in our competition, I'm delighted to see them at Wembley. The performance put in over the weekend by Steve McNamara's ever-improving side was sensational.
It is my hope that they now break their own club record for the amount of fans they bring across the channel for the final.
We have seen from time to time clusters of Catalans fans at Magic Weekend or club games on these shores, but for obvious reasons never huge amounts. They must now show us their appetite to fly their flags over here.
I've said many, many times that they bring a very important extra dimension to the competition. Well done to Steve, and well done to his players.
The Warrington Wolves, who were clinical and close to their brilliant best against Leeds, will have it all to do in order to claim a trophy they know well at a venue that's been good to them.
Let's hope both these clubs and the wider rugby league community can pour into Wembley in numbers to support a fabulous competition on a great day.
As a side note, with one eye on the Super 8s, I wonder between now and round 30 what sort of disruptions Catalans and Huddersfield might cause in the run up to the Super League finals.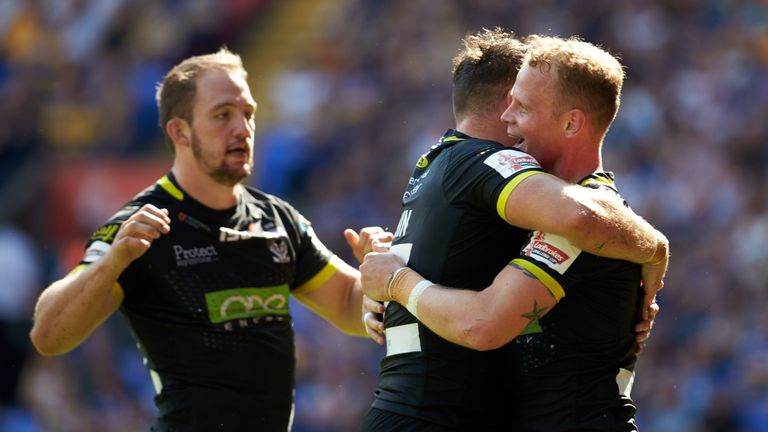 Sporting occasion
A final thought that came to me the other week as I was covering the hurling semi-final replay between Galway and Clare for Sky Sports.
In front of nearly 45,000 people in Semple Stadium, Thurles, Co. Tipperary, two sides that had produced an exhilarating draw in front of 55,000 people seven days previous, once again delivered edge-of-your-seat entertainment.
Listening to the expert analysts Jamesie O'Connor, Ollie Canning, and JJ Delaney, there was consensus among them that while the standard of the game was far below what both teams are capable of, the fact that the result was in doubt all the way to the final seconds - and that there was such a huge and enthusiastic crowd to watch it - is what made it a must-watch sport.
We in rugby league are sometimes over-critical of the 'standard of the game' when perhaps we should focus more on the occasion.
Take St Helens' win over Warrington when Danny Richardson slotted a kick to win it in the final play of the game. That match had plenty of knock-ons and forward passes, some genuinely sloppy play, yet it will be remembered as one of Super League's more thrilling games because it was a game that either side could have won up until the 80th minute.
This weekend we have Daryl Powell facing off with Shaun Wane in what could be the last time they go head to head as Super League coaches. That should be the talking point of the game; not just the scoreline or the attacking lines of each team, but how that game will be remembered in history.
Following Galway's win over Clare they will face Limerick in the All-Ireland final in two weeks' time. There was a story this week about a Limerick couple who own a café, and they are so desperate for tickets to the game that they have offered free breakfast for a year to whoever can find them some.
That's the sense of occasion that rugby league should be seeking out - after all sport is theatre, let's try enjoy it in all its forms.