St Helens boss Keiron Cunningham unhappy with Wayne Bennett choice
By PA Sport
Last Updated: 03/02/16 3:22pm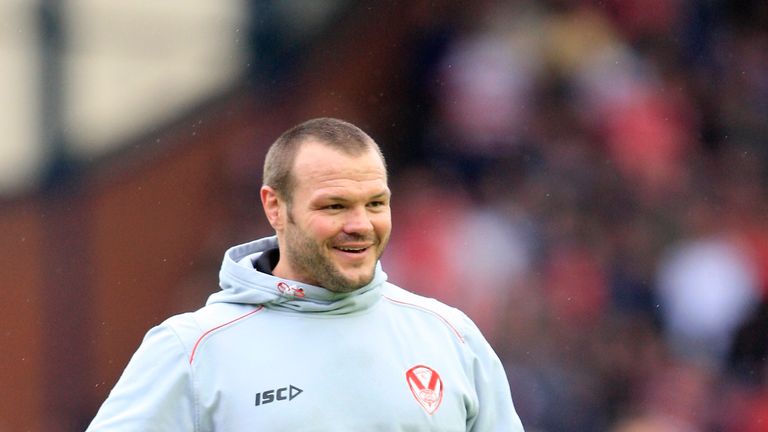 St Helens boss Keiron Cunningham has criticised the appointment of Australian Wayne Bennett as England coach, arguing that there are ideal candidates to succeed Steve McNamara in Super League.
Cunningham says the Rugby Football League should have looked no further than Brian McDermott, who guided Leeds to the Treble in 2015 and also helped the USA qualify for the 2017 World Cup, or Wigan's Shaun Wane for the job.
"Brian Mac should be our front-runner and I find it baffling and shocking that he has had to cross the Atlantic to coach the United States of America when we are looking towards Australia for a new national coach," Cunningham told the St Helens Reporter.
"I've nothing against Wayne Bennett - he is a great coach and players will jump at the chance to play under him - but Brian's record speaks for itself and I feel he would be the right choice.
"Mac is one of the most experienced coaches in our competition. He's won a treble in one of the best competitions in the world and we still need to go overseas to find a coach.
"I would look no further than Brian and then maybe Wigan's Shaun Wane, provided they were interested in the job."
Castleford coach Daryl Powell echoed Cunningham's sentiments about McDermott being his preferred candidate for the role.
He told BBC Radio Leeds: "Wayne Bennett is an outstanding coach and there's no question he'll do a great job. The amount of experience and knowledge he's got is massive.
"Do I believe he should have got the job? No I don't, Brian McDermott would have been my choice.
"He'll probably go on and win the World Cup - we've got some outstanding players in this country - and, if does that, fantastic, but I think Brian would have been an outstanding candidate."