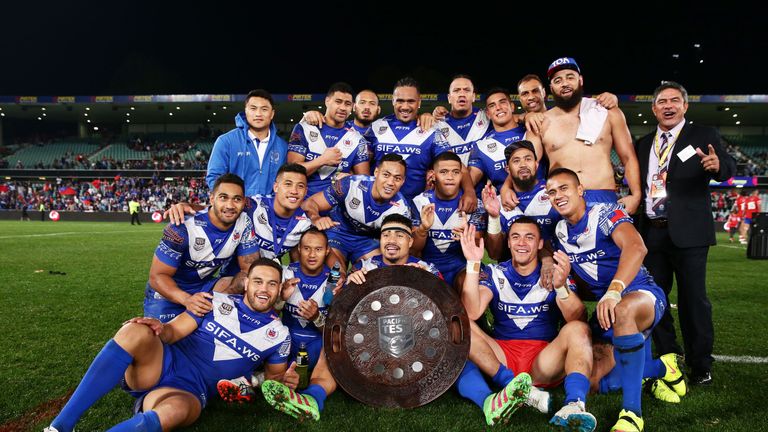 Samoa versus Tonga breathing life into the international scene, Hull demolishing Saints and Sam Burgess feature in Set of Six.
Test Rugby
A mixed bag of international rugby was served up over the weekend as Australia and New Zealand clashed in Newcastle while Samoa and Tonga met at Sydney's Pirtek Stadium. Unfortunately, Australia versus New Zealand did not quite live up to expectations as the Aussies ran out 16-0 winners over their depleted opponents. It was the Kangaroos first win over the Kiwis in two years, but they still came under criticism for their performance. Former Origin coach Phil Gould slammed the performance, saying the squad needs a complete overhaul in order to compete at the 2017 World Cup.
Restoring our faith in the international game was Samoa's 18-6 win over Tonga in a cracking contest. It was great to see Hull duo Frank Pritchard and Sika Manu travel to Australia to skipper Samoa and Tonga respectively. In a bruising encounter, both sides showed their passion and commitment to play for their country and rugby league was the real winner on the day.
Unique insight
Batley Bulldogs coach John Kear gave Sky Sports unprecedented access during their Challenge Cup tie with Catalans Dragons.
The Batley boss wore a microphone during the sixth round match at the Fox's Biscuits Stadium where the Championship part-timers produced a battling performance but had no answer to the Catalans' power in a 40-4 defeat.
Kear's half-time team-talk was particularly insightful - click on the video above to see how he handles their expectations...
Class from Hull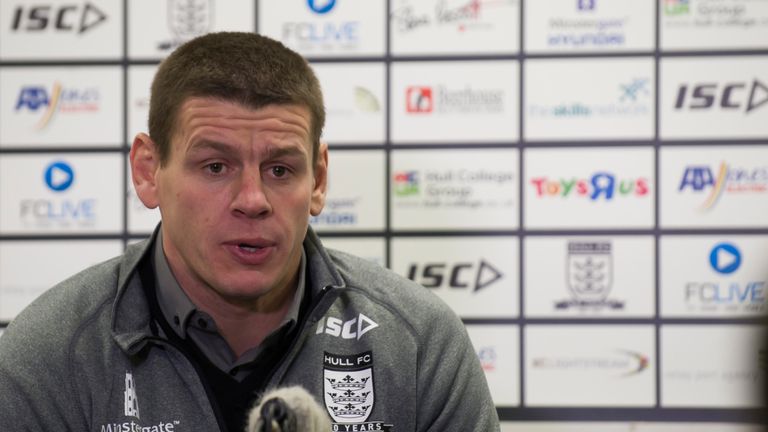 There were no giant slayers over the weekend with the biggest 'shock' being Hull knocking over St Helens.
Hull were at their attacking best as they ran in eight tries during their 47-18 win over Saints, and coach Lee Radford says the performance is just the beginning.
"Because of the importance of the fixture it was our best performance of the season but there is still more to come for us and we had three big players missing," said Radford.
"We had some exceptional performances but it was a great team display and we never looked in any trouble. The enthusiasm and energy we carried the football with was really pleasing.
"Things can happen for this team because there are some outstanding individuals within this group."
Next up for Hull is a return to Super League action when they travel to the DW Stadium to face Wigan on Friday, live on Sky Sports 3.
Return of Tomkins?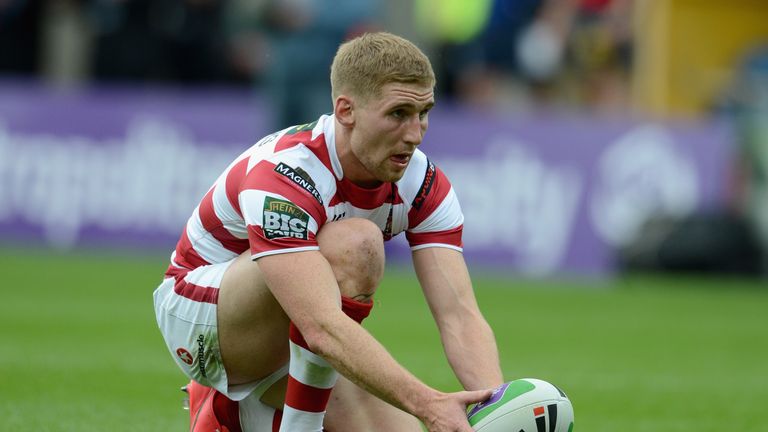 Talking of Wigan, Sam Tomkins is set to make his long awaited return to Super League. Tomkins re-joined his hometown club but has yet to play this season, having sustained a knee ligament injury while playing for New Zealand Warriors last year.
Wigan's 54-4 win over Dewsbury in the Challenge Cup would have boosted their confidence ahead of Friday's clash. The Warriors, currently fourth on the Super league table, were beaten 40-10 by Warrington in their last Super League outing but the defeat did not worry coach Shaun Wane too much.
Speaking after the defeat to Warrington, Wane said: "Let's be real about it, we've got some good players not playing at the moment.
"The players that are taking to the field have played a lot of games and I'm proud of their effort. As a club we're in a good place, you look at who is in that dressing room at the end that aren't playing and we'll be okay."
Rhinos call to arms
Leeds chief executive Gary Hetherington issued a rallying cry after the Rhinos' 36-22 defeat to Huddersfield. Hetherington's letter to the fans claimed that the future is bright and urged the fans not to panic.
"Unless you are a very long-standing fan, this experience is something new to us all as we find ourselves in a tough position and one that is in complete contrast to this time last year," Hetherington wrote.
"As I am sure you know, this is what can happen in professional team sport and most clubs in this situation would be in crisis with low morale, a blame culture and a frenzy to make wholesale changes throughout the organisation. But that's not the case here!
"I find myself surrounded not by pessimists but by an incredibly energised and positive group of players, coaches and staff who are all working incredibly hard to achieve new and different goals. Our first and most immediate goal is to climb the Super League table and then make the top eight by round 23.
"I genuinely believe we can all look to some exciting times ahead," he added. "We have a vision for the club and a set of values which underpin all we do."
Burgess forced to apologise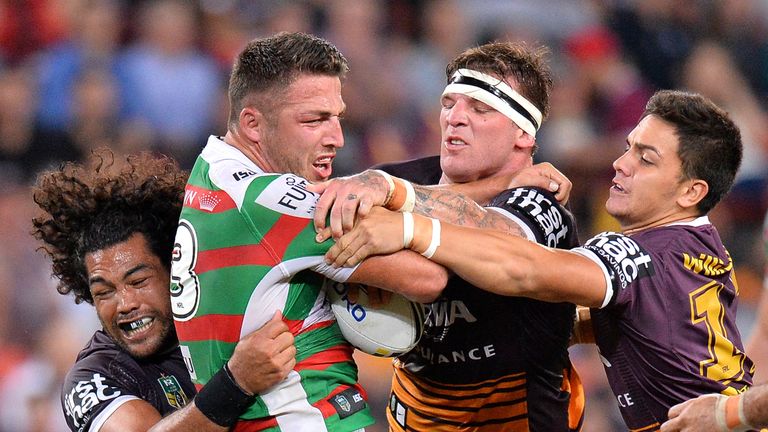 Sam Burgess came under fire for filming his wife singing whilst driving. The Rabbitohs star drew plenty of criticism on social media after posting a clip of his wife Phoebe belting out a rendition of Cold Chisel's classic song Khe Sanh while he was behind the wheel.
"It's unacceptable. I made a mistake and obviously I'll pay the fine and get the points," said Burgess.
"It's a mistake and something I'll learn from, and hopefully people can learn from. But I'll move on from it now and look forward to the game this weekend."
The good news is that Burgess said he will be fit for the Rabbitohs clash with Parramatta on Friday, despite injuring his ankle in their defeat to the Wests Tigers last time out.