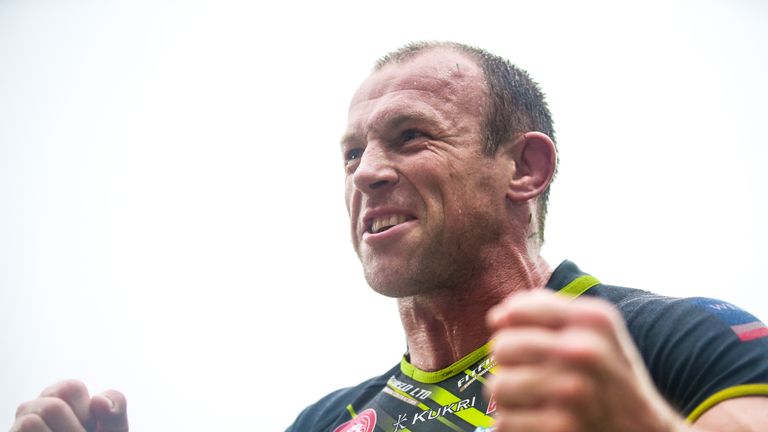 Leigh Centurions' elation at their promotion, video referee frustrations and a long distance move all feature in this week's Set of Six.
1. Leigh Centurions promoted
Leigh secured promotion to next season's Super League on home soil with a memorable 48-40 victory over Huddersfield.
It will be the first time the Centurions are in League's top flight competition since 2005 and it was a superb first half that put them on the road to victory. 
Back in 2005 they could only manage two Super League victories over the course of the season but the manner in which they're handling this season's Qualifiers makes the future looks rosy.
Naturally their captain, Mickey Higham, was ecstatic following full time whistle.
"I'm still a bit emotional," said Higham. "It's right up there with all I've achieved in my career. I watched Leigh as a kid and to live the dream and captain my home-town team into Super League is a special moment. I am absolutely ecstatic."
2. Million Pound Game edges ever closer
As a result of Leigh's promotion it means that three current top flight sides - Huddersfield, Hull KR or Salford - will be battling for two remaining places in the competition.
Both Hull KR and Salford boosted their hopes of avoiding the Million Pound game with victories but Huddersfield stalled with their loss to Leigh.
The ramifications of the Million Pound Game don't need explaining and with time running out, the pressure on all three will ramp up considerably as every training session, and round, passes by.
3. Video referee frustrations
As technology has arrived in sport, its aim is to provide that extra viewpoint to ensure optimal officiating. Recently, however, there have been a few incidents where its use has been shunned and as a result a few frustrations have been aired.
At Langtree Park, Castleford scored a late consolation try through Will Maher, which was awarded by the video referee. It had Stevo up in arms as there looked to be a clear forward pass by Jake Webster in the lead-up, but the video referee wasn't allowed to rule on it.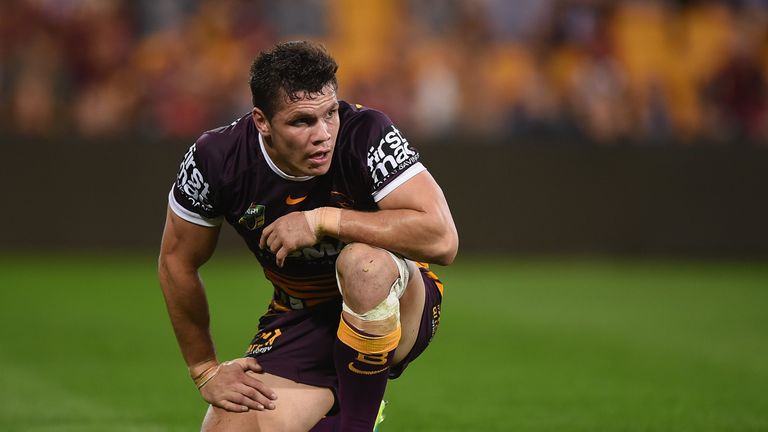 Also in the NRL there was a controversy during Brisbane's win over the Gold Coast. James Roberts kicked out at the Ryan Simpkins and because the Broncos scored from the next play the referee could have asked the Bunker to review it.
He did not and the Titans' head coach Neil Henry was more than a touch perturbed post-match saying that he wanted the referee to "explain a couple of decisions" to him. 
Roberts has now been charged with a contrary conduct charge which will be heard this week.
4. Battle for League Leaders' Shield hots up
So, it's time for the Super 8s to up a gear and with Wigan's late win at Hull FC we now have a three-way battle on our hands for the League Leaders' Shield.
Current league leaders Warrington host Wigan on Friday night but prior to that Hull FC have a meeting with Wakefield Wildcats.
Wigan will have taken plenty of heart from their comeback at the KCOM Stadium on Friday night but they'll know that first half wobbles like that cannot arrive from hereon in.
Conversely Hull FC will be looking to channel their frustration at letting the game slip and vice-captain Danny Houghton has made it clear they'll have learned their lesson regarding "costly errors".
Meanwhile the Wolves' record remains an impressive one having lost only two of their past 13 league and cup matches.
The fact of the matter is all three sides have put themselves into a strong position but any form of slip up at this late stage could prove to be costly. Let the battle commence!
5. England to host 2021 Rugby League Rugby Cup?
England could be set to go head-to-head with the United States in a battle to host the 2021 Rugby League World Cup.
Initially it was announced by Rugby League's International Federation chief executive David Collier that there was interest from four countries in hosting the competition.
The understanding from the Press Association now is that this has been chopped down to two with England and the United States remaining.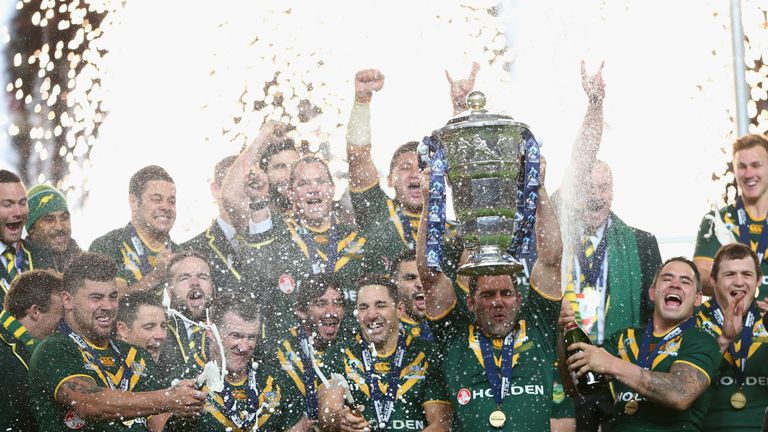 Collier highlighted the ongoing process saying: "We received four expressions of interest and two of them asked for confidentiality. They were studied by an independent three-man assessment panel and now we move onto the second phase which comes down to discussions with two of the bidders. It is fair to assume that England are one of the two.
"We are committed to making an announcement at the congress in November so we will have to draw up the contracts in October and we're well on track to do that."
6. Hemel Stags ready to hit the road
It's been announced that the Hemel Stags will train out of Dewsbury Rams from 2017. The Stags will train three times a week at Dewbury's Tetley Stadium alongside the Rams.
It isn't unheard of for sides to move training bases but when a new one is a 340 mile round trip away then it tends to cause a bit of a stir. 
Hemel Stags CEO Bob Brown commented on the decision: "The move to Dewsbury will give the Stags access to a much more professional environment, in which to develop their playing and coaching personnel, while placing the club close to a large pool of experienced Rugby League players."
The question is what impact the move will have for players currently part of the squad? Will it be well received? Or will it drive individuals to ply their trade elsewhere? Only time will tell.
Watch Chelsea v Liverpool, the Ryder Cup and all the Premier League and EFL Cup as part of our three months' half-price offer.