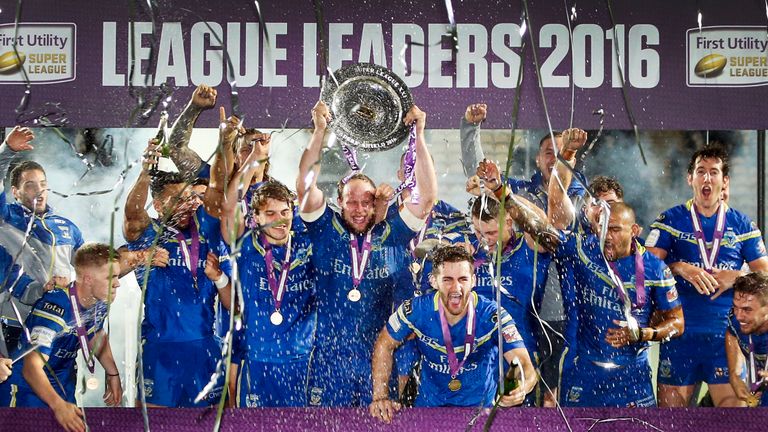 The race for the Grand Final hots up, survival for Salford and Hull KR and the Dream Team all feature this week.
And then there were four…
We are down to the semi-finals as Warrington, Wigan, Hull FC and St Helens prepare to battle it out for as place in the Grand Final at Old Trafford. 
Warrington won the League Leaders' shield with a 23-6 win over Hull FC and have home advantage as they welcome St Helens to The Halliwell Jones Stadium on Thursday, live on Sky Sports.
The Wolves should have wrapped up the shield last weekend but let it slip against Wigan, however their win against Hull FC would have given them a much-needed confidence boost heading into the play-offs.
Confidence could be an issue for Hull FC, who must regroup ahead of their trip to Wigan.
'Unbreakable' Wigan
Talking of Wigan, their coach Shaun Wane is confident his side's unbreakable spirit will see them through to the Grand final, despite even more injury woes.
The Warriors will be without Sam Tomkins and Sean O'Loughlin for their clash against Hull FC.
Shane Wane said of the absentees: "It's unfortunate - they are two great players but we have that kind of adversity all year. All credit must go to the players for the way they have dug in this year and got us into this position.  
"The spirit that we have got is unbreakable - we have a tight group and the desire to win games this year has been astonishing to me. I have been so impressed with the players, their attitude is fantastic."
Battle for survival
While Hull FC are battling for a place in the Grand Final, their fierce rivals Hull KR will be fighting for Super League survival. On Saturday they take on Salford in the Million Pound game at the Lightstream Stadium with the loser being relegated to the Kingstone Press Championship.
This season they have played each other three times with Kingstone Rovers winning twice and Salford once. Red Devils head coach Ian Watson believes that his side are definitely the underdogs but is expecting them to battle all the way.
"We know what's at the end of it so it's going to be a big week," Watson said.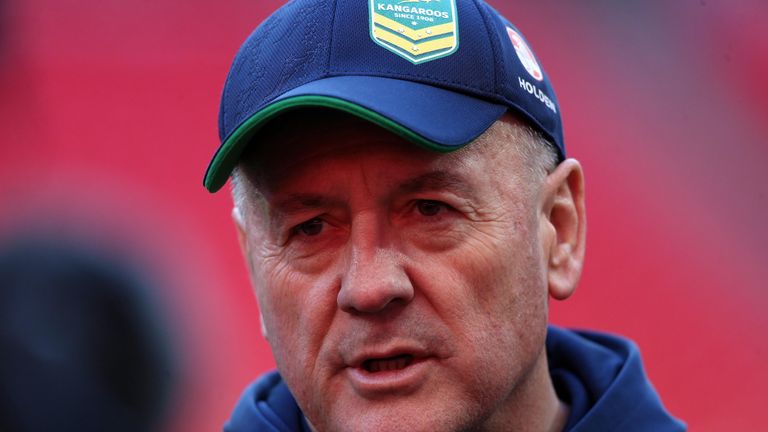 "Hull KR have got a real good support base and it's at their home ground so that gives them a bit of a boost. They will be favourites.
"But we've had a real good test here, being away and playing the conditions so that should set us up for next week."
Sitting in the stands will be Tim Sheens, who stepped down from his role as Salford's Director of rugby to avoid a conflict of interest.
The former Australia national coach will be Hull KR's head coach next season - no matter what league they are playing - and Watson confirmed his boss will play no role in his team's preparation for the one-off game.
Lucky Giants?
Hull KR were forced to play for their lives after their 22-23 loss to Huddersfield Giants. With the scores level and time running out, Danny Brough produced the winning moment with the one-pointer…or did he?
Jamie Peacock was adamant Brough missed and tweeted out: "Beaten by a drop-goal that missed."
Peacock, who came out of retirement at 38, defended his views: "Of course you had a better view than me. I was only directly in line with the ball, 12m away from the posts, on the pitch."
He was supported by Kingston Rover coach James Webster who also doubted the drop-goal bypassed the posts. 
"I'm not sure the drop-goal went over, it looked to me like it went over the top of the sticks," said Webster.
However, Webster also said his side's first-half performance was to blame for the loss. 

"How you think you can win a game doing that when the other team completes at 90 per cent is madness, absolute madness," he said. 
"We spoke in the week about not pushing any passes but that's what we did. We put ourselves in a really poor position.
"I'm really proud that we came back from it but we gave ourselves too much to do."
Airlie Birds dominate Dream Team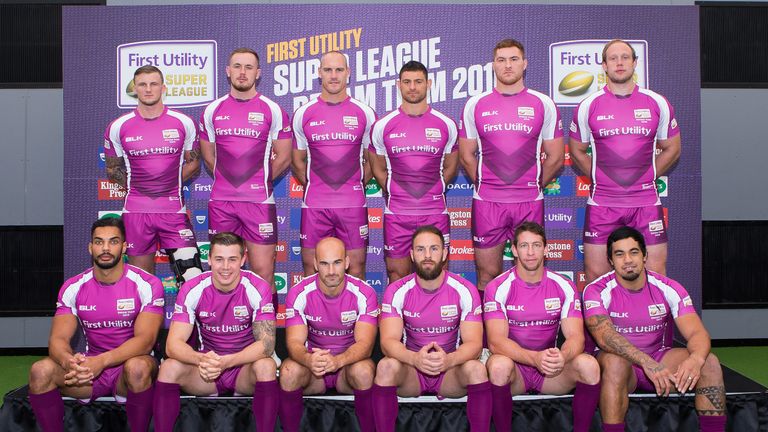 Hull FC received a boost ahead of Friday's Super League semi-final against Wigan after they had six players named in the 2016 First Utility Super League Dream Team.
Gareth Ellis is included for the fifth time while fellow Man of Steel candidate Danny Houghton also features.
"It's a great achievement and fantastic to be recognised for a great season. It's a proud honour to be named in the Dream Team," Hull forward Mark Minichiello told the club's website.
"We've been one of the most consistent sides this year and it is a great reward for every one of our players in the Dream Team.
"I had a great season in my first year and this year the whole team has been terrific, so when your team is going well then individuals get recognised. It's great there are six of us here."
Warrington, who beat Hull last weekend to lift the league leaders' shield, have four representatives, with Wigan and Castleford the only other clubs with players in the annual line-up.
There are no fewer than nine debutants including Castleford's record-breaking winger Denny Solomona, the other player on the Man of Steel shortlist, with fellow Tiger Luke Gale the only player to retain his place.
2016 First Utility Super League Dream Team: Jamie Shaul, Denny Solomona, Ryan Atkins, Mahe Fonua, Dom Manfredi, Kurt Gidley, Luke Gale; Chris Hill, Danny Houghton, Scott Taylor, Ben Currie, Mark Minichiello, Gareth Ellis.
England return for Ellis?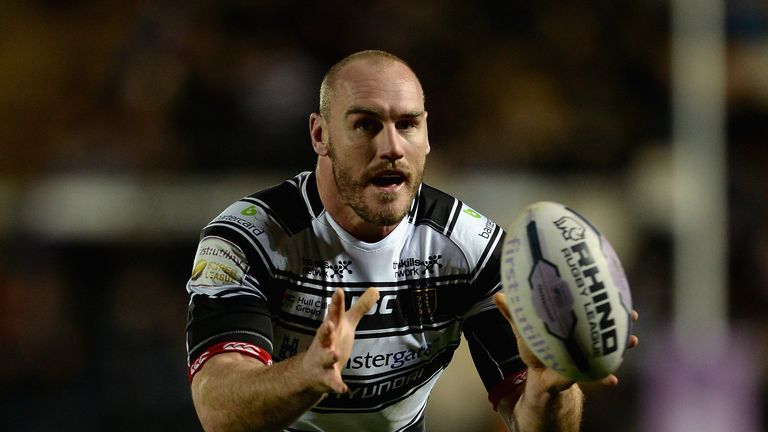 England have a lengthy injury list to contend with ahead of November's Four Nations but Gareth Ellis could be a like-for-like replacement for skipper Sean O'Loughlin.
Ellis retired from international rugby prior to the 2013 World Cup after winning 22 England caps and making 17 appearances for Great Britain.
However, the 35-year-old Man of Steel contender has recaptured some of his best form this season and would find an international recall difficult to decline.
"Obviously it was the highlight of my career, pulling on the England jersey and a Great Britain jersey before that," said the Hull captain. "It's what you dream of as a kid.
"Having had an off season over the last three years has probably got me to this level that I'm playing at and it would be hard to go back from that.
"But again, it would be hard to knock it down if that opportunity ever arose.
"There's a lot of questions to be asked and a lot of things to think about before I make a decision on that.

"I'd have to listen because it's not something I'd want to disregard straight away."
Ellis' team-mate Jamie Shaul could also come into the England reckoning after Sam Tomkins was ruled out for the rest of the season.
Zak Hardaker deputised for Tomkins during England's Test series triumph over New Zealand last year but has played little rugby at full-back with Penrith.
Shaul, one of nine new faces in the Dream Team, says he would be proud to play for England but is refusing to build up his hopes.
"I heard about that [Tomkins' season-ending injury] but it's still not crossed my mind to be fair and it probably won't do unless I get the phone call," said Shaul. "It's not something I'm worrying about."

Watch every minute of the Ryder Cup, plus Friday Night Football and the Malaysia Grand Prix, on NOW TV for £10.99. No contract.