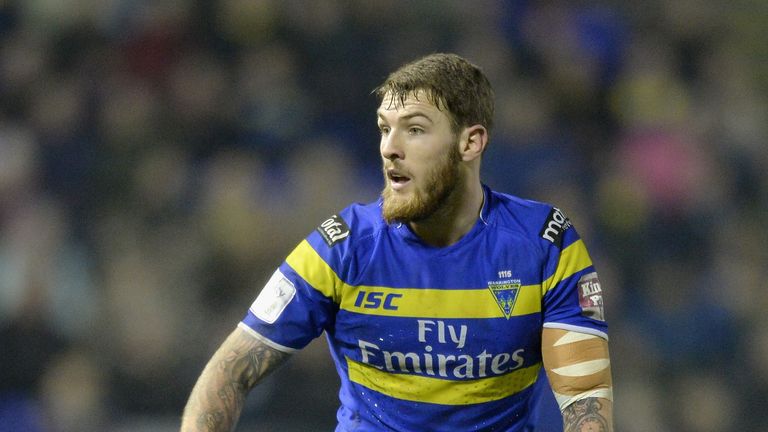 Warrington's Daryl Clark has signed a new contract tying him to the Super League club until November 2020.
The 23-year-old, Super League's Man of Steel in 2014 during his time at Castleford, helped the Wolves reach the Grand Final and Challenge Cup final last season in his second year at the club.
Clark had been linked with a move to Australia, but the hooker said: "We've got a great team here and I want to continue to be a part of that. I think we've started to prove ourselves as a side and have got stronger and hopefully we can go one better.
"The club's been improving over the last couple of years and I think it's only a matter of time before we build a team that can do something special and I'd love to be a part of that.
"Tony [Smith] is a top coach and ever since I moved here he and all the staff have been good to me there so really is no reason to go elsewhere."
Smith said: "We are delighted that Daz has re-signed with us. He is somebody who is highly respected and sought-after with the capability of excelling in any competition in the world.
"He is one of the best dummy half runners and dangerous players in the world in terms of his position, and is progressing and developing other aspects of his game too, maturing into a good leader within the team.
"We are pleased that he's going to continue developing these attributes in order for us to continue to improve along with him and that's what we are all about as a club."