Rugby League Expert & Columnist
Brian Carney: Challenge Cup sets the stage for Magic Weekend
Last Updated: 15/05/17 2:46pm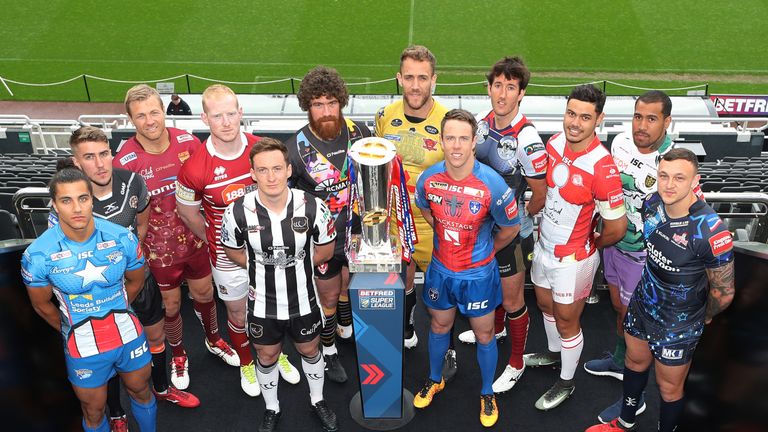 A round of Challenge Cup fixtures that didn't throw up any surprises has nonetheless given us some brilliant stories ahead of Magic Weekend.
Castleford produced the performance of the round and I don't think anybody will grow tired of watching them. They maintained their record of scoring more than 40 points in every home game this season, putting 53 past St Helens.
The scoreboard can sometimes tell you that you're in a game. Castleford led 10-4 when Zeb Taia had a try disallowed, unfairly in my opinion, but looking at the scoreboard you felt Saints were well in the game.
And then one of two things happened - a St Helens drop-off or Castleford kicking up a gear.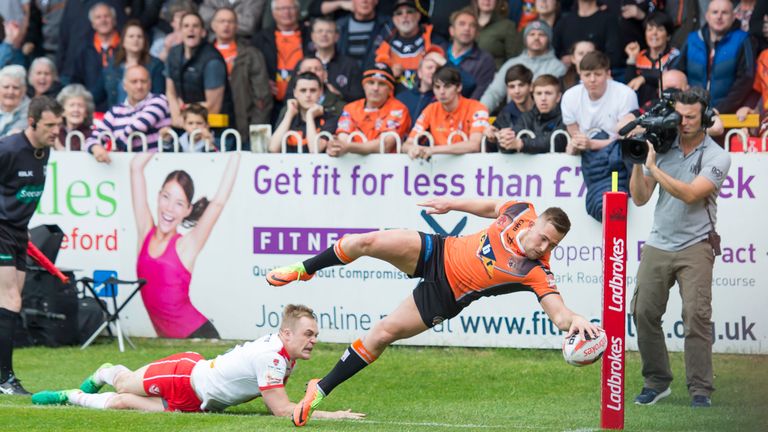 While only six points behind on the scoreboard, I felt Saints were just clinging on in the game. When they were no longer able to kick on, Castleford - without upping a gear - did what they've been doing all year. I was watching the game and by half-time I sat back, wondering what had just happened. I can only imagine what a St Helens player sitting in the dressing room was thinking.
There will be limited sympathy for St Helens because they've often inflicted those kind of beatings on many teams. I played a Challenge Cup game against them and lost 75-0. Everything they touch turned to gold and you feel like you're down 10 men.
Castleford are playing a wonderful brand of rugby league and I wish them every success. Forget about the story of people wanting a new face in the Grand Final, for Cas to win the Challenge Cup for the first time since 1986. For me, it's winning the way they're playing. They have gained attention from both rugby codes on both sides on the world.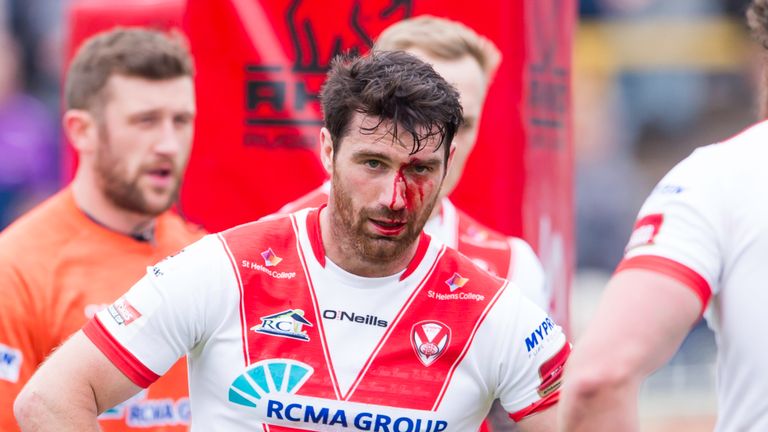 That makes the last game of Magic Weekend a mouth-watering prospect because Castleford are going up against a Leeds side who had a relatively easy Challenge Cup sixth-round win. I believe they got through the Barrow game without picking up any major injuries, and no matter what anyone says, revenge has got to be on their minds.
How far have the Rhinos come since that 66-10 defeat at Castleford? That will dominate the build-up to this game. Leeds are purring nicely but on Sunday we'll get a really idea where they stand. They are second favourites for the Challenge Cup and they're continuously being reconsidered as potential Super League winners.
A result against Castleford would have many people reassessing their evaluation of Leeds. The end game of Magic Weekend should be a ripper.
Disjointed Wolves must improve
What to make of Saturday's game between Wigan and Warrington. I sat down and watched Warrington play a heavily-depleted Widnes side. The Vikings fielded a number of young players who acquitted themselves brilliantly.
Lloyd Roby made some brilliant decisions in coming off his wing. His execution at times in forcing errors and shutting down players; I didn't think he got enough credit for it.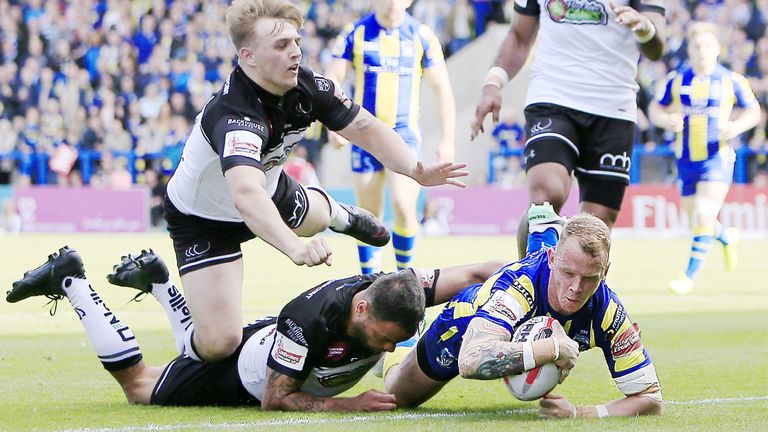 I don't want to sound like I'm giving Warrington a kicking but I am still seeing some of the disjointed attack that has cost them in games and prevents them from putting pressure on the opposition.
By turning the ball over it allows the opposition to come at them. It puts more pressure on your defence, which then begins to creak.
Warrington will be very happy to negotiate their way past Widnes but looking at it dispassionately, that's a game that shouldn't have been so close.
What does that mean for them going into Magic Weekend? It all depends on the side that they face. Wigan beat Swinton, who registered the result of the Challenge Cup so far in winning at Huddersfield, but the Warriors have huge issues with injuries.
These are two teams who aren't at their best for different reasons. It will make it as competitive a fixture as when they're both on top of their game, and they'll both be desperate to win.
Ruthless Hull FC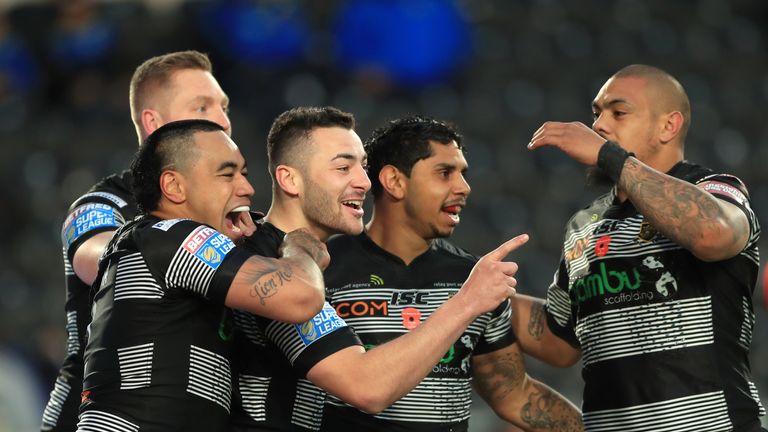 You feared for Catalans heading into Friday's game at Hull FC. They were missing a huge chunk of players, had two debutants in their line-up and you felt this was a game they couldn't win. However, there is a big difference between not being able to win a game and suffering a massive defeat.
Credit to Hull though, that's the ruthless streak you look for in a side when they are playing understrength opposition. Warrington got dragged into a dogfight but Hull avoided that, which is a really good sign for Lee Radford.
Robins on the rise
Despite Hull KR leading at half-time against Salford, I felt the Red Devils would come back into this game.
Rovers played a very patient game and you could see Tim Sheens' fingerprints all over it. High completion, frustrate the opposition and slow them down, and take your chances when they arrive; they did all of that brilliantly.
At half-time, Salford would have thought about how they could win the ruck and speed the game up, and I did feel they would come good.
It's probably reflective of the different levels the teams are playing at but with a stronger squad and that same game plan, Hull KR make themselves a very difficult team to beat, even in Super League. They need a little bit more stardust to take the chances when they come and to keep the game plan going for longer.
Their fans have plenty to smile about though and Hull KR have sold out their allocation for the Summer Bash. They will provide the most noise and colour on that great weekend in Blackpool.
Hull KR face Bradford at Summer Bash and it's a chance for these two great clubs to show - off the field - what Super League is missing.
Featherstone impress
Featherstone were aggressive for 80 minutes against Halifax. They didn't let the visitors get a foothold in the game. It was an enjoyable match and driving through the town that evening, it was great to see all the Rovers jerseys. The game was all the talk among the locals and it's nice to see them in action.
Featherstone's focus will be on making the Super 8s Qualifiers. I'm certain we'll see them again on Sky Sports before the year ends.
Trinity close in on safety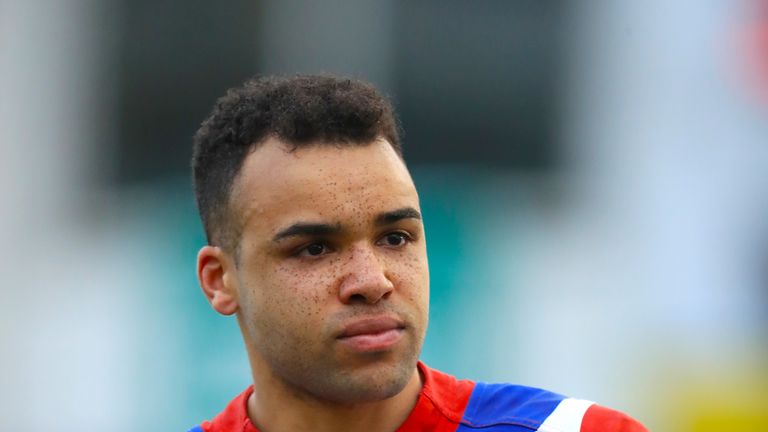 Wakefield is another remarkable story. Barring a capitulation in the second half of the season Wakefield will again secure their Super League survival on perhaps the lowest playing budget in the competition.
Trinity got past Dewsbury without any difficulties and their Magic Weekend opener against Widnes is a big game.
Wakefield are three or four wins away from guaranteeing their place in Super League for 2018. Their target may be higher, and I applaud that, but their first goal has to be securing their top-flight status and the financial security that comes with it.
Chris Chester won't take Widnes lightly after watching them put up such a manful display against Warrington, but playing the bottom team in Super League, it is a game they will have targeted for two points.
Battle at the bottom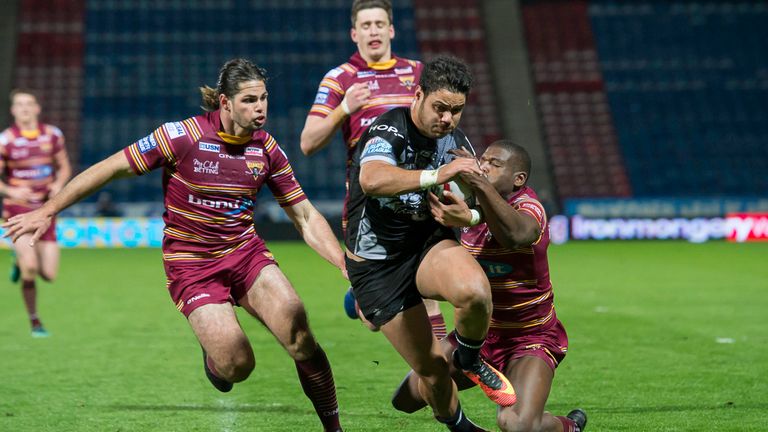 I've been asking around who people think will be the bottom four in Super League. It's a hugely topical part of the competition structure.
The consensus seems to be that Leigh, Widnes and Huddersfield are in huge trouble, if not certain to drop in the Super 8s Qualifiers, and one other. That could be Catalans, St Helens or Warrington.
This is the cliched four-pointer; ahigh-pressuree avoid-the-bottom-four game. Win and you have a massive chance of making the Super 8s; lose and you might have to start keeping more of an eye on the Championship.
Huddersfield have had an extra week to prepare and will go in fresher.