Rugby League Expert & Columnist
Brian Carney: Magic Weekend for Justin Holbrook, bad week for Lauren Frayssinous
Last Updated: 22/05/17 10:49pm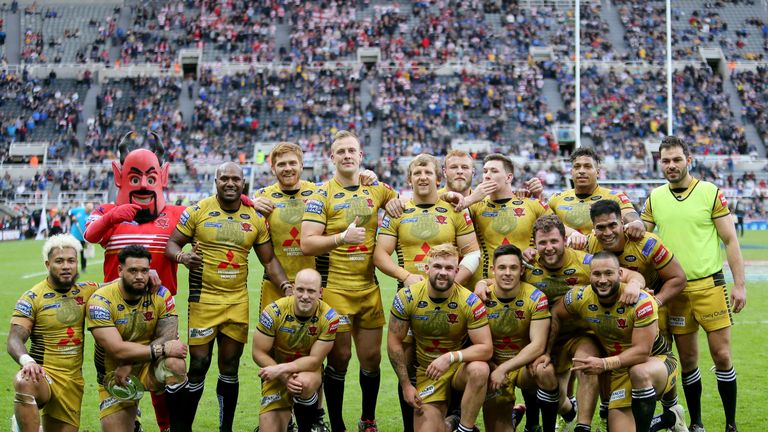 Brian Carney reflects on the third Magic Weekend at Newcastle as Castleford and Salford continued their impressive form and Justin Holbrook's stint as St Helens coach got off to a dream start.
Cas and Salford occupy the top two places in the Betfred Super League after their respective wins at St James' Park but it's not all rosy for the Red Devils.
It was a weekend to forget for Hull FC and Laurent Frayssinous, who parted ways with Catalans on Monday following their defeat to Huddersfield.
Good week
Justin Holbrook
The Australian arrived in the UK on Thursday, oversaw the team run on Friday, and then watched the two most remarkable performances of Magic Weekend.
There wasn't a person inside the stadium who didn't expect Saints to be lifted by a new coach, but the heights they hit against the remarkably bad performance of Hull FC - there was no accounting for that.
Tommy Makinson's try was stunning while Alex Walmsley produced a five-star display.
What an introduction to Super League for Holbrook. The Magic Weekend is a concept he wouldn't have seen before in the flesh. Now he gets to take all that energy and confidence it generated into a Saints-Wigan derby on Thursday, live on Sky Sports.
It is going to be a special seven days for him in his career as a rugby league coach.
Salford
The Red Devils are up to second in the Super League table after a really accomplished performance against a Leigh side who refused to roll over.
Salford are a group of players who know what they want to do on the field and execute it with devastating frequency. They're effective, efficient and the Magic Weekend stage - a big stadium and big crowd - befitted their side.
The nagging feeling you have with Salford as a club is what can they do to grow crowds. They have got a side who are performing but there is zero indication that the crowds are going to grow.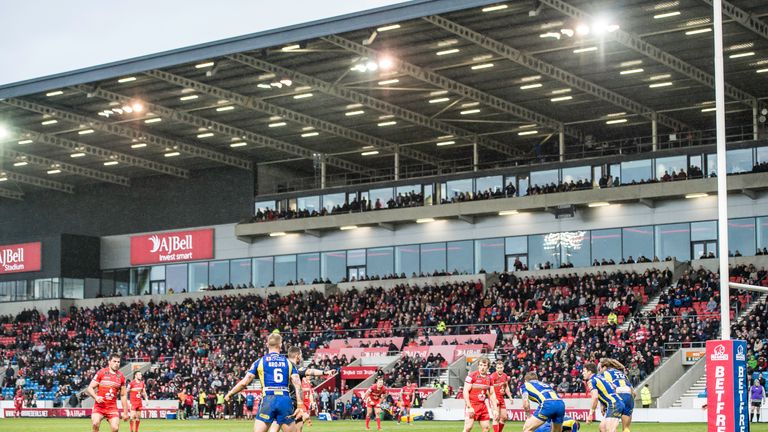 Super League survival was the key for Salford this season but they now sit in second place. It is a magical time for them, but hard decisions are going to have to be made in the future because the club cannot survive on its current gates.
Congratulations to the team on a wonderful performance but there are major question marks about what they do next off the field. You get the feeling something radical is needed.
Castleford
In the final game of the weekend, Classy Cas showed their hand again to the rugby league world.
An interested spectator at St James' Park was Lee Westwood, who is a Wigan fan. I sat with him and his family for the first half of the Castleford game and Lee's daughter had picked out Greg Eden and the Tigers as her player and team to watch. You could see the joy on her face as both delivered in spades.
Super League is all about the Tigers at the moment. Their fans are coming out in massive numbers and the team is delivering. It just a wonderful story.
A lot of people have referred to the importance of the way they are playing. They are tuning in to watch this exciting team.
Castleford gave a very good performance against a much-improved Leeds side who will look back on that game and think they didn't a whole lot wrong, yet were second-best by a distance.
Bad week
Laurent Frayssinous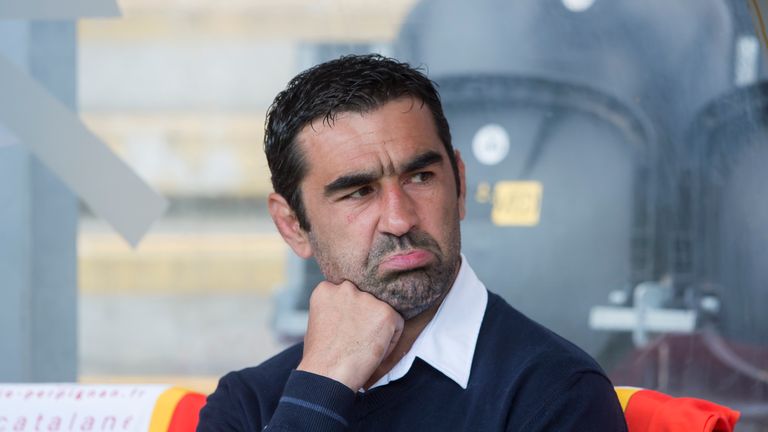 After five years in charge, Frayssinous lost his job as Catalans coach following Sunday's loss to Huddersfield.
They have been some really difficult times for Catalans during Frayssinous' reign. The club, and their chairman Bernard Guasch, have shown tremendous loyalty and restraint considering the disappointments they've had in recent years.
It's certainly no surprise they've pulled the trigger but yet again the players are not held accountable. It's always easier to give the coach the bullet.
I've watched the Dragons players and the casual nature of some of their actions on the field. As a neutral it is incredibly frustrating, I can only imagine what Frayssinous was thinking as balls were being flung into touch and passes were attempted that were never on.
And Catalans had their 1, 6, 7, 9 and 13 players at Magic Weekend; their strongest spine was present.
For too long Catalans have been a disappointment because you expect so much better of them. They're in danger of not becoming a disappointment anymore and Sunday's performance being the norm. That won't be acceptable to their board.
Hull FC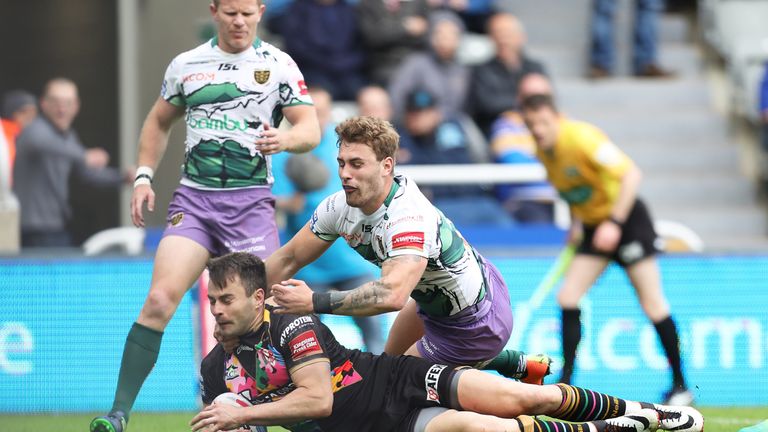 The Airlie Birds lost back-to-back games at home to Salford and Leeds in April, conceding over 50 points in both, and you wondered what was happening at the club.
They then seemed to right those wrongs and you began to think it was a blip, nothing to see here. Then comes Magic Weekend.
You've got to be able to lose like a champion-elect side and they didn't do that.
Put Mahe Fonua, Jake Connor and Gareth Ellis in the side and are they better? Of course they are. But are you going to have your strongest 17 available for the Grand Final? It's highly unlikely.
The Hull team were wearing their Incredible Hulk jerseys in Newcastle and they have got some big boys - Chris Green, Liam Watts, Josh Bowden, Scott Taylor, Sika Manu. Yet Lee Radford said his pack against St Helens was like boys against men. That is as big a roasting as you can give those middle men.
Hull are still riding high and Danny Houghton was right when he said it's not a crisis. I'm not calling it that but you put a question mark back beside them.
To not register a single score in 80 minutes is worrying.
Detractors of Newcastle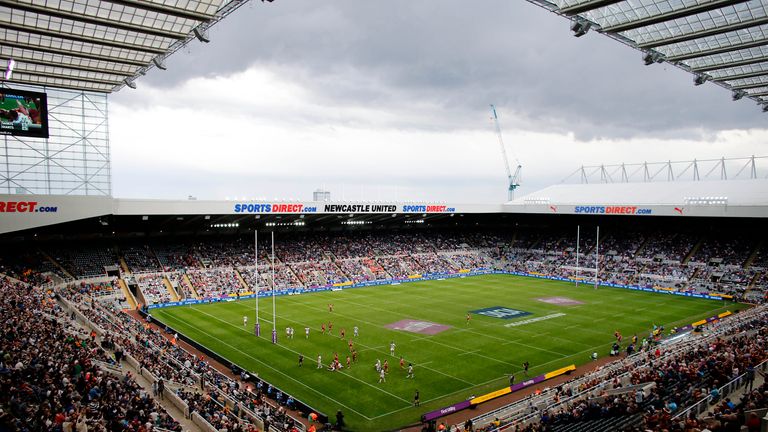 It was a bad week for those who think Newcastle has lost its shine as a Magic Weekend venue.
A magnificent city centre stadium, as hospitable a city of people as you're ever likely to encounter, and within touching distance of the rugby league heartland - it's hard to think of a better venue.
In its third year, despite the misgivings of some senior people in the game, Newcastle delivered in spades. From the tremendous staff at St James' Park to the people in bars and restaurants, rugby league people were treated royally.
I understand they have to move the concept around but don't pitch it as a move because Newcastle has lost its shine. Because that simply is not true.
Thanks to the city of Newcastle once again.