Rugby League Expert & Columnist
Brian Carney: Good week for Catalans, Bill Tupou and Toulouse, bad week for the players' bodies
Last Updated: 30/05/17 3:45pm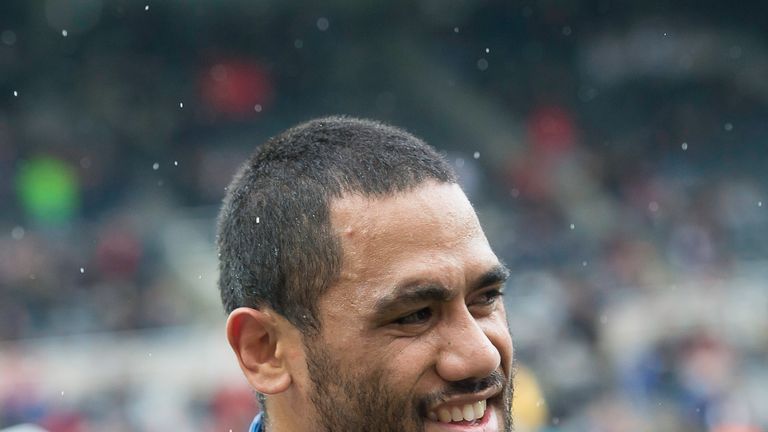 Brian Carney has singled out Toulouse, Catalans, Bill Tupou, and the welfare of Super League players this week...
Good week for Toulouse Olympique
Toulouse were promoted from League One last year, and with essentially the same squad, they find themselves in the upper reaches of the Championship. Against Halifax at the Summer Bash over the weekend they were good, and good to watch.
To win without playmaker Jonathon Ford, against a team who have been solid defensively throughout the year, speaks volumes for the progress that Toulouse have made.
There are plenty of French players in the squad, which can only be a good thing for rugby league in that part of the world.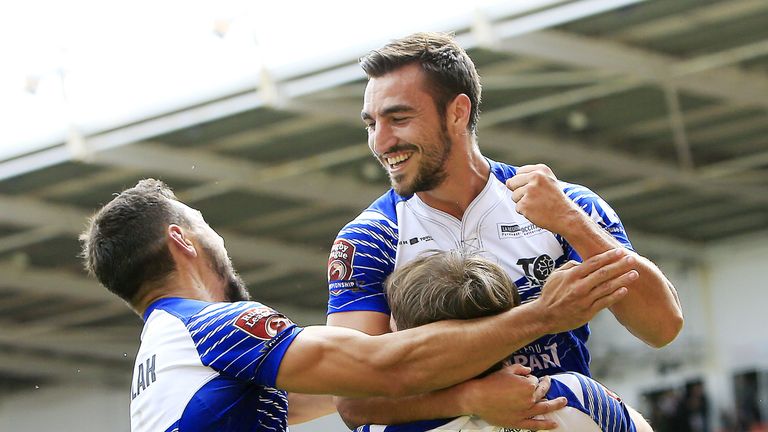 Well done to them, and their coach Sylvain Houles. There have been questions about whether Houles should be the next Catalans coach, but that would be a mistake. Firstly the Dragons need something a little different, and Houles still need to develop, which he can continue to do at Toulouse.
Toulouse still need him, too. Catalans lost Trent Robinson too early which disrupted the progression they were making under him, and the same would happen to Toulouse if they lost Houles.
Good week for the Dragons
The Dragons are a team that could easily have seen themselves in a bad week category. Their weekend was a mixed bag, but they managed to snatch an important win over Hull on Monday.
The victory was ugly, ill-disciplined, and came via a level of performance that will not win them a huge amount of games or supporters.
Having said that, it was unbelievably vital to their season.
The Dragons were dismantled by Salford on Friday, they currently have no coach, and their board is disgruntled by what they perceive to be a sense of injustice with regards to refereeing decisions against their side.
Hull came to town on Monday and everyone thought the Black and Whites would snap their losing streak in the south of France.
It could have been a dreadful week, but the Dragons wrestled it around with a big play that showed a lot of character. They were one point behind with the game closing out, so they could easily have gone for the drop goal to secure a draw but they opted to go for the big play which showed great confidence and ambition.
Good week for Wakefield and Bill Tupou
Wakefield played Wigan on Easter Monday and it was only a Liam Marshall try three minutes from time which separated them.
It looked like a different story this past weekend, with Wigan going out to a 20-0 advantage in no time, but Trinity roared back into the game with four tries to lead 22-20 at the break.
The comeback was largely inspired by Bill Tupou, who scored a hat-trick to rubber stamp his credentials - he is an underrated but extremely effective centre.
I have spoken before about the shrewd recruitment policy of Wakefield, and the 26-year-old is another example of it. You'd have to think that Wakefield are unable to match offers from other clubs when it comes to buying players, so the fact that they have lifted themselves into the top four shows the hard work of the coaches and the team's ethos within the camp.
Much like Salford, it's time for Trinity to adjust their ambitions for 2017. There is still a long way to go in the season, and they will have to work hard to stay in the top four, but it has to be their intention to remain there.
Bad week for champions Wigan
There's no getting away from the fact that the Warriors are missing a chunk of players through injury. However, they had a similar situation last year, and admitted themselves that they went on to win more games in 2016 under similar conditions.
Even with a depleted squad, a home tie against Wakefield is a game that Wigan would target as one from which they need to claim two points.
It is starting to become a little bit of a precarious position for Shaun Wane's men now. I wouldn't go so far as to say that they are going to miss out on the top four, but they've now had four losses and a draw in their last five fixtures, and that can derail a season pretty quickly if it continues.
I've heard whispers that a few of the big-name players will be coming back soon; the cavalry can be seen at the top of the hill, and not a moment too soon for Wane.
Bad week for Warrington
Everyone would have thought that the Wolves' bad patch was done and dusted after snapping a seven-game streak without a win at the beginning of the season. After that run they turned things around and lost only one out of the seven games that followed.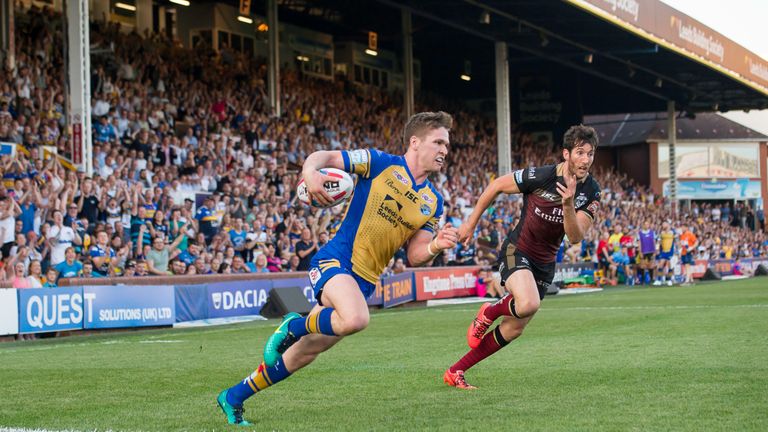 Crucially, though, while the Wolves had reversed the results in that period, they had not reversed the performances - and it all came unstuck in spectacular fashion against the Rhinos at Headingley on Friday night.
It's hard to whittle down a game to one stat, but Wolves had a completion rate of 45 per cent against Leeds, and it's practically impossible to win a game with that kind of completion rate.
Did they have the field position against the Rhinos? Yes. Did they have the ball against the Rhinos? Again, yes. Was their accuracy up to standard? An emphatic no.
On Monday, the Wolves completed just above 60 per cent against Salford, and if it's not impossible it's certainly difficult to get a result with that completion rate. If you can't complete sets then you can't build pressure on the opposition.
The Wolves are back to struggling for a spot in the top eight, and let it be a warning to anyone who says the sign of a good team is winning without playing well. Warrington had won five of their last seven before rounds 15 and 16, but after losing those, they have gone nine games without playing to the standards they will have set for themselves. That would worry you as a fan.
Bad week for the bodies of the players
Following Widnes' marvellous victory over the Rhinos, which came off the back of them pushing Castleford all the way on Friday, Leeds star Stevie Ward bemoaned the fact that the players hadn't had their voices heard when the decision was made to play rounds 15 and 16 back to back.
My question to Stevie Ward, and any player who is rightfully unhappy to have to play two games so close together, is this: Where were you when League 13 tried to get up and running as a players union?
The RFL will tell you that there is a players union that they recognise, so where were they when these back-to-back rounds were shoved together?
Roger Draper said on Sky Sports on Thursday night that he was surprised how little voice the playing body had in comparison with his dealing with other sports such as tennis.
The players of Super League need to ask a couple of questions. Do we have a union? If so, are we satisfied with the work of the union? What did the union do when the delayed start to the season meant these games were paired up three days apart?
I think Stevie is a fabulous player and a driven and articulate individual, but I wonder who he raised his concerns to.
The biggest thing for me is that I want to see are players who are at their best. When was the last time you saw a footballer take the field with strapping from head to toe? You won't see it because they are given time to recover as they are seen as precious commodities.
All I want is for Super League players to be treated with similar care, and not patched together at short notice to run out for a game that was badly scheduled.