Rugby League Expert & Columnist
Brian Carney: Good week for Jack Walker, bad week for St Helens
Last Updated: 03/08/17 10:18pm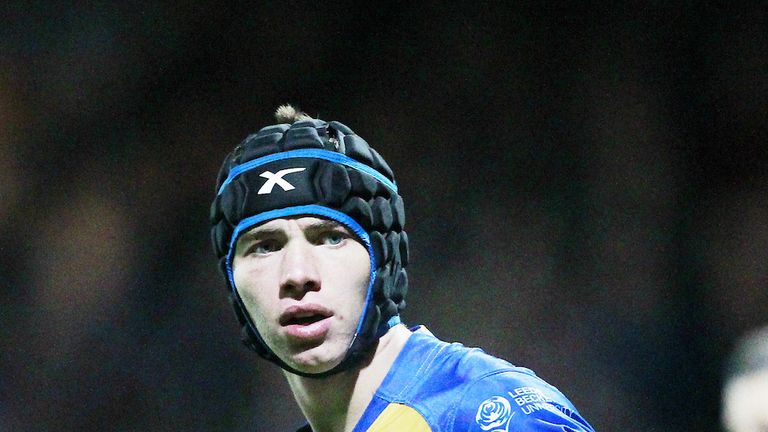 Brian Carney looks back at round 20 of the Betfred Super League as Jack Walker starred for Leeds and Salford underlined their credentials.
Good week
Jack Walker
When the teams sheets came through last Thursday, there was no Ash Golding for Leeds as he had still not recovered from his hamstring injury. Leeds threw in youngster Jack Walker and he really made the most of it!
He produced a brilliant defensive display - he was excellent under the high ball and came up with some huge defensive plays - his tap tackle on James Roby just before the break, being one in particular. It was a very polished performance from the young man and you couldn't help but smile when he got his man of the match award.
He looks like a very good athlete - he moves across the ground very well and I think Leeds have got a player who they are going to hold onto for a long time.
Salford
Salford had a huge game against Huddersfield, who were unbeaten in their last four. The Giants were buoyant and they can certainly score some tries as they showed with the brilliant try from Darnell McIntosh.
It was a difficult game for Salford but by the close of play on Sunday, Salford had beaten them with a little bit to spare and had moved up to second place.
We already know Salford are in the top eight. Top four? I would say absolutely. Salford to win the title? Well I think we will find that out over the next two weeks. They have Leeds at home and then Castleford away is going to tell us a lot about their credentials.
Wakefield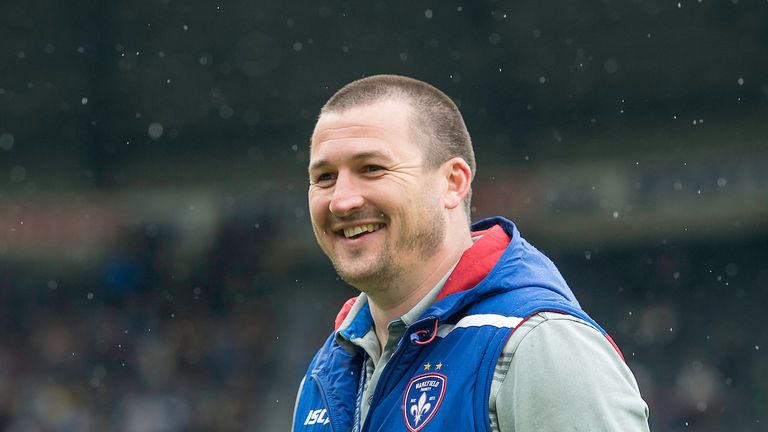 Wakefield had lost their last three in Super League and were going up against a Warrington side who have just not found their straps this season and knew that this was the last chance saloon for them.
For Wakefield to come away with a win was brilliant and they are a point away from the top four and more importantly five points away from St Helens in sixth place. This was another tick in the box for Chris Chester.
With their Super League status confirmed, I think they will really start to target the semi-finals.
Bad week
Leigh and Widnes
Leigh are confirmed in the qualifiers and Widnes as good as. However, they will take a huge amount of fight into the qualifiers. There is a chance that Leigh may face Catalans in the qualifiers - they went to France and could have easily had the victory. They will not fear facing the Catalans Dragons again.
Widnes can also go into the qualifiers in a confident mood and there is no reason they cannot target finishing top of the qualifiers.
So while it' a bad week in terms of their overall expectations, they can still take some positives going forward.
St Helens
It was a bad week for Saints for a number of reasons. A win at Leeds last Thursday would have kept their semi-final chances alive and kicking but the gap to Hull is now six points - that is a lot to make up.
They did not get the win and it gets worse as they also lost Matty Smith. We are yet to hear the full extent of the eye injury he sustained early in the game but the longer he is out, the harder it will be for Saints to make the semi-finals.
Warrington
I had a little bit of faith that Warrington would go to Wakefield and, with their backs against the wall, produce something to save their season. It was not based on anything I had seen from them this season but faith alone. However, what we saw on Saturday night was the type of performance they have been producing all season.
I guess looking at the remaining fixtures it is not all over for them - they have got Leigh, Wigan and Widnes coming up. Widnes won't fear them one bit though and they have Leigh at home.
The Wolves are so fragile at the moment that I don't think there is a team in the Super League who fears them - that is a real reversal of fortune. When that element of fear disappears, then anyone can have a go at you.
If Warrington get out of the bottom four it really will be the great escape. I think if the 2016 Challenge Cup and Grand Final finalists do finish in the bottom four, it will trigger something. Leeds approached their Annus Horribilis in 2016 by not making major changes; I don't think Warrington will follow suit.