Adam Cuthbertson has been named head coach of Leeds Rhinos Women ahead of the inaugural Women's Super League season.
The Australian forward, who has won two Super League titles in his three years with the Rhinos, will combine the full-time role with his playing commitments.
"It's good to see girls getting involved at Leeds and having the opportunity to be part of the first Leeds Rhinos Women's rugby league team," he said.
"I really enjoy coaching. I did a bit back in Australia and we do a lot of promotional stuff at the Rhinos where we go into schools and clubs and teach the game of rugby league, so it's a great opportunity to build on that and get on board now with hopefully a very successful campaign with the women's team.
"It's going to be big. Obviously it will be difficult to juggle if I'm playing on the same night but hopefully I have got some good staff and some great players around me.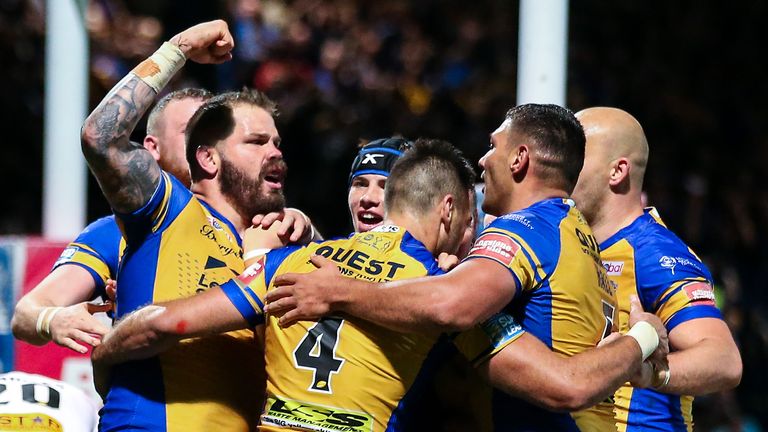 "We had a great set of trials and there have been some really outstanding numbers that have been involved already, so hopefully we get a good team together and we can put on a good show in the 2018 season."
Cuthbertson was viewed as the perfect coach to lead Leeds into their inaugural Women's Super League season.
"He has shown a keen interest in getting more involved with the new team and we felt he was an ideal candidate for the job," said Leon Crick, Leeds Rhinos Foundation rugby league development plan manager.
"When I approached him about heading up the new Rhinos team he jumped at the chance. He'll be a fantastic head coach and is the first cog in a really exciting project for us."