NRL talking points: St George Illawarra, Todd Carney, Morris twins to Super League?
Last Updated: 08/05/18 11:26am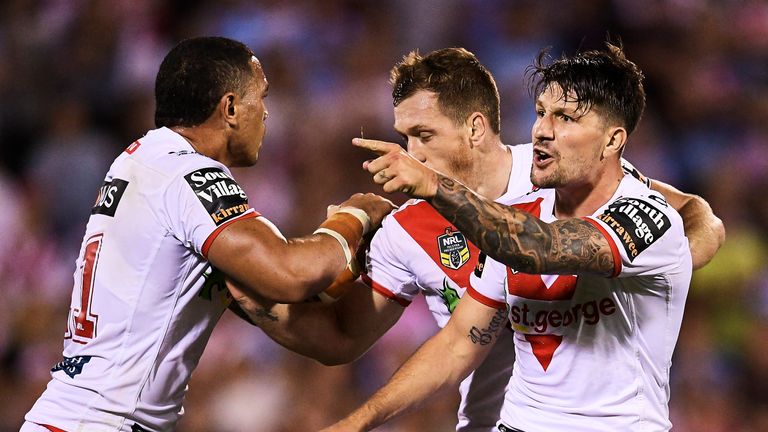 Jenna Brooks has the latest from the NRL - are St George Illawarra the real deal? Todd Carney leaves North Queensland, plus could the Morris twins be headed for Super League?
Dragons domination
Is round nine too soon to call St George Illawarra the real deal?
The Dragons won their eighth game of the season and it was a big one, beating premiers Melbourne 34-14 on Sunday.
I know it's early but 2018 is proving to be a big one for St George Illawarra. They have managed some important wins and have now beaten the Storm, Roosters, South Sydney, Cronulla and the Broncos, with their only defeat coming in New Zealand against the second-placed Warriors.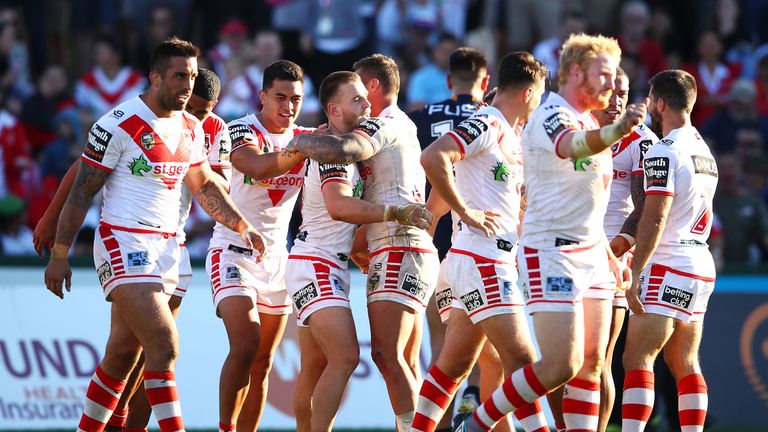 Sunday's match was viewed as a test to see if the Dragons are the team to beat and the 30-point win proved that they are indeed.
"We talked about expectation, but it's expectation from not within. We've got appreciation about what we're doing at the moment," head coach Paul McGregor said.
"We got a lot of belief and our attitude is really good so it's just about maintaining that and not being complacent," he said.
The commanding win over the Storm is the Dragons' eighth of the season and England international James Graham is adamant the players are not getting ahead of themselves.
"I think externally people can say what they want, but this group of players I'm sure we're just going to keep doing what we're doing.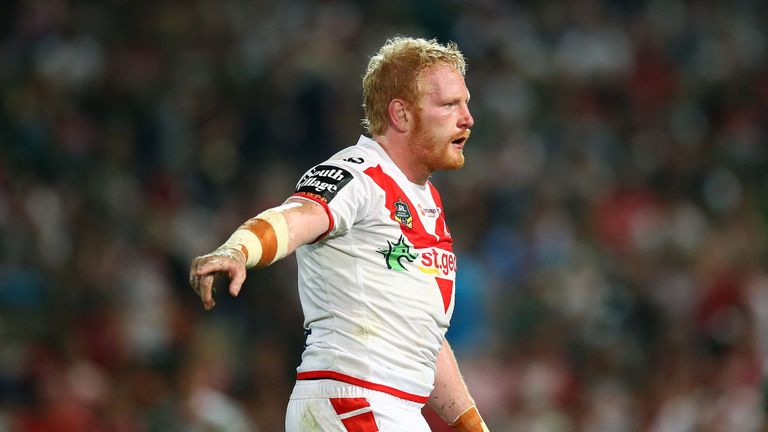 "It's a new challenge now because we will be spoken about, we will be wrote about, we've just got to try and focus on doing what we do well and not worry about anything external. We just have to focus on ourselves."
Carney relocates
Todd Carney has chosen family over a potential return to the NRL with the North Queensland Cowboys.
The former Catalans and Salford playmaker, who was playing for the Cowboys feeder club Northern Pride, was all-but certain to have his contract registered by the NRL, but he left Queensland and returned to Sydney to be with his mother who is battling breast cancer.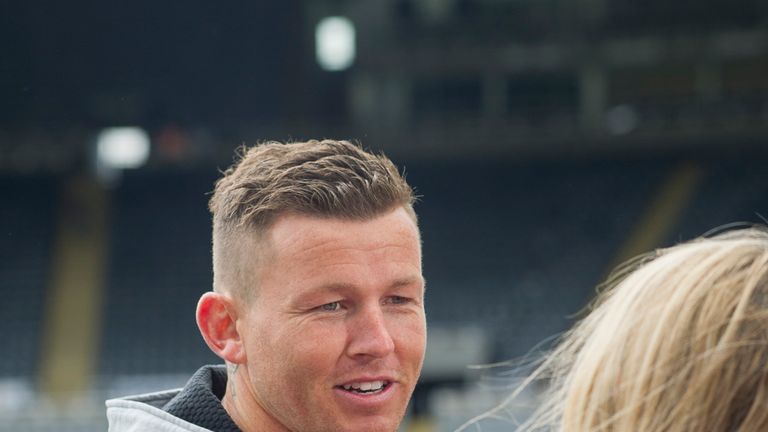 "It's been quite tough on her, my sisters and myself. She came and visited me two weeks ago, and after she left I pretty much made a decision that I wanted to go back (to Sydney) to support her.
"Mum's been my number one supporter, everyone knows how close we are.
"She's been there through the good times and the bad for me so I think it's time for me to repay a bit of faith."
Bolton arrest
Staying with the Cowboys, and North Queensland prop Scott Bolton was charged with an alleged indecent assault of a woman at Bondi Beach at the weekend.
The Cowboys, who beat the Panthers on Friday, are staying in Sydney ahead of Thursday's game against the Wests Tigers.
The North Queensland club released a statement confirming they are working with the police and have informed the NRL Integrity Unit. Bolton has been granted conditional bail to appear in court next month.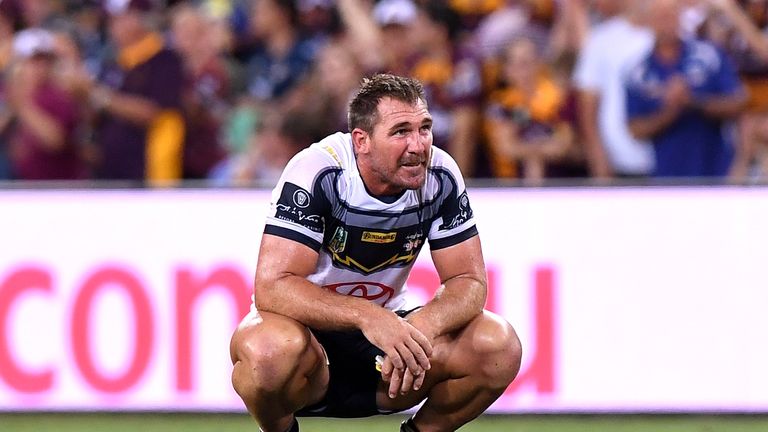 An emotional Bolton read out his statement on Tuesday saying he would co-operate fully with the police and the NRL Integrity Unit.
"I understand that our members, partners and fans would like me to talk about the allegation that has been made against me," Bolton said.
"However, since this is a matter that involves the police and the NRL Integrity Unit, I am unable to make any comments about the incident right now."
Bolton's teammates have also been told not to discuss the events from the weekend, but Michael Morgan confirmed that his teammate has flown home to Queensland to be with his family.
"He's not in camp with us at the moment," Morgan said.
"I know obviously the whole thing for you guys today is you want to talk about it but I'm sure you do understand that I can't say anything about the whole situation.
"I'm sorry that I can't give you more, we're not allowed to talk about it."
While Bolton has been approved to play by the NRL and the club during the investigation, it's still undecided if he will play on Thursday.
UK an option
Could the Morris twins be headed for Super League?
The 31-year old duo have ruled out retirement and despite stating their desire to remain in the NRL earlier this year, Brett and Josh Morris now admit Super League isn't out of the question.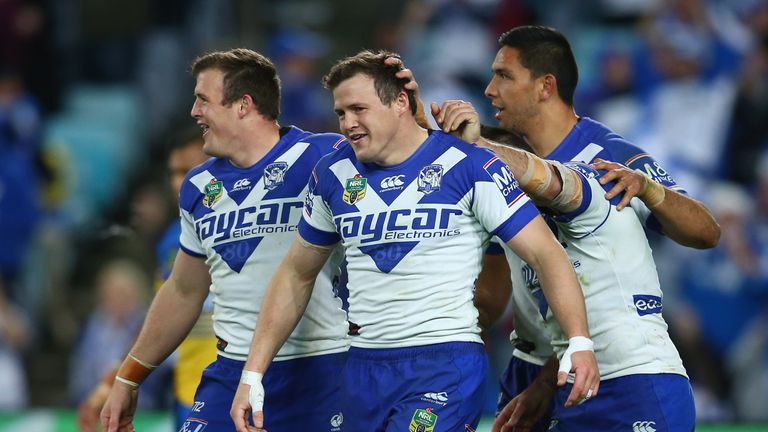 "Every option is an option at the moment. I've only got a young family so if I was to go overseas it's not a bad time to do it," Josh said.
With the Bulldogs facing salary cap pressure next season after the major signings of Kieran Foran and Aaron Woods in the off-season, the twins' time in Canterbury could be up. So could Super League be calling?
Watch this space.