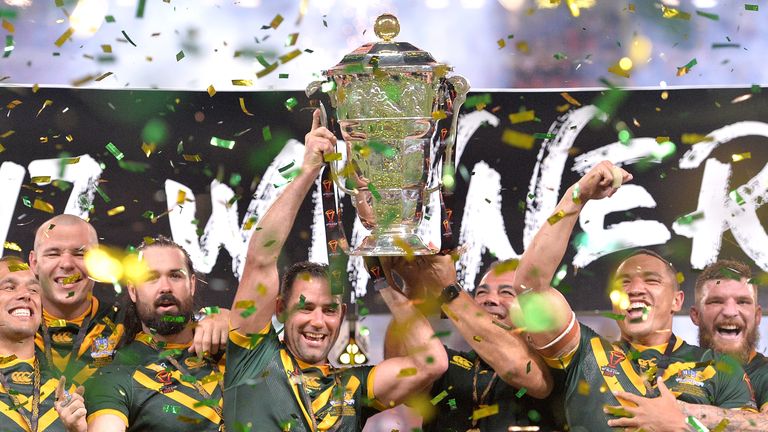 Chile have been given an opportunity to become the first South American country to qualify for the Rugby League World Cup.
Chile, who were recently granted affiliate membership of the Asia Pacific confederation by the Rugby League International Federation, will join Canada, Jamaica and the USA in a qualifying tournament later this year.
The winners will earn a place in the 16-team 2021 World Cup, to be held in England, with the runners-up having the option to host a world play-off group in late 2019.
The RLIF has also confirmed that the 2018 European Championship featuring France, Ireland, Scotland and Wales will double up as a World Cup qualifying tournament.
Plans for an expanded six nations championship to include Italy and the England Knights have been dropped, with the Knights expected to tour overseas instead.
Dates and venues have yet to be determined but, following the draw, France and Ireland will both have two home games in the Championship, to be played over three weekends in October and November.
The top two will go through automatically to 2021, joining the eight quarter-finalists from 2017 which include hosts England, while the other two will get a second chance via a six-team, two-pool play-off in 2019.
With the top two teams from each pool going through, it means that European teams will take up seven of the 16 places for the 2021 tournament, which is increased from 14 in 2017.
Fixtures for the 2018 European Championship are:
Round 1 - France v Wales, Ireland v Scotland.
Round 2 - Scotland v Wales, Ireland v France.
Round 3 - Wales v Ireland, France v Scotland.
RLIF chief executive David Collier said: "The Rugby League International Federation is delighted to welcome new nations competing for World Cup qualification as the road to the 2021 Rugby League World Cup commences, in what we anticipate will be a highly competitive process.
"The integration of the calendar, with confirmation of fixtures for the next two years, is vitally important for all nations to plan their course and for the international game to continue to grow."