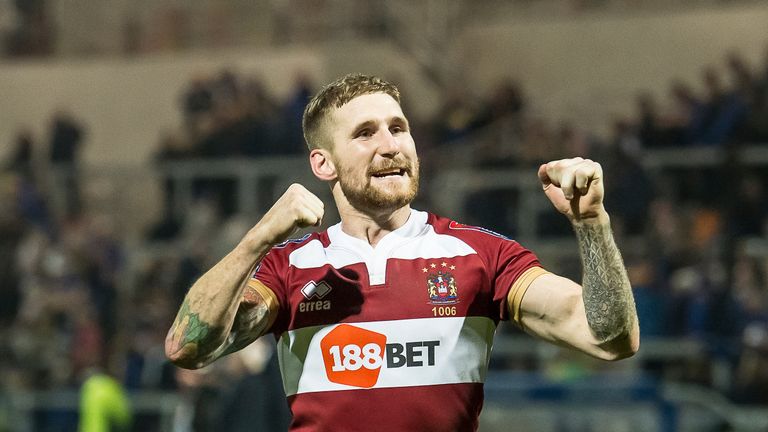 Wigan Warriors have announced Sam Tomkins will leave the club at the end of the 2018 season.
Sky Sports News understands Tomkins will be joining Catalans Dragons, with the French club expected to make an announcement on Tuesday.
The 29-year-old returned to Wigan in 2016 for a fee in excess of £200,000 after two years in the NRL with New Zealand Warriors.
Wigan signed Tomkins to a three-year deal as one of their marquee players with a club option for a fourth year, which the Warriors have now declined to take up.
Warriors executive director Kris Radlinski explained the club have deemed the terms of the fourth season too high but did instead offer Tomkins a lucrative four-year extension, which he has declined.
"Wigan had an option on Sam's contract to keep him as one of our marquee players for 2019," Radlinski said.
"After a great deal of consideration, taking all of the factors into account and following an open and honest conversation with Sam, the club felt that the option salary set when Sam returned from New Zealand was too high and opted instead to offer a substantial new four-year deal in its place.
"This new deal was still one of the top three contracts that the club has offered anyone in the past 10 years and was as a marquee player still.
"Sam subsequently told us that the opportunity for him and his family to experience a different culture and lifestyle and to see his kids speaking another language was something that really appealed to him.
"He also said he was not expecting the Wigan offer to be as good as it was and that had made the decision even more difficult.
"In situations like this, there is nothing that the club can do other than be generous, fair and wish the player well."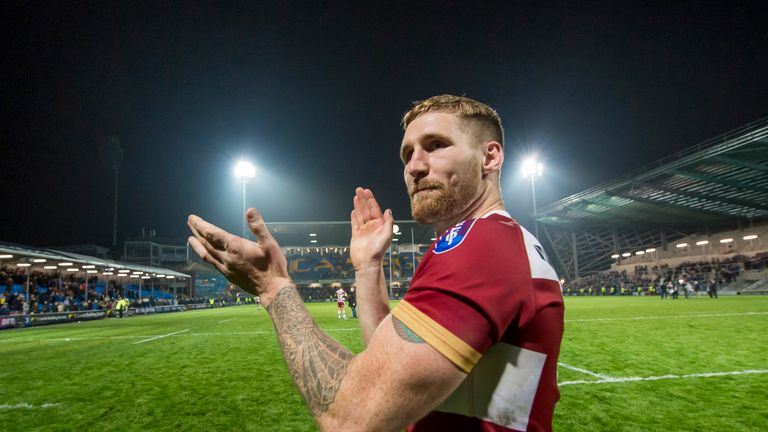 According to Radlinski, Tomkins had already been approached by another club ahead of the anti-tampering deadline of May 1, and that has angered Wigan.
"It came as a surprise to us that another club had engaged with Sam so early in the year when the deadline for approaching a player under contract is at the end of April. We have made our feelings known about this to the club involved," Radlinski said.
Catalans Dragons declined to comment when asked whether or not they were the club in question.
Radlinski added: "Nothing lasts forever, and as a club we have to constantly evolve.
"Players will come and players will go. All we ever ask is that players give their all for the badge whilst they are at Wigan.
"Sam has done that and more - and will continue to do so until he can no longer. Being the competitive and ultimate professional that he is, I have no doubt that Sam will want to go out as a winner this season.
"Discovering, developing and getting the best out of players like Sam Tomkins is what we do here at Wigan. That will never stop."