Francis Cummins staunch in defence of Widnes after Super 8s Qualifiers loss
By Press Association Sport
Last Updated: 10/08/18 12:05am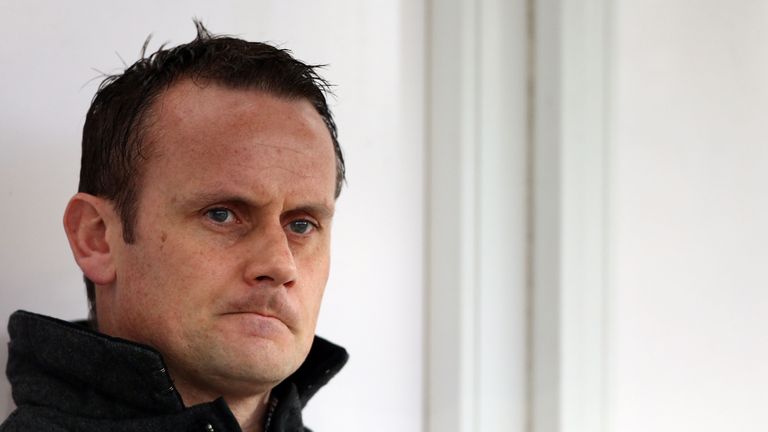 Widnes interim head coach Francis Cummins launched a staunch defence of his team after they were stunned by London Broncos in their Super 8s Qualifiers opener.
Widnes led 14-4 after tries from Olly Ashall-Bott and Chris Dean but Championship side London Broncos staged a superb fightback to claim a 21-20 victory.
Kieran Dixon scored a double while Mark Ioane and Daniel Harrison each crossed once before Jarrod Sammut slotted a match-winning drop goal just moments from full time.
The Vikings have now lost 17 matches in a row but Cummins has no doubts about the desire of his players.
"I can't have journalists asking those questions about bottle," he said.
"These young players run into brick walls every two minutes. At 14-4 it's not about bottle. We have some players who have never been here [in this position before], some of them have, and tonight we've not quite done it. I'm not having anyone question these men."
Boos rang around the stadium after the final whistle, leading to Cummins calling for unity.
"We have not won for a long time. The supporters get edgy and we try to come up with big plays and we need to execute better. We needed more patience and our last plays need to be a bit better," said the 41-year-old.
"We are in a tough old place. They are all key games for us and it just makes it tougher. We are training well and we won't throw the towel in.
"There's negativity all around us and it's caused by us. We need to make sure we don't make the same mistakes again.
"This club has to unite. We can't start pointing fingers. We need the support, we don't need the opposite."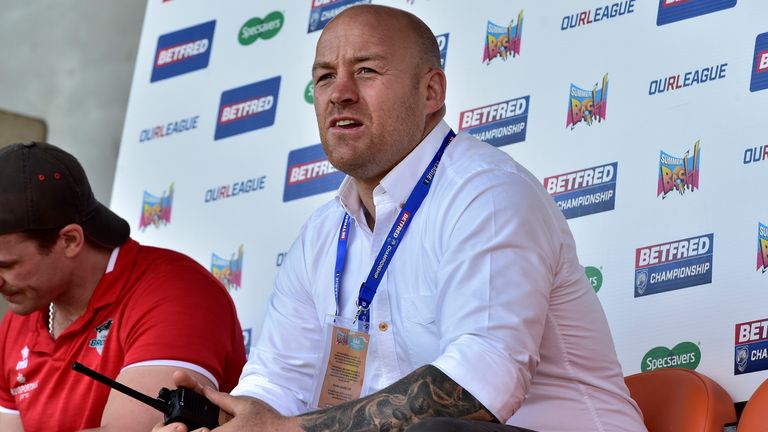 By contrast, London Broncos boss Danny Ward was delighted with his side's organised display.
"I'm buzzing with that. It's was a bit nervy and it's the only way we know how to win these days! It's a great effort. We travelled up on the day and I cannot knock the effort - it was outstanding," he said.
"We have had opportunities in games to knock over one-pointers in the past and not taken them, so to see it come off in a high-intensity game is a real pleasure."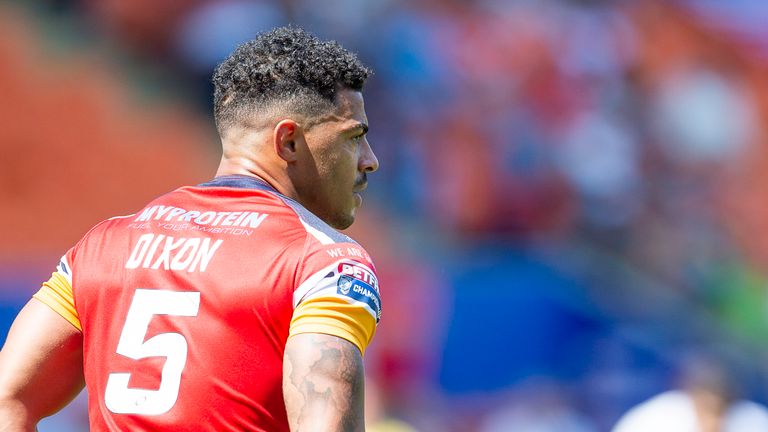 Ward reserved special praise for two-try winger Dixon.
"It's hard to pick anyone out as one to 17 they were outstanding," he added. "Dixon knocks years off my life!
"To score a full length try is great. He does come up with some errors but he's working hard in training to eradicate them from his game and he's come up with some big plays for us, particularly the last month.
"We all make errors and it's how you react and he's done well. It's back to work tomorrow. We will take one week at a time and we have Leeds Rhinos in town next and have to get back to it. We need to get better."