League unites for State of Mind
Rugby league is supporting a new mental health campaign in memory of Terry Newton.
Last Updated: 06/09/11 12:27pm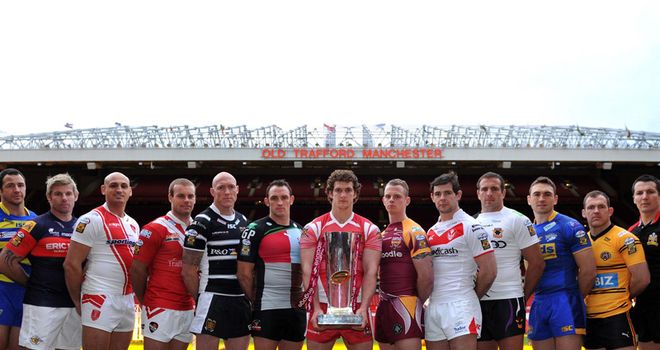 Rugby league stars will throw their weight behind a new mental health campaign in memory of a former international player who killed himself last year.
This weekend's round 27 of the Super League will see all 14 clubs and their stars united in supporting the State of Mind campaign.
It has been launched in memory of ex-Great Britain international Terry Newton, who was found hanged at his home last September.
The Rugby Football League says all Super League Round 27 fixtures in the UK will be branded as State of Mind events, reaching out to thousands of fans watching in the stadiums and at home.
Events
Clubs will also be holding a series of events highlighting mental health issues and avenues of support available for those who need help.
Wigan Warriors stalwart Ernie Benbow, who founded the State of Mind campaign, said: "Following the loss of Terry Newton, many within the rugby community wanted to do something to tackle the issues of mental wellbeing for both our players and our supporters.
"Men are three times more likely to take their own lives and it is vital that we open the conversation of mental wellbeing up to everyone involved in the Sport.
"Rugby players are big men, with big shoulders, but even they can't carry the weight of the world on their own."
Newton, 31, was found hanged at home in Orrell, Wigan, after he left notes around the house expressing a desire to end his life.
The father of two young girls played as a hooker for his hometown club Wigan, as well as Leeds and Bradford.
Newton had his contract terminated by Wakefield in February last year after being suspended for two years for a positive drug test for human growth hormone.
Drugs and steroids may have impaired his judgment, an inquest later heard.
MP support
The State of Mind campaign has been backed by Care Services Minister Paul Burstow MP.
He said: "It's inspiring that such a fantastic campaign has come from the tragedy of Terry Newton's death.
"In a challenging game like rugby league, it must be really important that the players keep themselves in peak condition - mind as well as body.
"The State of Mind initiative is a brilliant way of raising the profile of mental health issues among players and supporters of rugby league alike.
"I hope that this campaign will help break down the stigma that is often attached to mental health problems and make it easier for rugby players and fans to get the help they need."