Rugby League Experts & Columnists
Super 8s predictions with Barrie McDermott and Terry O'Connor
Last Updated: 17/09/15 8:06pm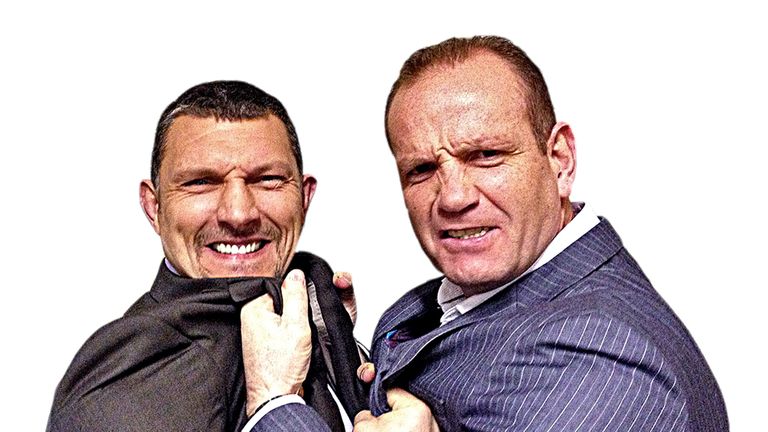 On the pitch, Barrie McDermott and Terry O'Connor liked nothing better than tearing into the opposition.
They may have hung up their boots but that competitive streak still runs strong and we have found a way to channel their energies.
Each week, they will give their predictions for the Super League games; they will score one point for a win and if they both pick the winner, then the pundit with the closest score gets an extra point.
Terry has pipped Barrie to the post with his predictions for the regular season of Super League but the overall crown is still up for grabs as the Super 8s and Qualifiers continue.
Let battle commence!
Results after 23 round of regular Super League season
BARRIE - 112
TERRY - 115
Super 8s and Qualifiers
BARRIE - 43
TERRY - 36
Leeds v Castleford: 7.30pm, Thursday, Sky Sports 1 HD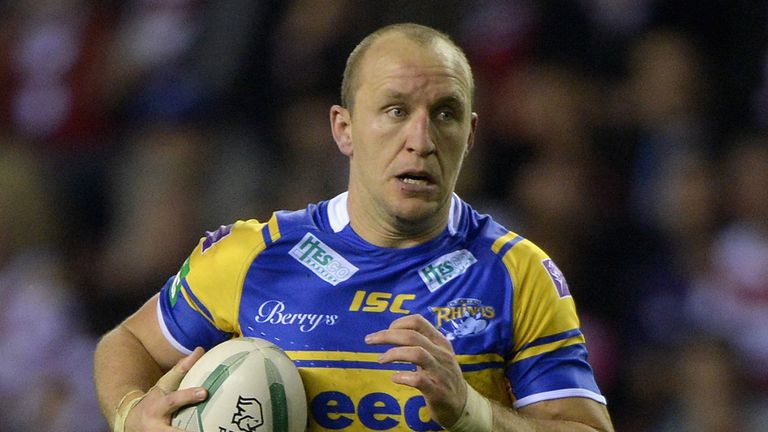 Terry says: Leeds had a tough day at the office last Saturday and days like that happen when every team wants to beat you.  Castleford on the other hand were denied a win against St Helens by the video referee who awarded a try that clearly wasn't a try. 
Two teams with different goals. Leeds want to perform (something they'll want to do after last week's performance at Catalans) and go into the semis with two wins.  Castleford will want to finish yet another great year with at least one win from the last two games and wouldn't their ex-Leeds coach settle for that? Both of these sides could easily be team of the year or even pick up coach of the year. 
The way that Andy Lynch has led from the front all year is a credit to him and the same could be said about Luke Gale another to stand out in Super League. 
Leeds are such a good club/team and we see another player start his testimonial in Carl Ablett and that's one of my points. The club every year seem to have a player celebrating a testimonial for loyal service. The players care about the place and I believe with a few players returning who didn't feature last week and the hurt that's still felt by the lads who did play the Rhinos will be up for this. Castleford are not the whipping boys and if you're not on they can beat anyone as they've proved over the last 2 years.
Prediction: I'm going for a Leeds win, although I wouldn't be surprised if Castleford played well and took the points. Leeds by 13.
Barrie says: Cas and Leeds will both be smarting after last week's games, Cas lost in a bizarre 38-42 game to current Super League champs St Helens and Leeds suffered their biggest defeat of the year away at the Dragons 46-16. The best thing to do for both teams at this time of the season is to draw a line underneath last week and focus on the game in hand. The form in the last five Leeds v Cas fixtures is three wins to Leeds, one draw and importantly for the Tigers the last game was a win to Cas. Castleford have everything to gain Leeds have everything to lose that equals an amazing, desperate intense West Yorkshire Derby.
Prediction: With that motivation for Leeds and Cas without a win since early August I'm going for a home win for the Rhinos by 12.
St Helens v Wigan: 7.30pm, Friday, Sky Sports 1 HD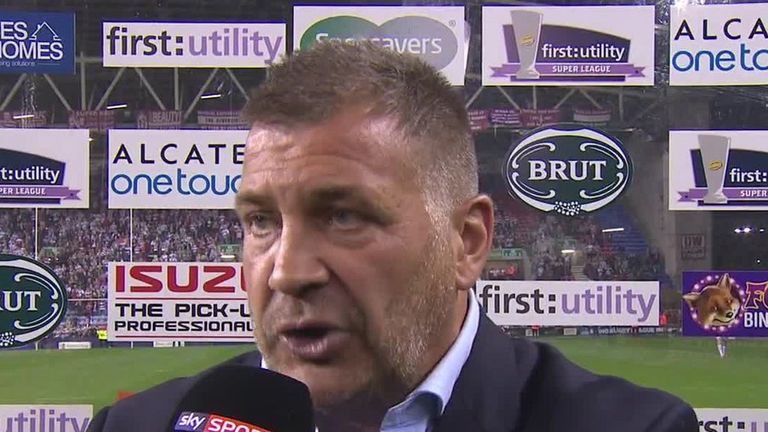 Terry says: Both sides coming into this game on the back of tough games. Although they both won they had to work hard against a Castleford side that must have felt like they had two points taken from them by the video ref and Wigan got caught on the back foot from a very committed and determined group from the black and white side of Hull.
A repeat of last year's final and a derby game that has two men at the helm in the head coaches track suits. Both were also born and brought up in the towns and as youngsters sat in the stands of Knowsley Road and Central Park watching their heroes rip into each other. They both did that as well as players and now they make the decisions that will make one town proud at least. 
The players from both sides are quality and they know what's expected from the coach, club and fans it will be a belter in more ways than one. 
Prediction: I'm going for Wigan by 10.
Barrie says: Always the highlight of any season are the Wigan and St Helens derbies, they epitomise the sport and its core values - play hard, give nothing then shake hands and show respect after. Keiron Cunningham and Shaun Wane are two of the most passionate coaches in sport who represent their tribe in the way their soldiers go about their business.
They have played three games this year games with St Helens leading 2-1. Home advantage is a factor but I believe that Wigan are in the driving seat and can keep up the pressure on Leeds and even overtake if Leeds fail on Thursday to take the League Leaders shield.
Prediction: I'm going for a Wigan win by 8.
Hull v Huddersfield: 8pm, Friday, Sky Sports Xtra - find out how to watch
Terry: Huddersfield by 14
Barrie: Huddersfield by 12
Warrington v Catalan
Terry: Catalan by 10
Barrie: Warrington by 6
Sheffield v Hull KR
Terry: Hull KR by 20
Barrie: Hull KR by 22
Leigh v Bradford
Terry: Leigh by 10
Barrie: Bradford by 8
Widnes v Salford: 3pm, Sunday, Sky Sports Xtra - find out how to watch
Terry: Widnes by 14
Barrie: Widnes by 10
Wakefield v Halifax
Terry: Wakefield by 16
Barrie: Wakefield by 10