Jake Trueman: New Hull FC signing eager to take game to 'next level' under head coach Tony Smith
Already one of the brightest talents in the Betfred Super League, Jake Trueman is now out to raise his game even more after joining Hull FC on a three-year deal; watch 66 matches in Super League this season live on Sky Sports and stream on NOW TV
Last Updated: 03/02/23 9:14am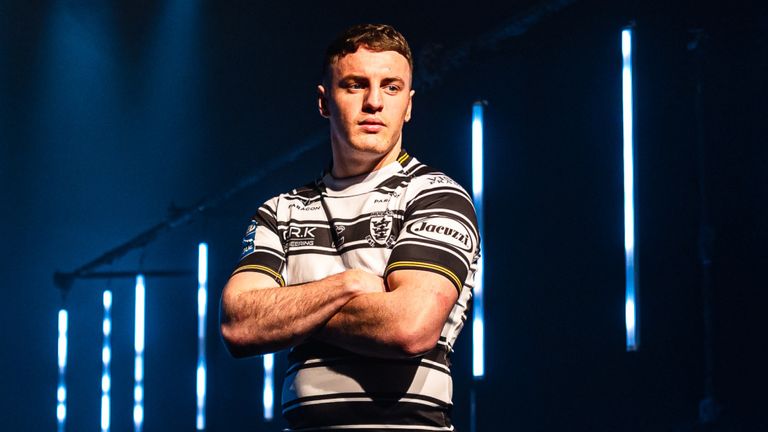 It is understandable that Jake Trueman might have had concerns about who would replace Brett Hodgson as Hull FC head coach, given the former Man of Steel had signed him on a three-year contract from Castleford Tigers prior to departing at the end of the 2022 season.
However those worries proved to be unfounded for the 23-year-old half-back when it was revealed two-time Betfred Super League Grand Final-winning coach Tony Smith would be swapping the east of the city of Kingston upon Hull for the west as Hodgson's successor.
Trueman knows first-hand the importance of a good coach. He credits now-Warrington Wolves boss and former Great Britain international stand-off Daryl Powell with teaching him all the technicalities of half-back play after signing for Cas as a 17-year-old from Bradford Bulls, and the Tigers' current chief Lee Radford with encouraging him to express himself and be confident in his natural game.
The West Bowling product believes Smith embodies the qualities of both Powell and Radford from what he has observed so far in pre-season, and is optimistic that he can push on even more in 2023 having already become recognised as one of Super League's brightest talents in six seasons at Castleford.
"When I first joined [Castleford] I was pretty raw as a player, with Daryl Powell as head coach, and he was technically very good and taught me how to play half-back and the little details of it," Trueman told Sky Sports.
"Then Radders came in last year and told me to play and enjoy my rugby, and Tony is a mix of that. Hopefully he can take my game to the next level.
"Some coaches can be pretty restrictive to the players, but Tony doesn't seem like that at all. When I first signed, Brett was the coach and he got let go, and I was pretty worried about who was going to come in because it is a big deal who your coach is, whether he likes you.
"When Tony came in, I had a meeting with him, and he's known for his attacking play so I'm excited to work with him this year."
Trueman faces a wait to actually get out on the field this year though as he continues his recovery from a ruptured ACL suffered against Huddersfield Giants last July. His expected return is the start of May, although he hopes to keep progressing well enough to be back before then.
He has started running again in recent weeks yet has not been able to work on the new spine combination for Hull FC in 2023 which includes NRL recruits Tex Hoy and Jake Clifford, and former Warrington and Leeds Rhinos hooker Brad Dwyer.
If the Black and Whites' squad numbers are anything to go by, then it seems likely Hoy will take the full-back berth after being given the No 1 shirt, with Trueman and Clifford forming the half-back after being handed Nos 6 and 7 respectively, and the currently-sidelined Trueman is doing his best to build an understanding with them.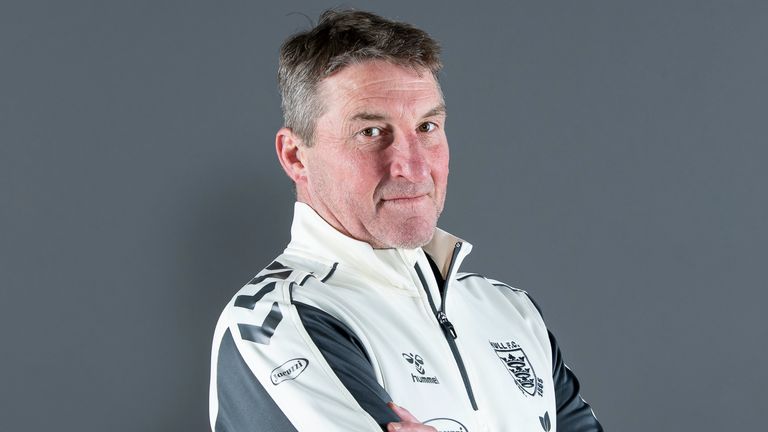 Some coaches can be pretty restrictive to the players, but Tony doesn't seem like that at all...he's known for his attacking play so I'm excited to work with him this year.
Jake Trueman on working with Hull FC head coach Tony Smith
"A lot of it I can't get involved in, so I watch from a distance to see how they play," Trueman said. "It's pretty tough without being on the field but watching you can see what people's strengths are and how we can work with each other.
"Then it's talking in meetings and how we can get the combinations going, but I think we've got a good mix of players with different strengths that the spine can work this year.
"I watch pretty much every training session and I'm in every meeting, and in every spine meeting, but it's pretty frustrating.
"We've got a new spine this year, so we want to spend as much time on the field as possible. I try to stay as involved as I can so hopefully it makes that transition a little bit easier."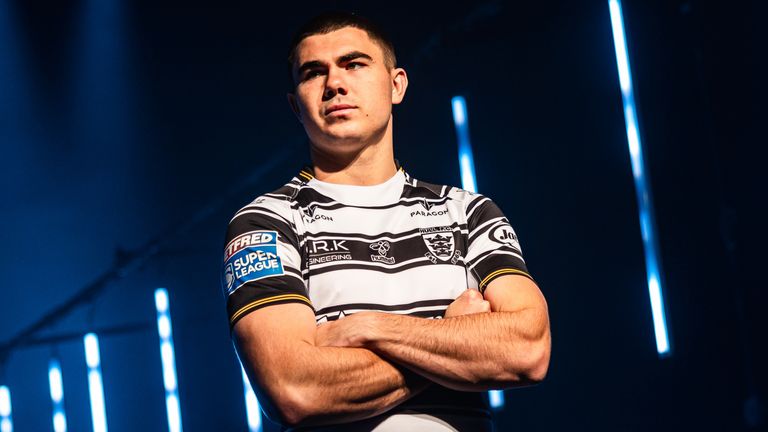 Trueman's injury meant he was unable to sign of at the Tigers in the style he would have wanted, missing the final four months of the 2022 Super League regular season as Cas narrowly missed out on a place in the play-offs.
He has nothing but positive things to say about his time at the Mend-A-Hose Jungle, but is now looking forward to a new challenge at Hull FC and trying to be part of helping the Black and Whites shake of the tag of one of the competition's 'sleeping giants'.
Although they won the Betfred Challenge Cup in 2016 and 2017, the closest Hull FC have come to lifting their first league title since 1983 came when they finished runners-up in their sole Grand Final appearance in 2006, and Trueman knows a start will be getting back in the play-offs this year after missing out in the last two seasons.
"I loved my time at Cas and everything about it," Trueman said. "The lads, the people, and the fans - it was a great place to play, but I feel like I had to challenge myself and try something new.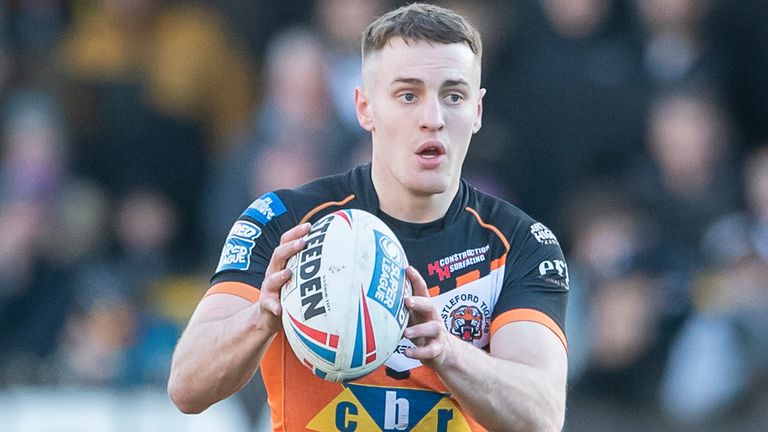 "I've got that here at Hull and hopefully this year and in the coming years we can challenge for titles.
"When I signed here, I talked to the boys and they said about the fans and the expectations, but I think that's the same at Cas. I'll be ready for that, and it doesn't worry me too much, because we always had a lot of pressure at Cas.
"It helps in games when you've got the fans with you, but we're all driven in this group to win."
The new Super League season starts on Thursday, February 16 as Warrington Wolves host Leeds Rhinos. Watch 66 live matches, including Magic Weekend, the play-offs and the Grand Final, on Sky Sports in 2023 and stream on NOW TV.