Huddersfield coach Rick Stone believes his side were unlucky not to follow up their victory over Leeds with another prized scalp after Castleford bounced back to claim a  26-21 victory.
The Tigers were outplayed for long periods of the game by a lively Giants outfit and were trailing with five minutes left before the outstanding Paul McShane got second rower Jesse Sene-Lefao over for the match-winning try.
"Generally in footy you get what you deserve but I don't think we got what we deserved tonight," Stone said.
"We had a couple of big calls go against us that were the difference in the game.
"The effort and the way we controlled the game was pretty good for most of the time.
"I'll have to look at the Danny Brough sin-binning but that was a big call in the heat of the game. There's a few things I'll take up with the referees' department.
"But I'm happy with the effort and how we had a crack. I feel we did enough to earn two competition points which are valuable to us at the moment. We just need a bit of luck."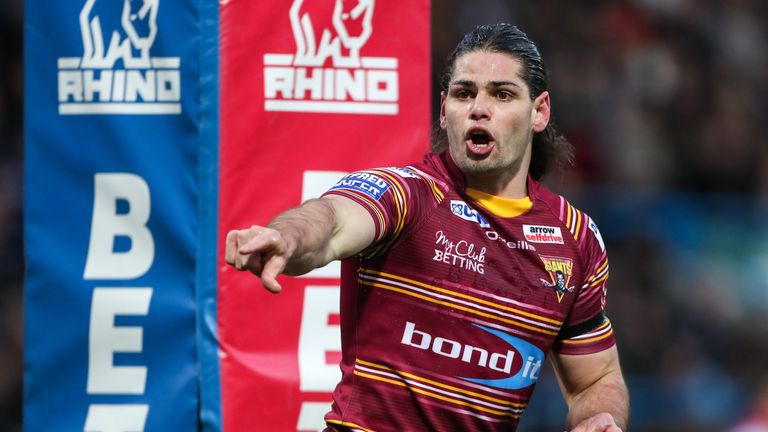 Huddersfield's defeat came in spite of a first-half hat-trick from Australian full-back Jake Mamo who has scored six tries in his four Super League appearances, making up for lost time after sitting out the first two months of the season with a broken ankle.
"I always knew Jake was going to be okay for us," Stone said. "He came a bit injured and I was disappointed it's taken while to get on the park and contribute but I always had faith.
"He's a good little competitor and bobs up at the right places and could have scored four or five if play went the right way for him.
"If he was in the Premier League, he'd be called a goal sneak. He knows where to be, his anticipation is terrific."
Delight for Powell
Castleford coach Daryl Powell was thrilled with the way his under-strength side showed their battling qualities to snatch the win and pull three points clear at the top of the Betfred Super League.
Already without their three England players, the Tigers lost stand-off Ben Roberts with a groin strain in the week and his replacement Rangi Chase failed to re-appear for the second half after sustaining a neck injury.
"It's a big win for us," Powell said. "I'm absolutely delighted for the players, it's the first tight game we've won this year.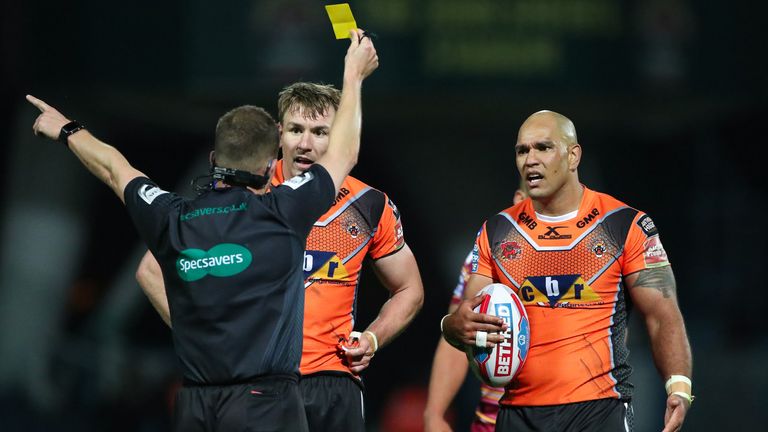 "It was always going to be a difficult game for all sorts of reasons and we started a little bit edgy.
"I thought Huddersfield were great, they really came after us. It forced us to change the way we played a little bit but the second half was fantastic for us.
"We had another combination of halves out there once Rangi left the field and it was always going to be awkward attacking but our guts and determination was huge."
Castleford were reduced to 12 men on 69 minutes when centre Jake Webster was sin-binned, incorrectly according to Powell, for a professional foul but the numbers were even when Huddersfield captain Danny Brough was also shown a yellow card three minutes later for an alleged "cannonball" tackle.
"It was a poor call and it looked like it was going to cost us until Danny Brough did what he did and that evened up the leger," Powell said.