Tigers v Wolves: Three key battles in the top-four clash
By Tom Mordey | Twitter: @TomMordey |
Last Updated: 17/08/18 10:50pm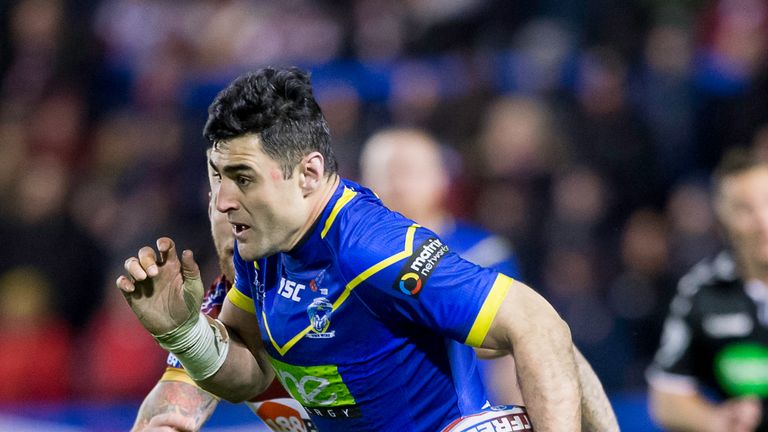 The Super 8s are underway, and on Friday night two teams face-off hoping to go all the way to Old Trafford in October.
It's Castleford versus Warrington, with Wembley looming large for the Wolves. Here's three head-to-head battles that might decide their second match of the Super 8s...
Michael Shenton v Bryson Goodwin
If Castleford are to get to Old Trafford again, then captain Michael Shenton will be crucial to their chances. He's currently the club's second top scorer with nine tries - and the man above him, Jy Hitchcox, is now out on loan.
But Shenton doesn't only have tries in his locker; he's got the third-most assists with 12 for the Tigers, not far off the 19 he provided last year. And the centre has barely had the flying Greg Eden outside him this campaign.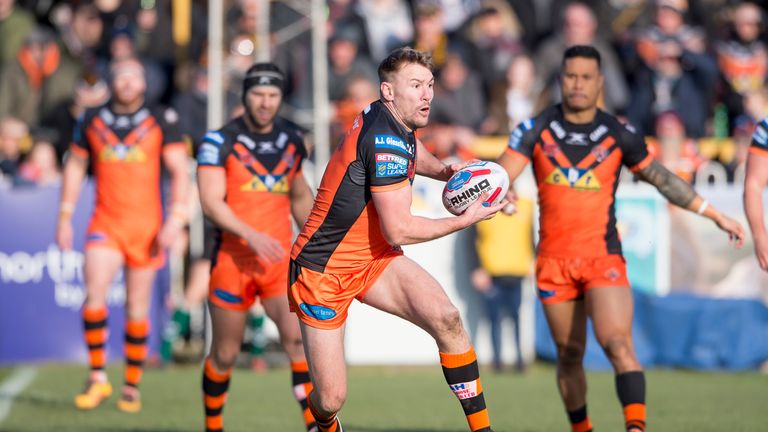 Shenton will be hoping on a personal level to go one better with Castleford this year. He's been a beaten finalist at Old Trafford with both the Tigers and St Helens in the past.
It's been a solid first season in Warrington for Bryson Goodwin. The New Zealand international played in 19 of the regular-round games before featuring in the first Super 8s match against Catalans.
He's got three tries and four assists in this campaign, but has proved a real threat with ball in hand.
Goodwin has over 2000 metres in 2018 from his 242 carries and that's at an average gain of 8.94m a drive. He's also got 16 clean breaks and 70 tackle busts to his name.
Goodwin can also kick goals; he's slotted 29 so far this season - but has also missed 20, with Tyrone Roberts and Declan Patton taking the tee in the last few matches. How crucial will Goodwin's experience in the big games prove in the run-in?
Jake Trueman v Tyrone Roberts
Plenty of pundits were tipping Jake Trueman to cement his place as a household Super League name in 2018. It took a little longer than some expected, but Trueman has benefitted from Luke Gale's extended absence to secure a first-choice half-back slot.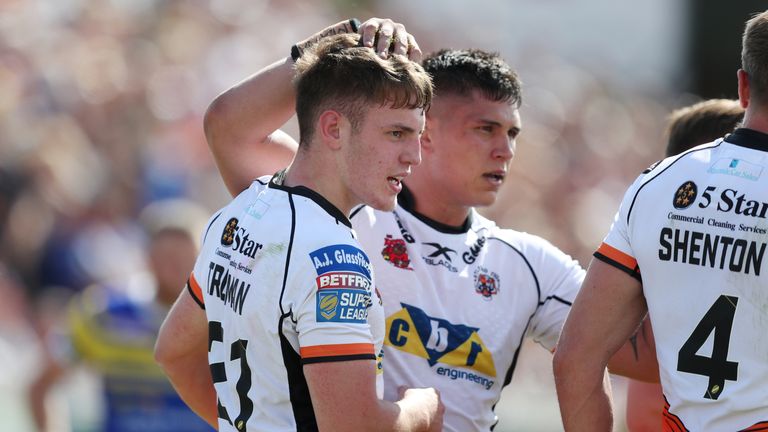 And while the Tigers are undoubtedly missing Gale's influence, Trueman has stepped up. His 16 try-assists are only behind Paul McShane for Castleford, and just four off Gale's total from 2017. The half-back has also stepped up in terms of kicking responsibilities, putting in 63 attacking kicks, only three fewer than Gale and two behind Jamie Ellis.
With six tries as well, will Trueman continue to guide Castleford around the park in the run-in?
It just hasn't quite happened for Tyrone Roberts in Super League. The club's marquee player has now secured an NRL deal for 2019, signing on with his former club Gold Coast Titans.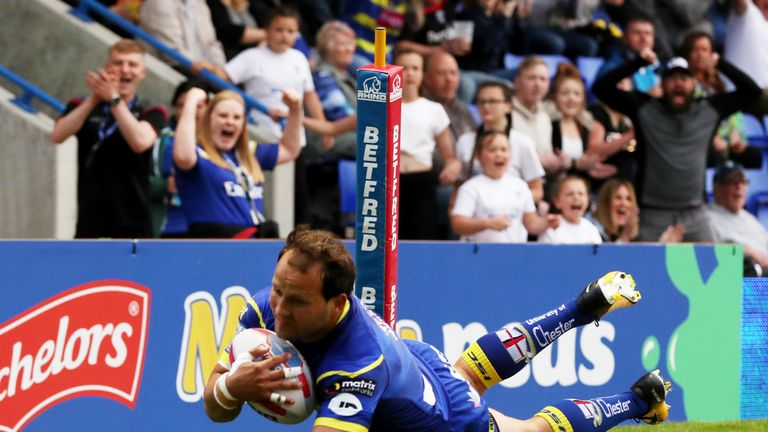 Blake Austin is heading to these shores to replace Roberts, but can the half-back find his best form to help Warrington win silverware this season?
He starred in the dress rehearsal for the Challenge Cup final, providing three assists in the 56-6 win over Catalans and also grabbed a four-pointer for himself. Roberts is now up to nine try assists for the campaign, four behind partner Kevin Brown. Will he find a last hurrah in a Warrington shirt?
Liam Watts v Chris Hill
Snaring Liam Watts from Hull FC in the early stages of the 2018 looked like excellent business from Castleford.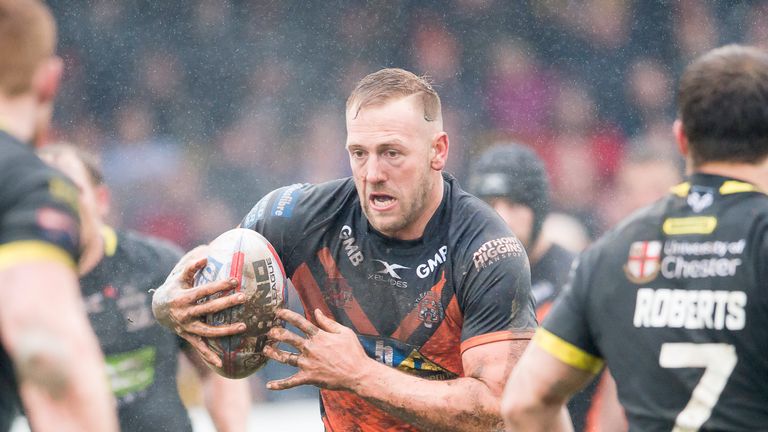 He hasn't quite replicated the form he showed on Humberside in the Castleford shirt yet, but there are signs Watts is hitting his straps. He was the top metre-maker against Wigan last week, and also the top tackler.
Watts has nearly notched up 2000 metres this season, at an average of 7.53m a drive. The front-rower forged his reputation as a strong carrier. Will we see more of that in the Super 8s?
Watts faces up against one of Super League's most consistent carriers on Friday night - you can always rely on Chris Hill.
The captain leads from the front; he's the club's top metre-maker in terms of forwards, an impressive 2551m from 337 carries at an average of 7.57m a drive.
If that's not enough in terms of work rate, Hill is also the second-highest tackler for the Wolves in 2018. He's put in 737 hits, only behind Daryl Clark in the rankings. Expect to see him leading from the front as ever in the run-in.