Leeds Rhinos target historic win over Melbourne in World Club Challenge
By PA Sport
Last Updated: 16/02/18 9:14am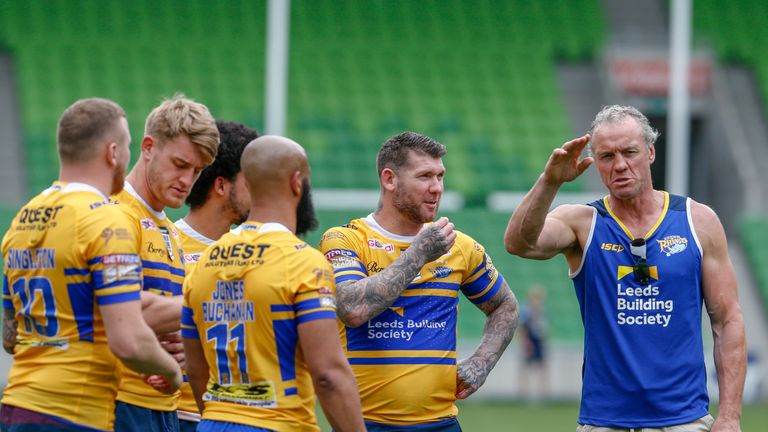 Leeds coach Brian McDermott says the Super League champions have history within their grasp going into Friday's World Club Challenge in Melbourne, live on Sky Sports Arena from 8.30am.
With three wins apiece in the annual global clash of the champions, both teams have the chance to equal Wigan's record of four while the Rhinos are aiming to become only the second English team to win on Australian soil.
It is 24 years since Wigan stunned the rugby league world by pulling off a shock 20-14 win over Brisbane at Suncorp Stadium.
Against a full-strength Storm outfit 12,000 miles from home, and having suddenly discovered they will have to contend with two referees instead of one, the odds are similarly stacked against Leeds.
But the Rhinos have a knack of rising to the big occasion, as their record of eight wins from 10 Grand Finals demonstrates, and McDermott can sense a new-found resolve within his squad.
"They believe they can win and that's as good an indicator as any," said McDermott.
"Whether we can or can't, that's up for debate and that's for other people to talk about, but our players are so sure they're going to beat Melbourne.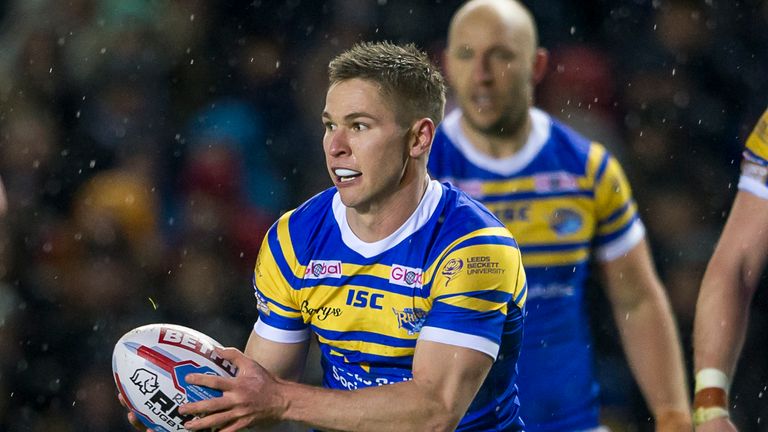 We've got to start well, we can't let Melbourne get on top and dictate the game.
Matt Parcell
"It's not arrogance or over-confidence but just a belief based on who we are and what we do and some of the stuff we've been though as a group over the last 18 months.
"It seems that it's all come together for a huge challenge on Friday night. We're in very good shape."
As they prepare for their fourth meeting in the World Club Challenge, Melbourne hold the upper hand with two victories so far but McDermott is not daunted by his hosts' pedigree.
"Melbourne are an unbelievably successful club, as are Leeds Rhinos," he said.
"We seem to win competitions at the same time, there's a healthy rivalry and respect between the clubs.
"They're keen for it. With all the noises they've been making, it's a genuine World Club Challenge game. We know it's going to be a big game."
The Rhinos' Australia hooker Matt Parcell, whose parents have travelled down from Queensland for the match, reckons it will be an occasion for his club to showcase the best of Super League and says that producing an open, flowing contest represents their best chance of victory.
"They're a very good team," said Parcell. "I think our start is going to be really important.
"We've got to start well, we can't let Melbourne get on top and dictate the game.
"We've got to go out and play our style. We play pretty open and pretty free and we need to give Melbourne something to defend.
"In defence it will be a big ask, they've got some big guys and they're really good around the wrestle and good around ruck, so it's a big task. But it's a big opportunity.
"If we go out there and try to out-muscle them, that's what they're good at.
"We've got to go out there and do something different and hopefully show them the style of football we play works."