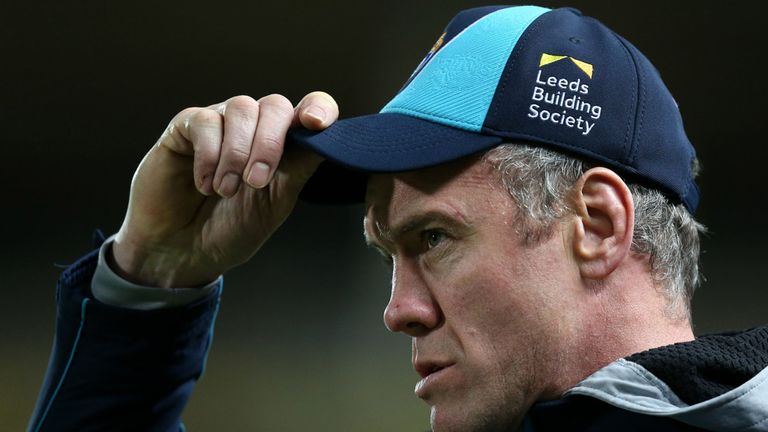 Brian McDermott feels Steve McNamara will stay on as England coach and has backed him to succeed in the long-term.
McDermott would have been among the favourites to take over from McNamara, whose contract expires after the Test series against New Zealand in the autumn, but he was named coach of the United States on Tuesday.
He admits the thought of coaching England did cross his mind before he accepted the part-time role with the Hawks, which he will combine with his work at the Leeds Rhinos, but he feels McNamara is doing a good job and expects him to stay on in the longer term.
"I've pledged my colours to USA's mast," McDermott said.
"While I was considering this, of course, I thought 'would this hamper my chances of being England coach should I want it?' But I never really envisaged Steve Mac stepping out of the job anyway.
"I think Steve is doing a good job. I think the face of England rugby league is healthy, I think it looks more stable. I don't think there's as much pinball with performances under Steve Mac, they've been reasonably consistent.
"Whether they can win the thing is another debate but I think the RFL should employ Steve beyond his contract if he wants to do it.
"I think he's been a good acquisition for England and he's put a helluva lot of work in behind the scenes as well. It's not just about putting a suit on on game-day for Steve."