Super League: Mason Tonks excited by prospects of English top flight
Mason Tonks is relishing the opportunity to feature in the Super League following his move to Bradford Bulls.
Last Updated: 20/05/14 6:22pm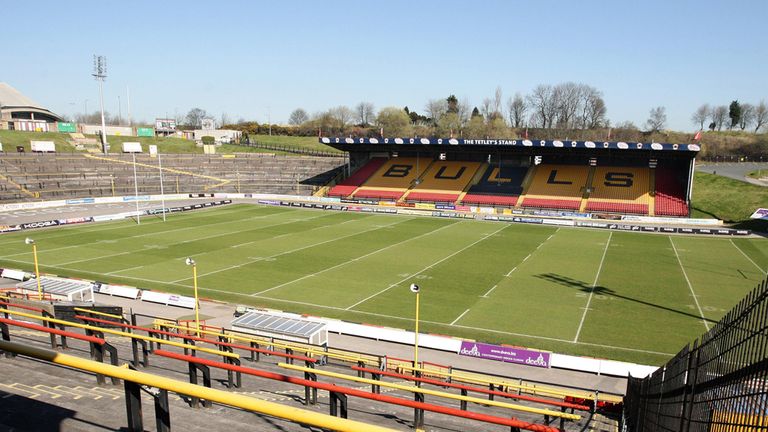 The young back-rower arrived alongside fellow 19-year-old forward Jordan Baldwinson over the weekend and the pair - signed from the Warriors last week - began training with their new team-mates on Tuesday.
Tonks, who shares the same birthday as Baldwinson, left Leeds for the NRL 12 months ago.
And although the pair have now rejoined the Rhinos, they will see out the current season with Francis Cummins' Bulls, meaning they come into contention for Saturday's game against Catalan Dragons.
"It has all happened very fast," second-row forward Tonks told the club's official website.
"I was with the Warriors this time last week, then I jumped on a plane and now I am here with the Bulls.
"I trained for the first time with the team this morning and it went really, really well. I seemed to fit straight in and the boys have been great.
"Playing in New Zealand has been absolutely fantastic, but I simply could not pass off the opportunity of playing in Super League."
Despite joining the club level at the foot of Super League with no points currently to their name, Tonks remains confident he can help steer them to safety.
"I am very much looking forward to the months ahead, these are exciting times for me as a player.
"If Francis gives me the chance, I guarantee I will run my blood to water for this club. I will do everything I can to help the Bulls climb the ladder.
"There are some hugely talented individuals here, a handful of which are getting close to making their returns.
"The coaching staff and the players are very enthusiastic. If everyone puts their hand up - and gives their all - then there is no reason why we cannot achieve our goals."