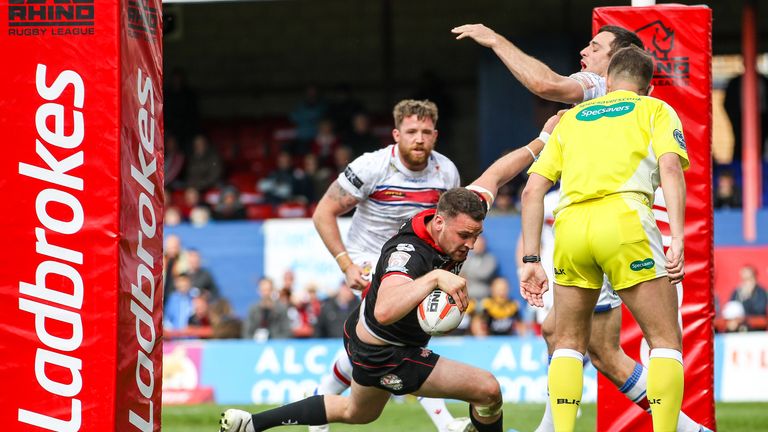 Leigh have re-signed forward Sam Hopkins after he failed to break into Wigan's team.
The 25-year-old came through the ranks at the Centurions before being picked up by the Warriors at the end of the 2013 season.
Hopkins was loaned back to the Championship club in 2014, when he made 20 appearances, rejoined them at the start of this year on a season-long loan and has now agreed a two-year deal.
Leigh head of rugby Derek Beaumont said: "Sam's time at Wigan didn't work out but he has continued to progress at Leigh and I am delighted to have him back within our family as an outright Leigh player where hopefully he will realise his goal of playing Super League but with his home-town club."
Centurions coach Paul Rowley said: "It's great to have Sam as part of our squad for next year as we continue to work hard to progress our playing squad.
"I have a particular focus on athletic middles at the minute as I envisage a reduction in allowed interchanges within the sport and therefore Sam and players of his physical ability become very valuable assets moving forward."