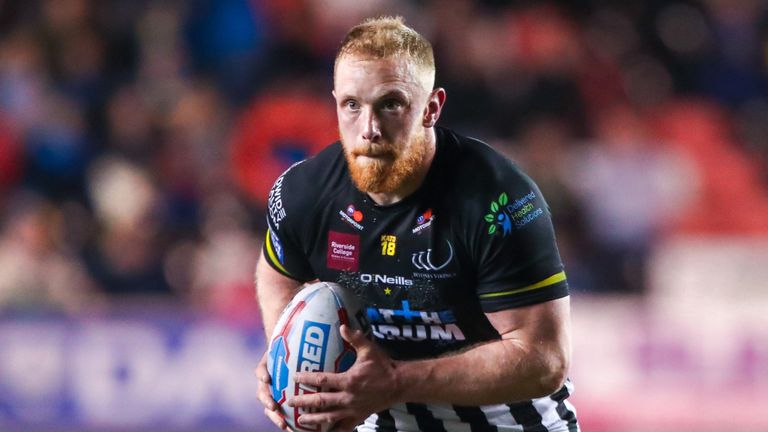 Former Bradford forward Tom Olbison has signed a new contract with Widnes that will keep him at the club until the end of the 2020 season.
The 26-year-old second rower joined the Vikings from the Bulls ahead of the 2017 season, with an option for 2018 which he took up, and he is delighted to extend his stay.
"I have really enjoyed my time here," said Olbison, who has made 31 appearances so far.
"When you look at the young lads that are coming through, the senior lads we have, as well as the environment we've got, it's a good place to be.
"I'm loving my time and my rugby at Widnes, so it was a no-brainer for me."
Widnes coach Denis Betts said: "Keeping somebody in the squad of Tom's quality is only going to help us moving forward as a group.
"Over the two years he has been with us, Tom has proved to be a fantastic acquisition for the club."