Laurent Frayssinous tells Boots 'n' All he dreams of glory with Catalans Dragons
Laurent Frayssinous told Boots 'n' All he owes it to France to be a success as Catalans Dragons coach.
Last Updated: 07/02/13 11:00am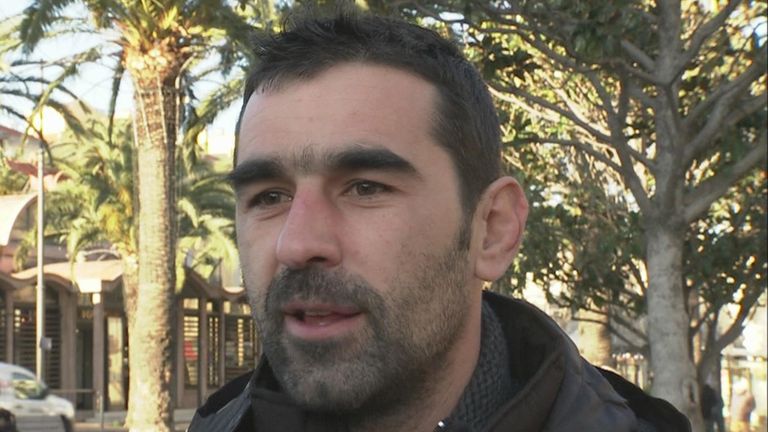 The 35-year-old has become the first man from across the English Channel to take charge of a Super League team after the Perpignan-based side opted to recruit one of their own to replace Trent Robinson for the new season.
Frayssinous was a player when the club first entered the Super League seven years ago - and scored in their infamous victory over Wigan in February 2006 - but he says being given the chance to take charge of the Dragons is a huge opportunity to leave a legacy for his fellow countrymen.
He told Boots 'n' All: "It's a big honour because I'm a Frenchman and I'll be the first French coach in Super League.
"It's a big honour, but I want to show everybody that the French coaches are good and I hope I won't be the last.
"I want to be successful, not for myself but for my country and for all the guys who have worked so hard for the last few years for a guy like me to be in my position.
"It's not about me, it's about French rugby league as well."
Frayssinous enjoyed a dream start with an impressive victory over Hull KR on the opening day of the 2013 season, but he insists he has lofty ambitions for the forthcoming campaign.
He is eager to take Catalans into the top three in the table and to deliver some much sought-after silverware to the club.
Frayssinous added: "I think we've improved in the last two years. In 2011 we finished sixth and in 2012 we finished fourth.
"I want us to improve again this season and I think if we manage to be in the right mood and to be physically and tactically ready in big games, you never know what can happen.
"It would be good to bring back a trophy to Perpignan."
Affinity
Frayssinous will be assisted by former Great Britain coach and RFL technical advisor David Waite, who was part of the backroom staff in Catalans' first ever season.
The former Newcastle Knights and St. George Dragons boss has left his native Australia to take up the role of assistant coach, but he says his affinity with the project meant he couldn't turn it down.
"I feel emotionally tied here, I really do," Waite said.
"I have it, to be fair, at Newcastle and St George too, so there's some places I feel connected to.
"I like to finish things I've been involved with, particularly from the beginning like the Knights and this one.
"They have been super successful so far as a young club and I smell more success and greater success for them.
"I'd love to be a part of that and be there the day they do that. It was my plan a long time ago that the French would play the English for the trophy.
"I reckon that's better than Origin."