Super League players not getting enough time to recover, says Stevo
Stevo is still feeling the pain from Easter's excesses and looks at the pressure on Castleford to perform.
Last Updated: 12/04/13 2:20pm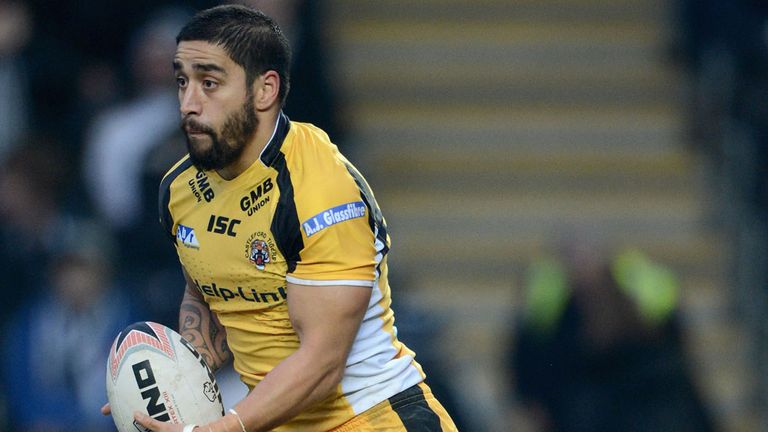 I am still surprised that people were surprised about the high scores - especially on Easter Monday. If you ask players to play two intense games of rugby league within four days, well something is going to give.
Yes, they are full-time professionals who are super fit but our game is hard and it takes its toll on a player's body. We really need to look after our players - they give their heart and soul in these games and we have to ensure that they get time to recover.
Unfortunately injuries are part of the game - you cannot expect these players to put in the tackles that they put in and not get the odd bump and bruise. But they need time to recover or they will start to suffer.
I hate to say it but the fans are not going to turn up and watch when there are so many blowouts and it does not put our game in a good light. Who wants to see their team win by 50 or 60 points? People are being more selective on how they spend their money and they are not going to go and watch if we continue to get these one-sided scores. We are asking too much of our players.
We always ask why do the Aussies and the kiwis seem stronger and fitter when we play them at an international level? I'll tell you one reason: our season is far too long! By the time our players get to focus on the international games, they are exhausted.
Our players will have 12 days to recover from the long season before they are thrown back into international duty. When we launched Super League 15 years ago the season started at the end of April - you know when it started this year? 1st of February.
People will say that the Easter programme has always been tradition but sometimes common sense has to be considered too. They will say they remember when St Helens played ten games in a couple of weeks and tell me to belt up. I remember when we played on Christmas Day and then on Boxing Day but I can assure you that the quality was never there and you were always hoping that someone would knock on so you could have a rest!
It's not all doom and gloom though - some of the rugby we have seen from Wigan, Leeds and Bradford has been of the highest quality but I want to see that quality across the board and make sure that these players recover enough so that they can deliver the highest quality week in and week out.
Make or break for Castleford
Castleford face one of their biggest games this weekend when they take on Widnes. With the sacking of their coach Ian Millward there is a lot of pressure on Danny Orr, who has taken over. He has a lot of respect in the game and of course is a former Cas hero but the players have to look themselves in the mirror and up their game.
They have gotten rid of Millward and if they get hammered by Widnes then there will be some uncomfortable questions asked about their commitment to the club.
They need to show some team spirit and some self-respect because if they get taken apart then everyone in rugby league land will be saying that it was not Millward's fault that they are propping up the table with just three points from their 11 games.
So a lot of pressure on them and it will be very interesting to see how they react. They have the quality - we all know what a superb player Rangi Chase is but they need to perform for the club and for the fans.