Rugby League Expert & Columnist
Phil Clarke looks at the importance of Magic Weekend
Last Updated: 28/05/15 7:29am
Phil Clarke looks at the importance of Magic Weekend as we get set for the rugby league extravaganza to hit Newcastle...
Magic Weekend hits Newcastle and it's not just a chance for fans to enjoy a brilliant city and see some great tries but it is also often a defining period for teams and coaches.
It is as though the games are worth much more than just two points. This mid-season 'beauty parade' is a chance for some to re-start their season, for others to convince the England coach that they are good enough to play for him, and for some, well, it can be the beginning of the end.
It is at this time of the season when club chairman and CEOs make the 'big decisions' for next year. A loss for a coach or a bad game for a player can be confirmation of what has been debated in the board room over the last four weeks.
It has been a long time since they have hanged people in Newcastle but errors at the Gallowgate End could be costly for some this week.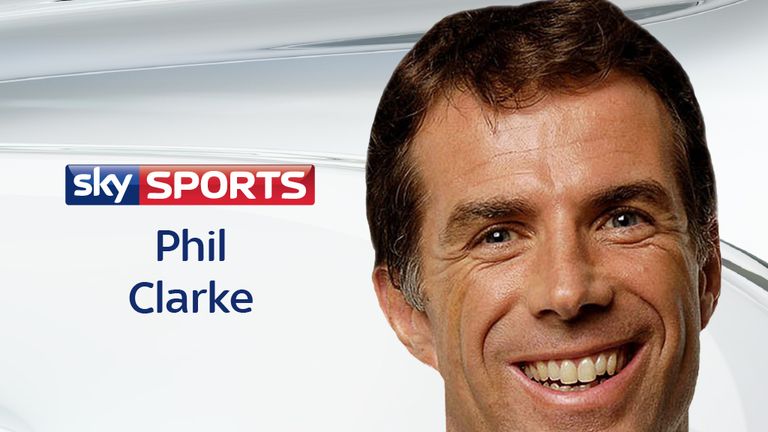 It has been a long time since they have hanged people in Newcastle but errors at the Gallowgate End could be costly for some this week.
Phil Clarke
Defeats are not always a disaster though, not if your team have the players who can adapt and recover. The stage seems bigger with all six games played on one pitch, everybody and every play is on show and gets scrutinised more than any other round in the season.
St Helens' loss to Warrington at last year's Magic Weekend turned out to be the turning point in their season. In fact, it's possible that the seeds of their success when they next played in Manchester (across the city at Old Trafford) were sown after this game. They trailed 36-6 early in the second half before a recovery of sorts saw them still lose 24-41.
Probably the most memorable moment from the match was the interview by Paul Wellens at the end of the game. He didn't hide from the truth that his team weren't good enough. He didn't complain about injuries, the pitch or referee decisions. He didn't say that his team would dust themselves down and be better next week or pass the loss off as a blip. He told it straight and his team-mates had to listen. Not only did they listen, but they forged a spirit that helped them to overcome more hurdles than a horse at the Grand National.
Playing at a Premier League stadium at the end of May is the closest thing a team can get to a dress rehearsal for the Grand Final. It is a brilliant concept, held in a fantastic city and a chance for everyone to pick the team they think will win the Grand Final.
If you are going up for the weekend, then I hope to see you. For those who can make it, there's a great game taking place at Kingston Park on the Friday night. Newcastle Thunder take on York in a League One fixture. Before the match, there will be an event organised by Rugby League Cares, working with Prostate Cancer UK, so if you want to meet the Sky Sports team, ask a few questions and tell us your thoughts on the game then I'll see you there. 
Watch all the Magic Weekend action live on Sky Sports, starting with Salford v Widnes at 2pm on Sky Sports 1 on Saturday.