Sam Burgess to relish leading England in World Cup final despite blow of losing Sean O'Loughlin
Last Updated: 01/12/17 6:54pm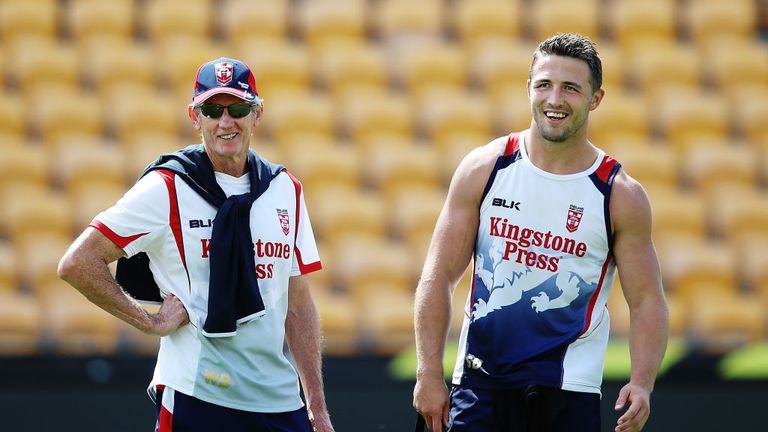 Sam Burgess says he will relish leading England against Australia after Sean O'Loughlin was ruled out through injury in Saturday's World Cup final, labelling it as an "opportunity" for the team to go down in history.
Burgess, 28, captained England in O'Loughlin's absence in last year's Four Nations Series and will step in once more after the Wigan loose forward failed to recover from a quad tear suffered in Saturday's semi-final against Tonga.
It is the second blow suffered by England on the eve of their first World Cup final appearance for 22 years, with hooker Josh Hodgson ruled out with a major knee injury, but Burgess is able to see the positives.
"I'm really disappointed for Sean, and for Josh as well," the former Bradford forward said.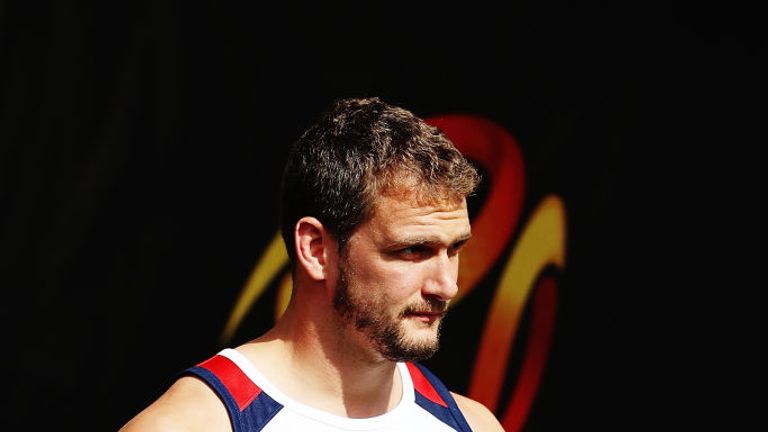 "Not many people are talking about Josh but what he has brought to the England side over the last three or four years has been fantastic.
"We lose two senior boys who are great players but we also gain James Roby, who gets a chance to start the game, and Ben Currie will get the chance to start on that left edge.
"So, as much as we'll miss the boys, we've got some great players coming in and we're excited at the opportunity.
"I don't see that a lot changes for us. We've been extremely consistent in our training. Players have been in and out of different positions so not a lot changes genuinely for our team."
South Sydney Rabbitohs star Burgess will switch to O'Loughlin's loose-forward role, with Ben Currie promoted to the starting line-up in the second row and Jonny Lomax brought in on the bench.
It will be Lomax's first World Cup action since he injured a calf in the opening game against the all-conquering Kangaroos five weeks ago but he has been brought back because of his ability to cover a host of positions in the back-line.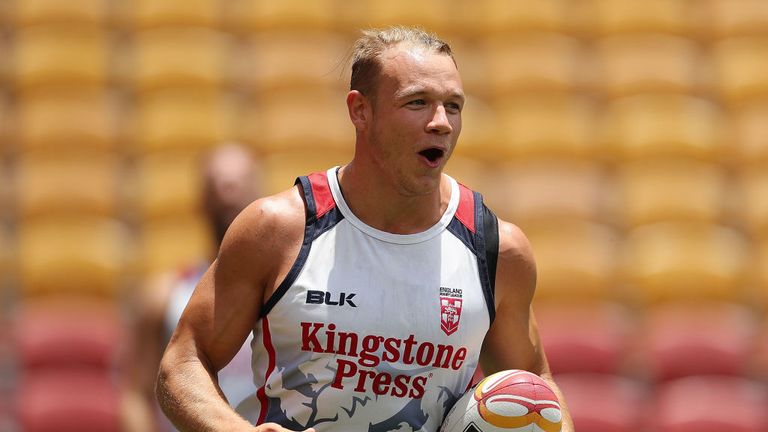 "He's got loads of versatility and a little bit of X-factor," Betts explained. "There is that quality in him to be able to slot into a lot of different positions and it's down to the trust he's gained in the group from how he's trained and how he played in the first game."
Burgess confirmed that if England end their 45-year wait for World Cup glory, he will ask O'Loughlin to lift the trophy.
Betts, who was the last man to lead England into a World Cup final in 1995, is hoping Burgess can succeed where he failed.
"One thing I have learned from my past experience is getting to World Cup finals is not good enough because nobody ever remembers," Betts said.