Josh Hodgson believes Simon Woolford is the right man for Huddersfield Giants
By PA Sport
Last Updated: 01/05/18 3:20pm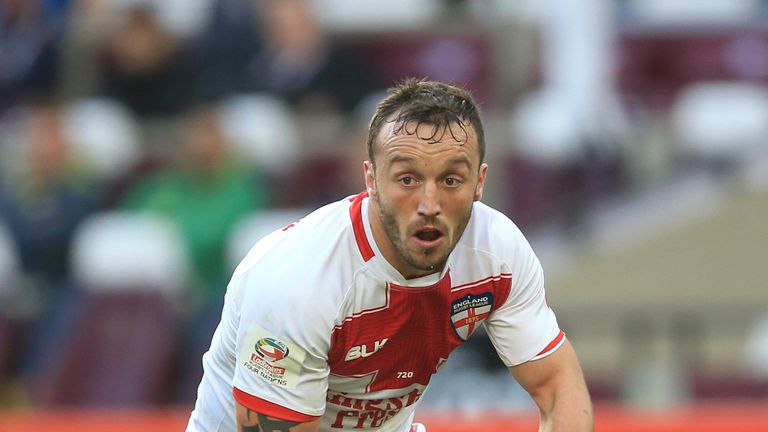 Simon Woolford is the man to turn around the fortunes of Huddersfield, according to England hooker Josh Hodgson.
Woolford has been appointed as the successor to fellow Australian Rick Stone, who was sacked by the Giants six weeks ago, and is expected to arrive in time for their Challenge Cup sixth-round tie against Wakefield on Friday week.
The 43-year-old, who has been given a two-and-a-half-year contract, takes over a side bottom of the Betfred Super League with just two wins from their first 13 games and with no senior coaching experience.
However, he has spent the last two years working under former Huddersfield coach Nathan Brown at Newcastle after initially cutting his coaching teeth at his old club Canberra, where he helped Hodgson settle into his NRL career.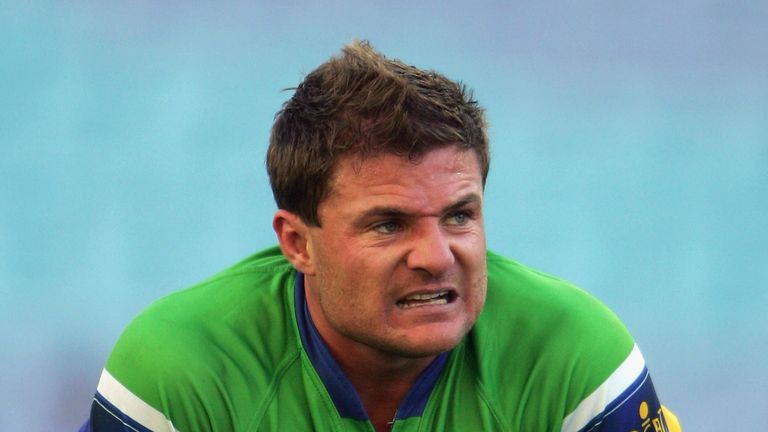 Hodgson was so impressed with the former Raiders captain that he wrote to Huddersfield urging them to give him the job.
"I really like his style and how he works," said Hodgson, who joined Canberra from Hull KR in 2015. "He's a no-nonsense type of bloke, straight down the line, and he's got a real smart footy brain on him.
"He was at Canberra in my first two years here and he did a lot of stuff with me individually. He really helped me - 2016 was arguably the best year of my career - and he got us playing some good footy.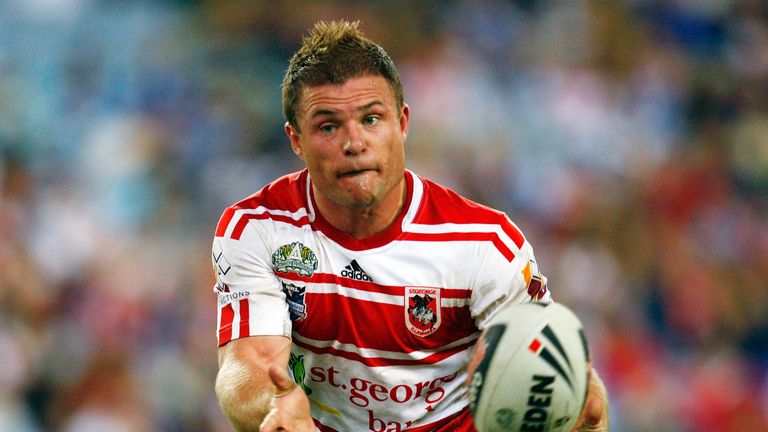 "I think he will suit the club. Huddersfield have got a fantastic team on paper and sometimes it takes a new face to freshen things up.
"It's still going to be down to the players but I think Simon will be a good fit.
"He's had a couple of years at Newcastle now, learning under someone as experienced as Nathan Brown as well, so I think he's ready for the next step.
"And I'm sure Simon is the type of bloke who wouldn't jump at the chance if he didn't think he was ready because, if you jump too early and it all fails, it's tough to get another gig after that.
"I spoke to him the other day when he was waiting for the visa to come though and he's really excited to get over.
"He's really looking forward to getting into it and getting the players' point of view on what needs to change."
Meanwhile, Hodgson is edging closer to making his comeback from a ruptured anterior cruciate knee ligament sustained playing for England in the World Cup semi-final against Tonga in Auckland in November.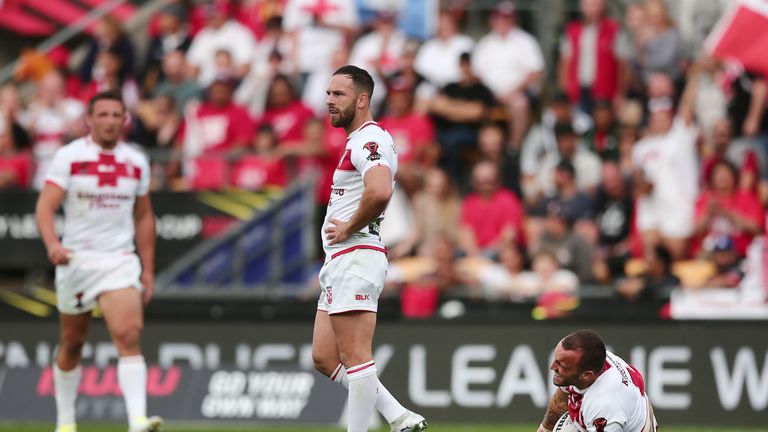 The mid-season Test against New Zealand in Denver on June 23 will come too soon but the former Robins captain has his sights set on reclaiming his England spot for the end-of-year home series against the Kiwis.
"I've started full training with the boys and that went really well," he said.
"They say it's a six-to-nine month injury and I was probably ahead of that a while ago but I don't want to risk coming back too early for the sake of a couple of weeks.
"The end-of-season Test series is something I've thought about. Hopefully I'll get eight to 10 games in before then and I do enough to get picked."