New Leeds Rhinos Director of Rugby Kevin Sinfield pays tribute to Brian McDermott
By Sky Sports Rugby League
Last Updated: 06/07/18 2:34pm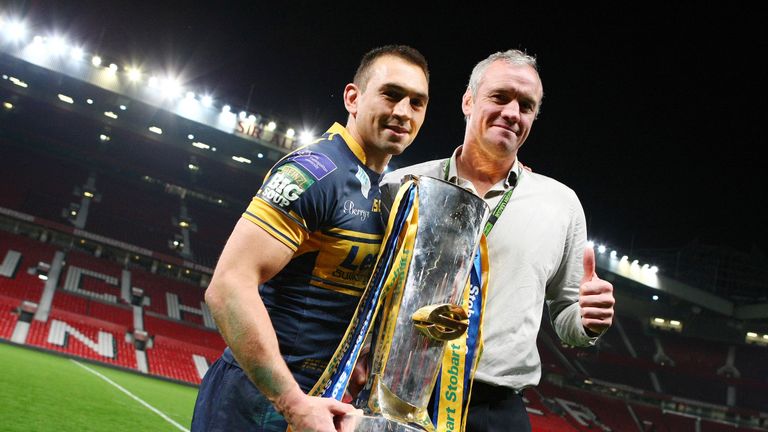 Leeds Rhinos' director of rugby Kevin Sinfield paid tribute to former head coach Brian McDermott on Friday after confirmation of his new role.
Sinfield, who spent the entirety of his rugby league club career with Leeds between 1997 and 2015, played under McDermott for five years from 2011.
McDermott brought four Super League titles, two Challenge Cups, a World Club Challenge and one League Leaders' Shield to the Rhinos in his eight-year coaching spell, but on Monday the club parted ways with the 48-year-old.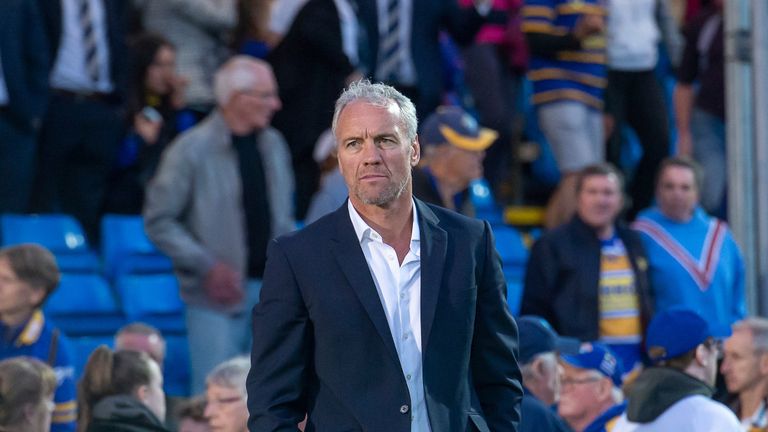 Sinfield was announced as the club's first-ever director of rugby on Friday, with James Lowes brought in as first team head coach.
Supporters of the Rhinos, as well as high profile figures within the rugby league community - including Sky Sports' Brian Carney - have expressed shock and disappointment in the aftermath of the news, something Sinfield admits he has felt too.
"First of all, I'd like to echo some of those disappointments," Sinfield exclusively told Sky Sports Rugby League at Headingley. "I pay tribute to Brian, he's done a fantastic job in his eight years here.
"I was his captain for five years and played under him and he was the best coach I ever played under.
"It's been a sad time but I'm sure that moving forward, this club and that dressing room will always have a piece of Brian in it and rightly so. He deserves to be remembered as the greatest coach the club has ever had. I wish him all the best for the future.
"It's the greatest club in the game and to be back, albeit in tough circumstances, I'm absolutely delighted. There's no better place to play than out here at Headingley and I'm really looking forward to what's to come.
"With any disappointment like that, an opportunity presents itself and to find myself here now is great.
"I believe in the club, I always have done, and the support I had during my time here was incredible and I hope we can generate that again. I hope that support will get right behind the team and the club - we need it at this moment in time."
Sinfield's first game in charge comes against Castleford on Sunday, with the Rhinos having slipped to ninth in the table following Huddersfield's victory over Hull FC on Thursday.
But with his role the first of its kind for the club, what will his responsibilities be?
"First and foremost, and looking at our position in the table of ninth, I'm responsible for all first team performances and results," he said. "That's me, my head's on the chopping block and I'm comfortable with that.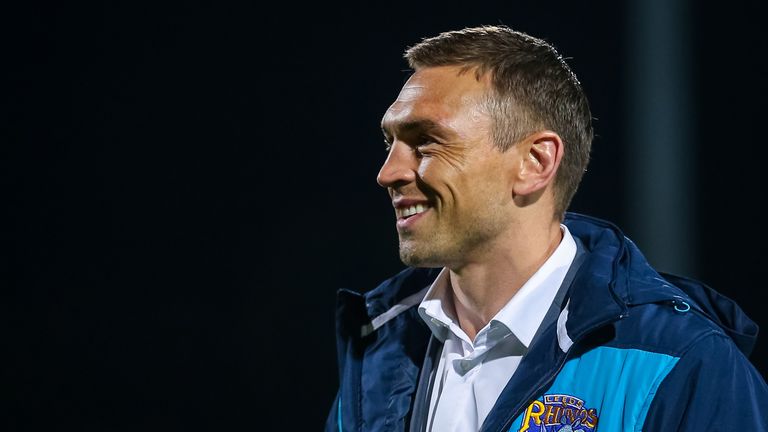 "To start with, Jimmy [Lowes] is going to be our first team head coach but I will spend all my time to start without on the field with the team ensuring they play how I want us to play, and Jimmy obviously has a big say in that.
"[The role will include] recruitment and retention going forwards, overseeing the academy and scholarships and the whole rugby environment really. Our analysis, our medical team, all that encapsulates a rugby environment.
"But the performance on Sunday is first and ensuring that over the next two days the team are as prepared as they can be to go and give it our best shot at Castleford.
"I'm really looking forward to it and being thrown right in at the deep end, but I know what the expectation is here.
"Having been a captain here for 13 years, I know exactly what the people who pay their hard-earned money expect and I just hope that they can get behind us and really support the team because I have every confidence in that dressing room. If I didn't have, I wouldn't be stood here today.
"There's some players in there that will really kick on and improve as the year progresses and I really look forward to working with them."
And for his first day on the job, what's Sinfield's very first intention at the club?
"Hopefully to provide some smiles," he added. "Hopefully the dressing room will be happy to see me, hopefully the staff will be and wider than that, hopefully some our supporters, who have done it tough as late.
"I hope we can put some belief back in them and smiles on their faces that we're going to get better and improve.
"That might take some time but we will get better and will improve. Hopefully in the short term, people will be happier and believing in what we're trying to do."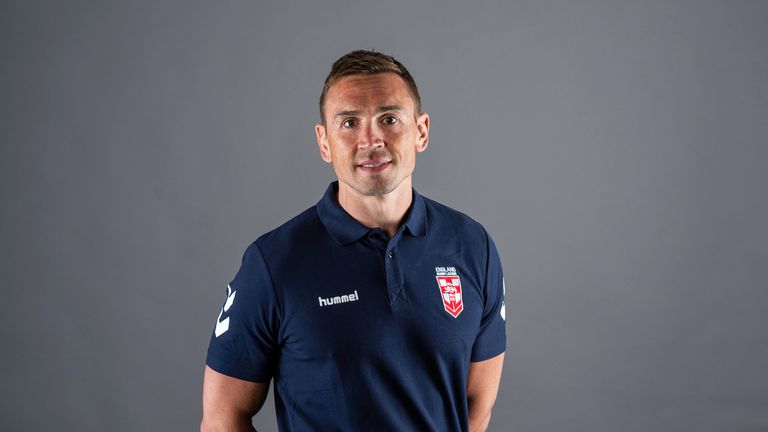 Ahead of his appointment, Sinfield had been on the staff within the England Rugby League set-up as a rugby director with the RFL. Will he continue with that role?
"I've really enjoyed that," he said. "I suppose the apprenticeship I've had from the RFL over the last two years has been fantastic. I can only say good things about them, Ralph Rimmer in particular and Brian Barwick as chairman, they've been super supportive.
"Ralph in the last six months since taking over as the interim CEO has been a tower of strength for the England programme and fully supported everything we've tried to do and put in place.
"That will continue. I'm really passionate about England and England rugby and having a strong Super League and a strong England team.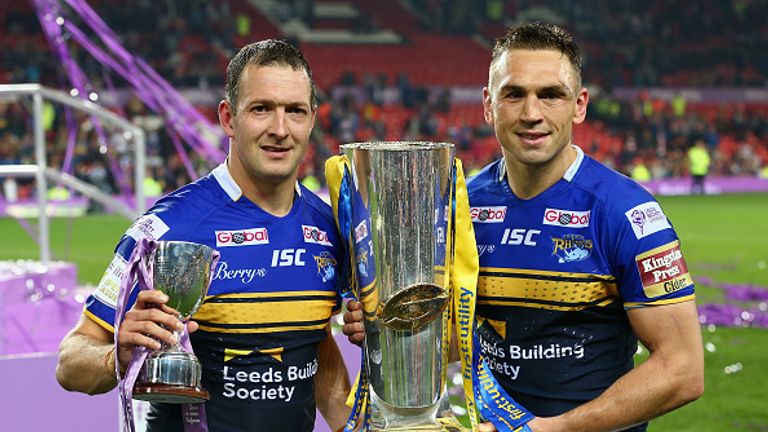 "I think they work in tandem and I have to say, Leeds Rhinos have always been great supporters of England rugby league anyway.
"I will continue my role there, albeit slightly reduced - I was contracted until the end of the year on two days a week, that will now drop to one day a week and I think that's manageable.
"With the staff we have in place, the England performance unit operating like it does and certainly with the England senior staff, Wayne Bennett and the rest of the staffing structure know exactly what's needed.
"I've thoroughly enjoyed it and it's given me so much experience to combine these roles and hopefully make a good job of it."