England will play opening match of 2021 Rugby League World Cup
By PA Sport
Last Updated: 12/11/18 5:54pm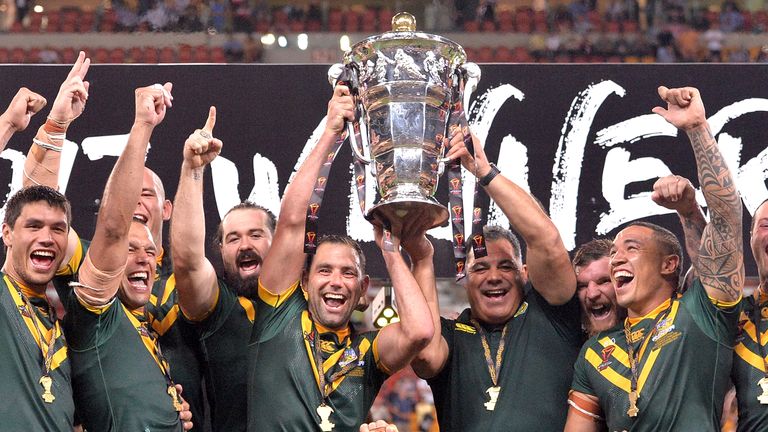 Hosts England will open the 2021 World Cup and will be seeded alongside holders Australia, New Zealand and Tonga.
Details of the draw have been unveiled following a four-day congress of the Rugby League International Federation in York.
The competition has been increased from 14 to 16 teams, paving the way for a simpler format, with the top two teams from each of the four pools going through to the quarter-finals.
A public draw for all three World Cups, including the women's and wheelchair events, will be made in England on November 27 2019, exactly two years out from the 2021 final.
The second pot will feature tier-two nations Papua New Guinea, Samoa, Fiji and Lebanon, who all qualified automatically after reaching the last eight of the 2017 World Cup.
The final two pots will comprise the qualifying teams, based on their world ranking, including the two most recently-qualified sides, France and Wales, who beat Ireland on Sunday.
After failing to win through from the 2018 European Championships, Ireland and Scotland will now hope to secure qualification at the second attempt in 2019.
Host nation USA, Chile, Jamaica and Canada will provide one qualifier when they kick off the Americas Championship in Jacksonville on Tuesday.
The women's tournament will begin on men's quarter-final weekend in 2021 with England opening proceedings.
RLWC2021 chief executive Jon Dutton said: "One of our main aims was to hold the most inclusive Rugby League World Cup of all time and I'm delighted that we have that confirmed.
"With England opening each of our three tournaments, it will be a fantastic spectacle.
"It was important for us to demonstrate a commitment to tier-two nations and growing maturity for the World Cup with a clearer format."