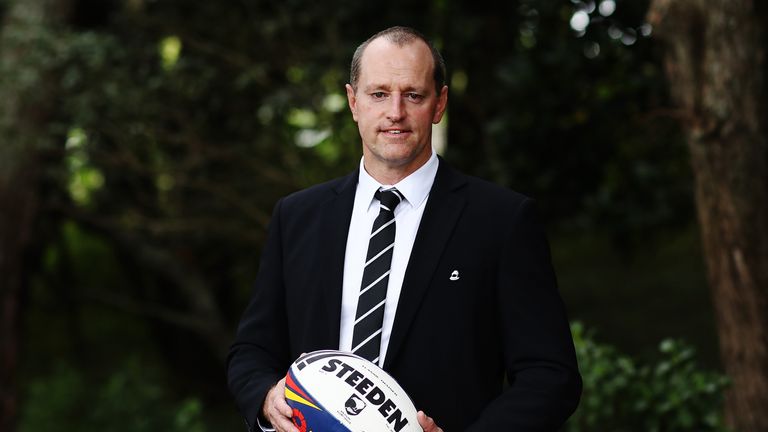 Former Wigan boss Michael Maguire has been named head coach of New Zealand.
The Australian's first match in charge will be against England in the Test match in Denver on June 23 and he will bring the Kiwis over to England for a Test series at the end of the season.
Maguire succeeds David Kidwell and is the first Australian to coach the Kiwis since Daniel Anderson, who left in 2005 to take over at St Helens.
The 44-year-old led the Warriors to Super League Grand Final glory in 2010 and victory in the 2011 Challenge Cup, before enjoying further success after he joined the South Sydney Rabbitohs as he guided them to the premiership in 2014.
The selection criteria was changed to make way for an overseas appointment following New Zealand's disappointing 2017 World Cup in which they lost to both Tonga and Fiji to miss out on the semi-finals.
Maguire appeared before a selection panel which included former Wigan captain Dean Bell and ex-Wigan, Widnes and New Zealand coach Frank Endacott.
"The panel were very impressed with the thought and detail that went into his presentation," said Bell.
"He demonstrated thorough plans on how he would prepare for the Test matches this year and what needed to be done in preparation for the World Cup in 2021.
"His obvious football knowledge was complemented by his passion for the game and the fact that he had quickly created premiership-winning sides in both hemispheres also impressed the panel.
"He also displayed a sincere belief that he can consistently get our Kiwi players playing to their potential through his high performance coaching knowledge and instilling a genuine pride in pulling on the black jersey."
Maguire was sacked by the Rabbitohs at the end of 2017 after the club failed to make the finals for the second successive year and he has recently been working with NRL match officials.
"New Zealand already supplies a lot of the top talent in the National Rugby League and English Super League and they've got the biggest nursery as well as the most vocal, passionate and knowledgeable fans," said Maguire.
"Pride in that jersey isn't just for players, it's for the whole of New Zealand. That's the task facing us all at the refreshed NZRL.
"I'm really excited to join the team to help build a winning culture that brings New Zealand back to the top of the rugby league world."