Wayne Bennett happy to open England account with win in France
By PA Sport
Last Updated: 22/10/16 9:54pm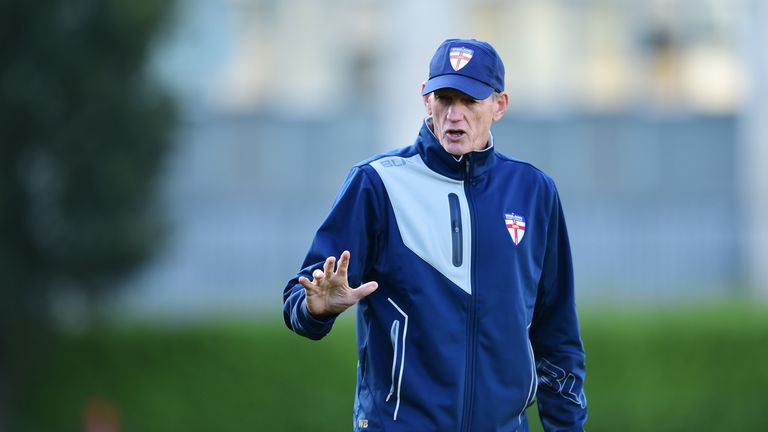 Wayne Bennett expressed his satisfaction after making a winning start as England head coach.
The veteran Australian handed out five new caps and his experimental side gained a 40-6 victory over a spirited France in Avignon.
It was just the work-out England needed ahead of the Four Nations Series, although Bennett already had an idea of his team to play New Zealand at Huddersfield next Saturday.
"I wasn't disappointed," Bennett said. "I thought we handled it pretty well without blowing them away.
"I thought France tried really hard, they were really competitive and had good ball control.
"I was pretty pleased with all the new caps, I wasn't disappointed with anybody tonight.
"But it hasn't made my job of picking a side for next week tougher - I already had an idea of my team to face New Zealand anyway."
The only disappointment for England was the loss of acting captain James Graham, who was the victim of a late and dangerous tackle five minutes from the end and will have to face a head test ahead of the Kiwis game.
"He's a bit sick in there but the doctor say he should be okay," Bennett said.
France coach Aurelien Cologni added: "I'm very happy with our performance but I'm frustrated with some of the referee's decisions.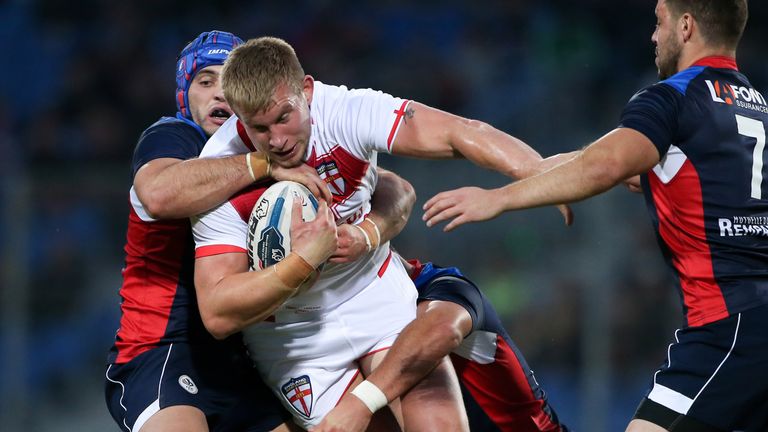 "When we were six points ahead, we got two penalties and they take a lot out of you, as it makes it very difficult to build pressure.
"We can be proud as we pushed England into a bad situation. It was a good game for them and us as we showed a good mentality.
"To get to the top three one day, that's our objective. Last year to lose by 80 was difficult, this year we take 40 but the real score was 28."
You can watch England's tour of Bangladesh, plus Premier League football and the ATP Tour World Finals on Sky Sports. Upgrade now and enjoy three months at half price!