Barrie's RLWC weekend review: Kiwis the best while England need to get tougher mentally
Last Updated: 30/10/17 5:14pm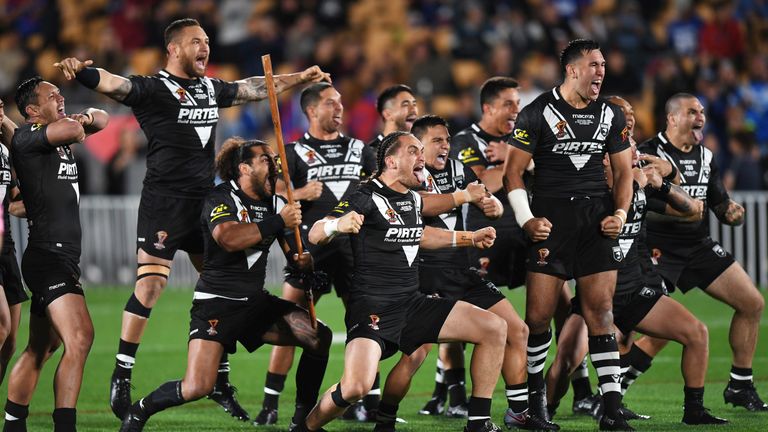 Barrie McDermott says New Zealand were the most impressive team of the weekend while England need to get tougher mentally...
We were treated to some magnificent games in the opening weekend, with the majority of venues full.
The atmosphere in Wales' game at Port Moresby was awesome; it's games like that one that make me want to put the boots back on!
Every time Papua New Guinea touched the ball, the crowd went mad - and doesn't Garry Lo look a quality acquisition for Castleford next year? I played with another PNG international, Marcus Bai, who was a great player - and Lo looks as close to him as I've seen.
I've got to start with my old team Ireland, who demolished a really good Italian team.
The Azzurri started the game favourites, and must have thought it a formality they'd beat a team of lesser established players - but the Wolfhounds managed to get the best out of every single player.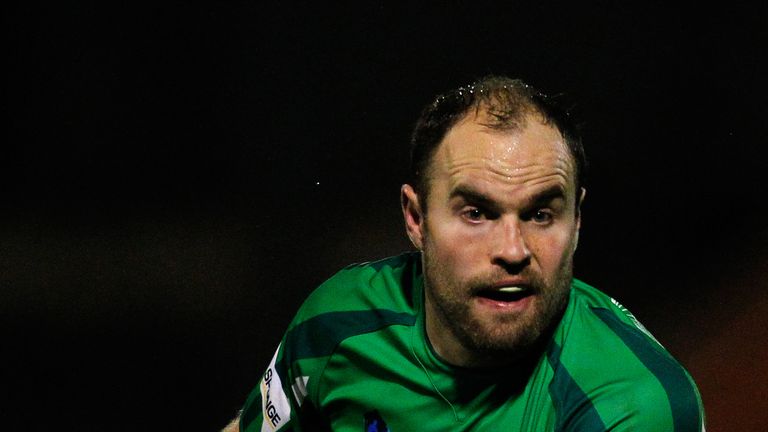 Liam Finn turns 34 on Thursday but he had the ball on a string throughout, whether kicking, passing or organising. I thought the likes of Brad Singleton, Kyle Amor and Michael McIlorum were outstanding - and Louie McCarthy-Scarsbrook turned in his best display for two or three years.
Scotland couldn't cope with the pace and power of Tonga. Danny Brough hardly touched the ball, simply because that juggernaut Tongan pack just steamrolled the Bravehearts.
The Scots then ran out of energy on the rare occasions they did have possession - usually deep in their own half.
Hat-trick hero Michael Jennings, Andrew Fifita, and the phenomenon that is Jason Taumalolo all had a field day, making it a harsh lesson for the Bravehearts.
We didn't learn much about Tonga, other than half-back might be a weakness. There's plenty of room for improvement - but they've every chance of making that top four.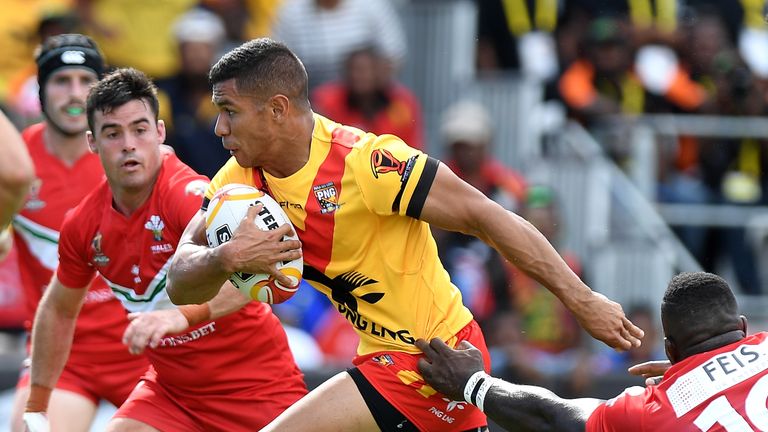 Although France weren't great, they still were right in their game with Lebanon until very, very late on. The impressive Mitchell Moses' drop goal was crucial but tries in the 76th and 80th minute were a cruel way to lose. Regular hooker Robbie Farah was sensational at scrum-half, leaving William Barthau and Theo Fages overwhelmed.
PNG were electric; they played at an intensity a World Cup match should be played at.
An inexperienced Welsh side looked overawed and apprehensive, with no answer to the machine in front of them.
David Mead was just unbelievable; he seemed to go from 0-100 in about 0.2 seconds - and the Dragons just couldn't cope with the pace and intensity of the game.
John Kear's side will have gained bucket loads of experience - but they need to get a lot better, very quickly. Without taking anything away from PNG, it's fair to say they let themselves down - and Fiji next up are another tough prospect, so it's a steep learning curve.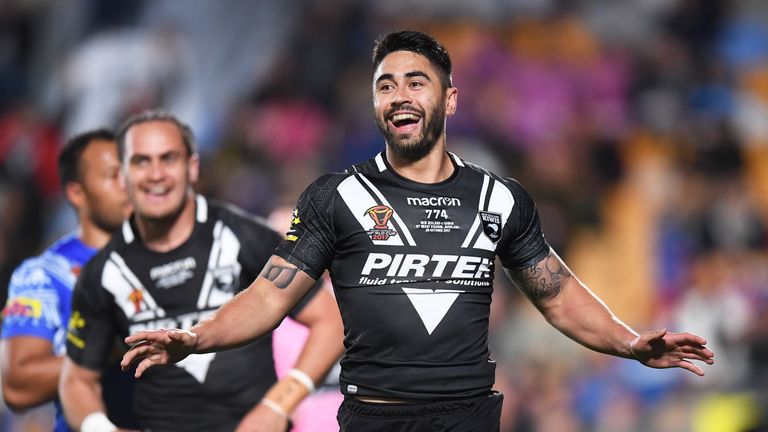 Pre kick-off, New Zealand against Samoa was a battle of the Hakas - without doubt one of my favourite aspects of Southern Hemisphere rugby.
When I was lucky enough to face them as a player, it didn't ever intimidate me; it inspired me - I had to stop myself clapping out of admiration and respect!
I was underwhelmed with Samoa actually; from the moment Jordan Rapana scored in the early stages, I always felt it was ominous against the Kiwis, who showed their class in the likes of Shaun Johnson and Roger Tuivasa-Sheck.
Nelson Asofa-Solomona is the best big player I've seen since Paul Sironen; he looked to have been stopped ten metres out, but seemed to make up that distance with his sheer size and presence. What's more, in the likes of new boy Joseph Tapine, David Kidwell has some really good players coming through - for me, New Zealand were the most impressive team of the weekend.
USA coach Brian McDermott made a commendably brave decision to use mainly players from the USA and give them experience at the top level, ignoring a host of 'heritage' picks - which is why the scoreline was so one-sided.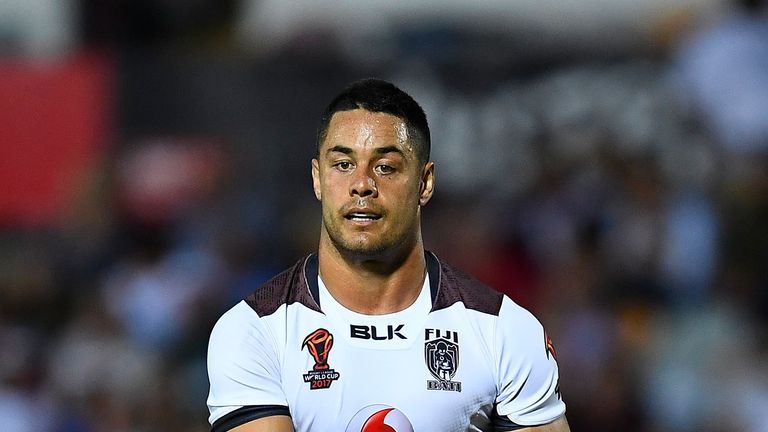 However, it's about the big picture with the Tomahawks, and to have them here is crucial, but it was an impressive opener from Fiji, for whom the usual suspects - the likes of Jarryd Hayne and Kevin Naiqama - all stood up. The Bati are only going to get better.
Australia's first quarter was energy-sapping for England, and their patience was the key. They did a real job on the likes of Chris Hill, Josh Hodgson and James Graham; when those big men are asked to do more work early, there just isn't the energy there in the final ten.
The crucial late penalty converted by Cameron Smith was harsh - but England need to get a lot tougher mentally.
On the plus side - Jermaine McGillvary was the best winger on show throughout opening weekend, given the work he does coming away from his own line. He and Ryan Hall were strong, hard-working and error-free - and gave England a really good start to each set.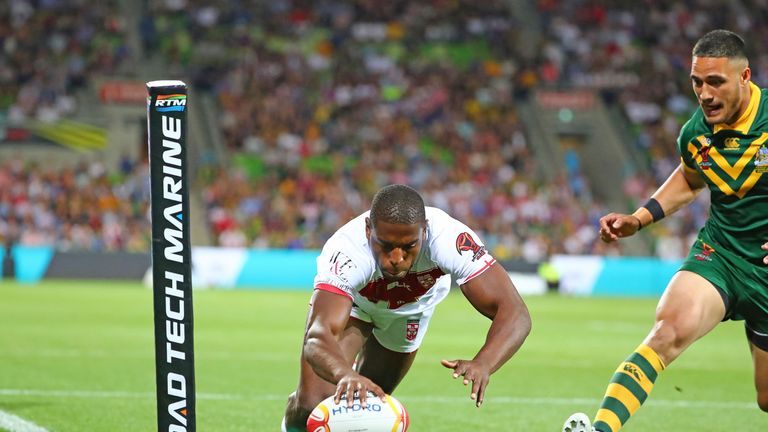 Josh Hodgson made an important twenty-plus tackles early on - but when James Roby came on I thought he took it to another level. I'd do the same at hooker next week - and bring Alex Walmsley into the squad on the bench, and bring on Roby and Big Al for maximum impact.
Sam Burgess is central to England's campaign - he's the emotional leader of the team.
The Aussies respect him, and the England lads love playing with him - I'm certain he'll return for the quarter-finals, which would mean England getting a player back fit and raring to go at just the right time - a boost Wayne Bennett's side might really need.
Thanks for all your Twitter questions throughout the weekend @RLBarrieMc10, by the way - I really enjoyed the questions, and the interaction. Can't wait for another action-packed weekend, starting with Australia v France on Friday! I'm going for two wins from four for the Home Nations this weekend…