Australia and New Zealand to host the 2017 Rugby World Cup
Australia and New Zealand have been confirmed as co-hosts for the 2017 Rugby League World Cup. League World Cup.
Last Updated: 22/02/14 8:41am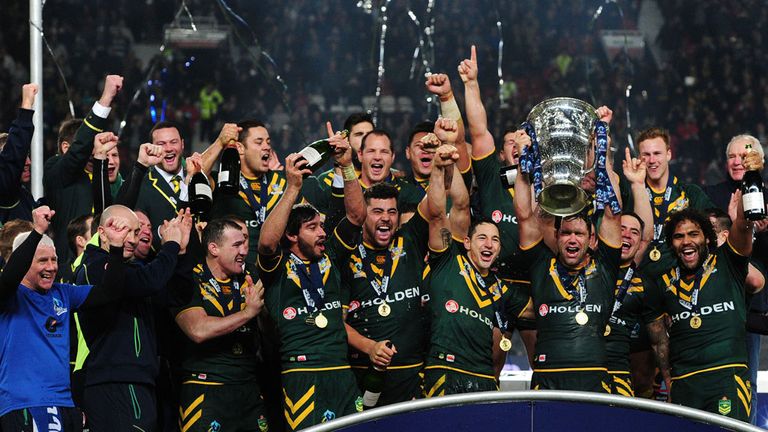 The Rugby League International Federation opted to award the 15th competition to two of the "big three" ahead of South Africa, the only other bid on the table.
Chairman of the bid committee and RLIF vice-chairman Nigel Wood said: "This was not a simple decision but with fans of international rugby league buoyed by the recent success of RLWC2013, we were determined to get it right.
"Both bids were thoroughly compelling but the joint Australia/New Zealand bid was selected as the one with the greatest chance of success in providing more compelling games in world class environments in front of big, passionate crowds."
It will be the third time the two southern hemisphere rivals have staged the event together, after they were co-hosts in 1968 and 1977.
Recognition
South Africa, who entered a team in the 1995 and 2008 World Cups, have only a fledging domestic game but argued they could help spread the game internationally and believed, as hosts, they would have been granted government recognition.
"The bid from South Africa was very strong, prepared professionally and clearly demonstrated a passion for rugby league that is growing by the day in that country," Wood said.
Wednesday's announcement means the England team could be travelling to the southern hemisphere three times in the next four years.
Australia and New Zealand are due to co-host the 2014 Four Nations Series and there are also plans to bring back the British and Irish Lions tour in 2016.
The RLIF is expected to announce details of the Four Nations tournament shortly.